Sadhana's parents had migrated to India after Partition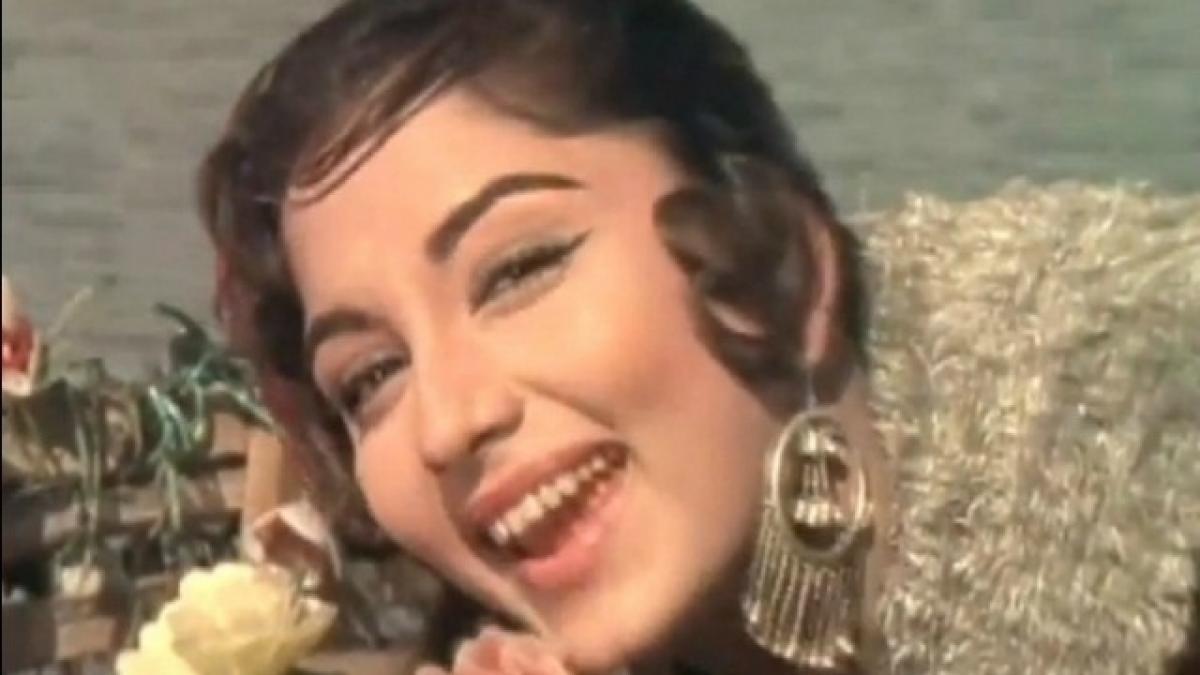 Highlights
Veteran Bollywood actresss Sadhana Shivdasani passed away here on Friday morning in Mumbai after a long battle with cancer, a family friend said here.
Mumbai: Veteran Bollywood actresss Sadhana Shivdasani passed away here on Friday morning in Mumbai after a long battle with cancer, a family friend said here.

She was 74 and a widow, and is survived by her foster daughter. "Sadhana breathed her last at her home this morning," a close friend and BJP city spokesperson Shaina N.C. told IANS. She also denied that cancer led to the veteran actress' death.
"Many speculative stories are floating around, but let me clarify it. Sadhanaji did not have cancer. She had high fever yesterday (Thursday), and was taken to Raheja Hospital in Mahim. And today (Friday) morning, unfortunately she expired," she said at a press conference at Sadhana's residence.
"Her body is in hospital and will be brought tomorrow (Saturday) morning to the residence and by 11 a.m. we will leave for the Santacruz crematorium. The only tribute Mumbaikasr can give to living legend in Sadhanaji is the message she spread which was only a dignified life and peaceful death. May her soul rest in peace," she added.
Sadhana's family lawyer said she was unwell for quite some time and was admitted to Raheja Hospital.
"She was well till 7 a.m... she had her tea but later she started feeling restless and collapsed. We have notified all her relatives. They will reach Mumbai by tomorrow (Saturday) morning. Around noon we are planning the cremation," said the lawyer.
Asha Parekh, Raza Murad, Waheeda Rahman, Ali Khan, Yash Johar, Helen, and many more noted celebrities tuned up at late actress' residence.
"Sadhana was not just an actress but a trend setter too. Her journey has been glorious. She had a very good career and she was very popular. But unfortunately she suffered measles, which had affected her eye-sight. Due to this she stopped getting work," said Murad.
Actress Zarina Wahab said that Sadhana's death is a great loss for entire industry. "We were neighbours and she was really beautiful. She was really a good person and actress. Her death is a loss for entire industry. Her place cannot be replaced by anyone and I am feeling sad about her passing away," she said.
A top-rung Bollywood star in the 1960s and 1970s, Sadhana was born in Karachi, now in Pakistan. However, after partition, when she was barely seven, her family migrated to India and settled in Bombay (now Mumbai).
She entered films as a child artiste in 1955 with a minor appearance in Raj Kapoor's film, "Shree 420". Later, in 1958, she acted in India's first Sindhi language film "Abaana" in a significant role, on a token payment of Re.1.
When a promotional picture of the movie appeared on the cover of a film magazine, it was noticed by a prominent producer, Sashadhar Mukherjee, and she joined his acting school.
Sadhana's co-student then was her future co-star Joy Mukherjee. The duo starred in "Love in Shimla", a musical superhit of 1960 produced by Sashadhar Mukherjee for Filmalaya Productions and directed by his son R.K. Nayyar, whom she married later.
She never looked back since and followed with highly-acclaimed and awarded film "Parakh" the following year and another musical superhit "Hum Dono" with the legendary Dev Anand.
Sadhana is credited with introducing the famous 'fringe' haircut - known as her trademark 'Sadhana Cut' - and tight body-hugging churidar-kurtas as a much-copied fashion in Bollywood.
Paired with the top heroes of that era, Sadhana continued her trailblazing career with notable films like "Ek Musafir, Ek Hasina", "Asli Naqli", "Mere Mehboob" - her first colour movie, "Woh Kaun Thi", "Rajkumar", "Waqt", "Aarzoo", "Mera Saaya", "Gaban", "Ek Phool, Do Mali" and many others till her voluntary retirement from Bollywood in 1994.