I am feeling jittery, says Manchu Lakshmi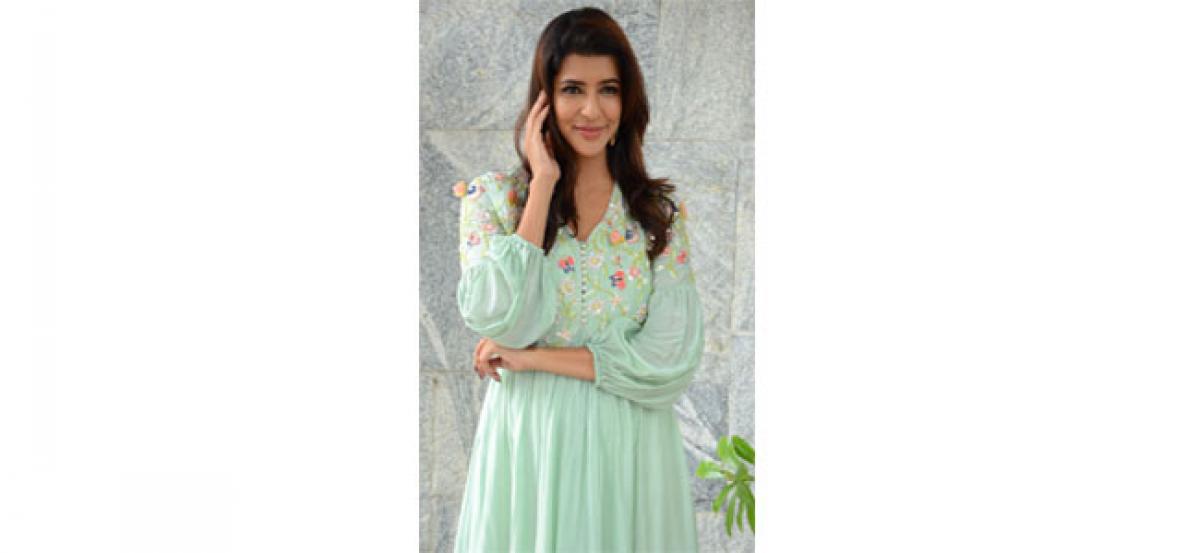 Highlights
The doting daughter of Mohan Babu claims that prior to a release of her film, she loses sleep It is like a student fearing before taking the exam Despite preparing well, the doubts about the question paper persists, says the actress, who plays the protagonist in her upcoming release Wo of Ram
The doting daughter of Mohan Babu claims that prior to a release of her film, she loses sleep "It is like a student fearing before taking the exam. Despite preparing well, the doubts about the question paper persists," says the actress, who plays the protagonist in her upcoming release 'W/o of Ram".
"We discussed a few titles like 'Deeksha' but settled down for this one. Coz, it is a story of a common woman who is about to give birth to a child. But one incident turns her life upside down and takes a toll on her and she is forced to take law into her hand due to the unsupportive system," she adds. She terms the young director Vijay Yelakanti as a 'powerhouse of talent'. "Vijay will go places since he is passionate about cinema and loves genre and content-driven movies.
I was blown away when he narrated the script to me," she points out. On doing a female-centric movie, she says "Our film is like raising a voice against the woes of women. The story in the film begins bang on and hooks the audience as it doesn't have formal character introductions and will keep them on the edge of their seats," she informs. With the audience thumbing down clichéd commercial potboilers, she believes that her niche film is timed right. "These days, the audience are patronising refreshing movies boosting our confidence levels," she reasons.
The actor-producer recently watched 'Sanju' in Chennai and was disturbed by the audience sitting beside her. "It was a wonderful film. However, I had to chide viewers sitting next to me for disturbing other viewers with their constant chatter. Every viewer likes to watch a film in complete silence, so I get irritated if someone uses a mobile phone in theatres.
To avoid irksome situations, I buy three tickets, when I go to watch a film and leave the left and right seats vacant for an undisturbed film viewing experience," she reasons. Coming to her film, has she avoided songs and fights "We seldom make films in a specific genre, hence, we tried a cult movie. Our story has no similarities with the Hindi film 'Kahani', she concludes.