Vishwaroopam 2: Dwarf of a movie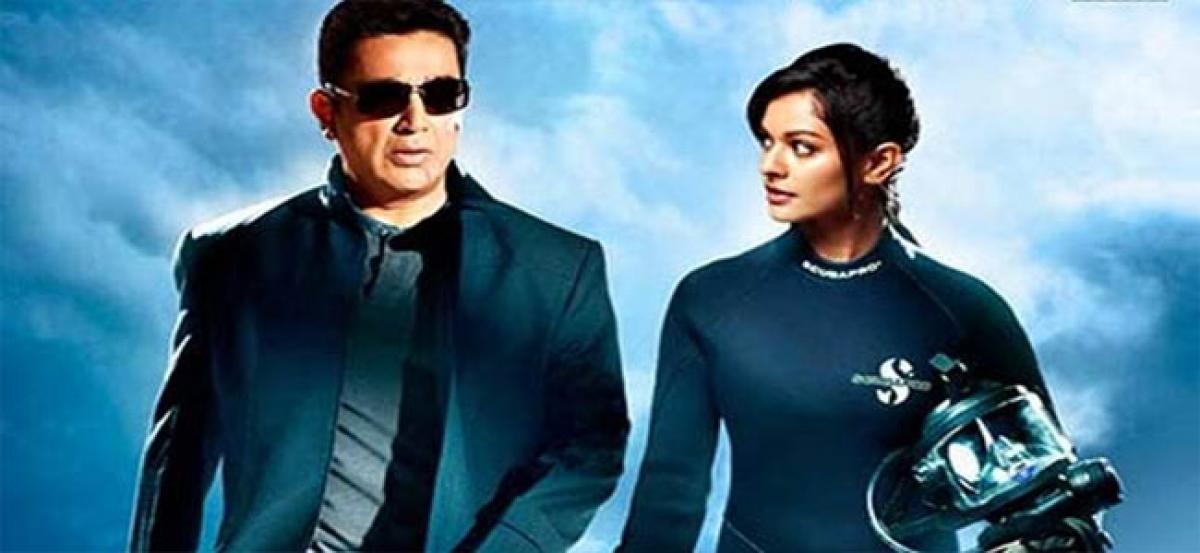 Highlights
The 60plus actors, surviving and appealing to audiences across generations have always been few in Indian cinema Kamal Haasan is one of those privileged protagonists, who has maintained a dedicated, diehard fan base which has supported him across the panIndian market, not to speak of his phenomenal global fame
The 60-plus actors, surviving and appealing to audiences across generations have always been few in Indian cinema. Kamal Haasan is one of those privileged protagonists, who has maintained a dedicated, die-hard fan base which has supported him across the pan-Indian market, not to speak of his phenomenal global fame.
With such an impregnable standing in the film world, Kamal can hardly be whimsical while picking his films or choosing genres/themes which he can lend his weight to. Hence, playing safe and attempting to exploit the goodwill generated by his 2013 release, 'Vishwaroopam', a thriller, Haasan attempts a repeat of the same global terror story. He laces his home production with two competing heroines (Pooja Kumar and Andrea Jeremiah), one shown as his wife and the other, a closet admirer. Both of them are seen till the final reels, with the story vesting them a combo of an intellectual and a tough visage, working as co-partners in Kamal's daredevil mission.
What seems to be a lazy, half-hearted endeavour gets exposed by the time the first half ends, after a long and sedate 90 minutes of screen time. By then, action hero Kamal, in the mould of the older Hollywood heroes like George Clooney, Arnold Schwarzenegger and Bruce Wills tries to whip up a gripping actioner as the screenplay fails to catch up. He is once again shown hot on the heels of the Al-Qaeda group, led by Bengali- Hindi film hero Rahul Bose, who is shown escaping in the first version.
Liberally repeating footage from the first film which saw some scintillating action and a melodious dance number crooned by the redoubtable Shankar Mahadevan, Kamal, the director patches together a confusing film, alternating between flashbacks and real time, as he is both the hunter and the hunted. His fetish for Hindi actors which started in the earlier version continues – with Shekhar Kapur playing his boss and the still graceful Waheeda Rehman, who plays his mother with Alzheimer's disease.
Yet, the rollout does not make for good, gripping cinema. Sequels have always been a dicey affair in Indian film industry as the intensity of the first gets usually diluted in the second, in most cases. Despite trying out realistic stunts and thrills, the 65-year-old icon betrays a monotony, which is what the film ultimately ends out to be, which is bound to leave his fans dissatisfied, massively.
BY K Naresh Kumar