Pre-Release Business: Fun & Frustration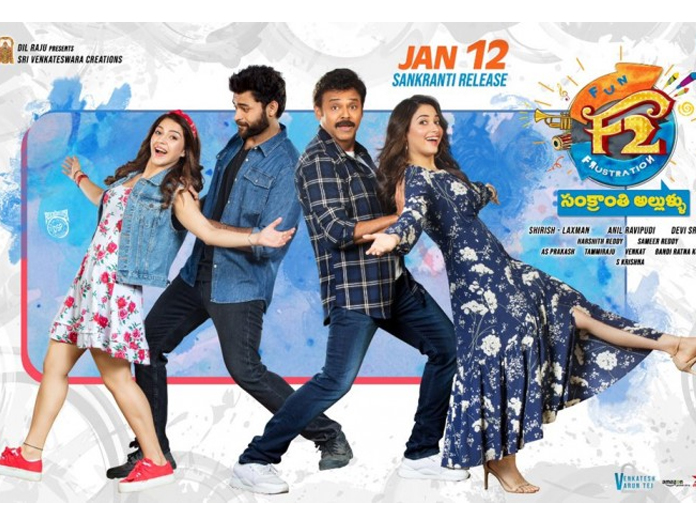 Highlights
Venkatesh, Varun Tej, Tamannah and Mehreen Kaur played the lead roles in the upcoming Telugu movie Fun Frustration Anil Ravipudi who scored back to back three hits is the director for the project and Dil Raju produced it The makers are expressing great confidence over the success of the movie now The film unit is pretty much hopeful of enjoying the success by becoming Sankranthi winners The
Venkatesh, Varun Tej, Tamannah and Mehreen Kaur played the lead roles in the upcoming Telugu movie Fun & Frustration. Anil Ravipudi who scored back to back three hits is the director for the project and Dil Raju produced it. The makers are expressing great confidence over the success of the movie now. The film unit is pretty much hopeful of enjoying the success by becoming Sankranthi winners. The film was sold for almost 34.50 crores worldwide.
The following is the breakdown of the film's pre-release business in several areas.
Nizam: 9 Cr
Ceded: 5 Cr
Andhra: 14 Cr
AP/TS: 28 Cr
ROI: 2.25 Cr
Overseas: 4.25 Cr
Worldwide: 34.50 Cr
The movie is gearing up for a grand release today and this movie is the last release during Sankranthi slots.