US gives strategic leverage to India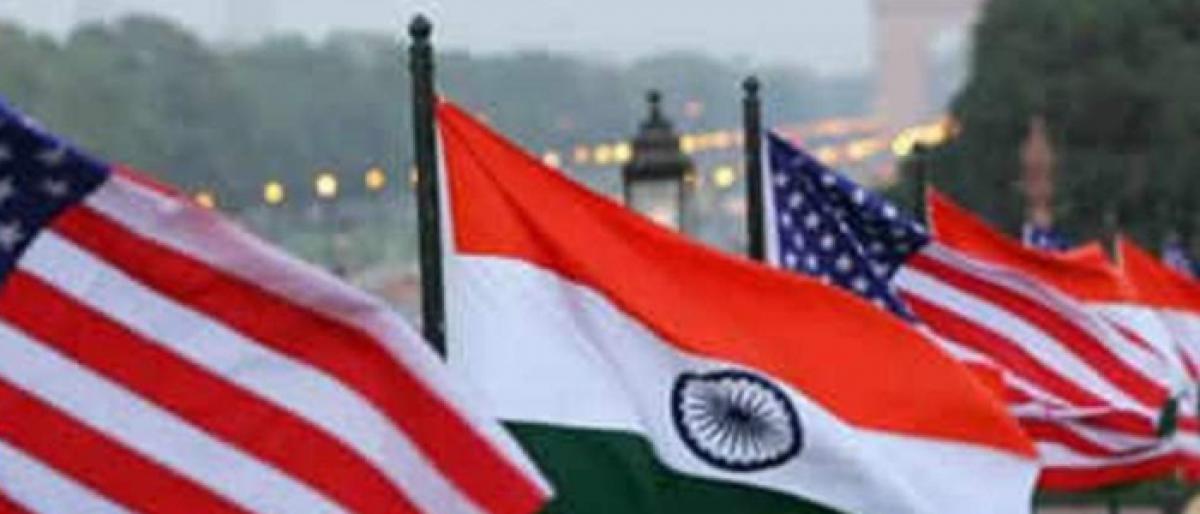 Highlights
The US government has granted India the status of Strategic Trade Authorization STA Tier 1 country, placing it on a par with allies in the NATO Japan and South Korea are the only other Asian nations with this coveted status This would not only boost defence trade but may also allow India to purchase the S400 air defence system from Russia
The US government has granted India the status of Strategic Trade Authorization (STA) Tier 1 country, placing it on a par with allies in the NATO; Japan and South Korea are the only other Asian nations with this coveted status. This would not only boost defence trade but may also allow India to purchase the S-400 air defence system from Russia.
The present move is a logical extension of several years of high-level US-India talks on defence technology and trade initiative (DTTI). For India, which was kept lagging behind in the technology regime in the defence sector, this means the breathing space required for modernising its forces. US companies will be able to more efficiently export a much wider range of products to Indian high technology and military customers. India's new status will benefit US manufacturers while continuing to protect Indian interests.
The two countries are expected to conclude a so-called foundational agreement on military communications - the Communications Compatibility and Security Agreement (COMCASA). One of India's key objectives in signing the civil nuclear deal with the United States in 2008 was to gain access to high technology that it had been denied, especially from the 70s' through the 90s'.
The status of Major Defence Partner is unique to India. The US either has military alliances such as the North Atlantic Treaty Organisation (NATO) or bilateral defence treaties. So, this was drafted as a separate framework altogether. We should not forget the fact that the US traditionally had a very restrictive export-licensing regime. The Munitions List, which contains defence items and technology, is controlled by the State Department while the Commerce Control List, has items of dual-use technology, is with the Department of Commerce.
The STA-1 list has 36 countries - including NATO allies and bilateral treaty allies like Japan, South Korea and Australia - whose non-proliferation controls the US considers to be the best in the world. These countries are also part of the four multilateral export control regimes - the Nuclear Suppliers' Group, Missile Technology Control Regime, Australia Group and the Wassenaar Arrangement.
These countries have licence-free access to almost 90 per cent of dual control technology and are eligible to import items that are controlled for reasons of national security, chemical or biological weapons, irrespective of whether any of these impacts regional stability or national security of the US.
The present recognition accorded to India proves that India is a responsible defence player. However, this is only one aspect of the Indo-US trade. A two-plus-plus meeting to have more clarity on the matter in the import of items like almonds, walnuts and apples is awaited. India's is the world's biggest buyer of US almonds. There are certainly several irritants for India with Trump's attitude but the present move will remove the biggest of them all which itself is a great relief to India. The other aspects of Indo-US tariff competition or war could be considered in measured ways. Perhaps, this move to include India in STA-1 grouping could also lead to better trade relations.
Interested in blogging for thehansindia.com? We will be happy to have you on board as a blogger.