Restaurant Review: QLA in Delhi for European cuisine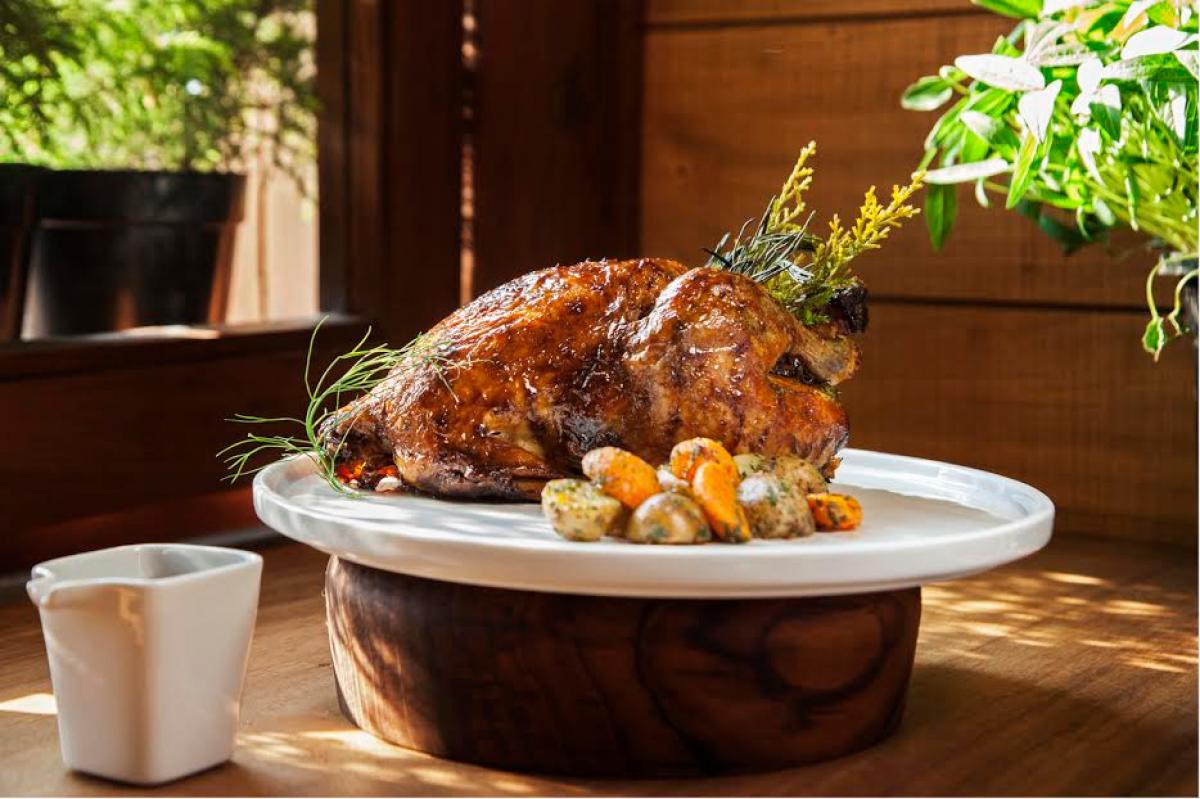 Highlights
Located away from the hubbub of south Delhi is the eloquently named QLA, a newly-opened European-style eatery which is thriving on innovation. The...
Located away from the hubbub of south Delhi is the eloquently named QLA, a newly-opened European-style eatery which is thriving on innovation. The eatery has also done away with traditional menu cards in favour of an e-menu, which is displayed to guests on an iPad.
Decked out in urban European interiors and an enriching ambiance, QLA (the name is a wordplay on 'Kila') opened its doors to food and wine lovers last month and is now trying to make its mark in the city with its signature cocktails and a wide array of European cuisines.
"The food that we serve is innovative, with different flavours. It will boldly stand out in every single plate that we serve," QLA executive chef Sanjay Chowdhary told IANS.
With over 30 years of experience in the hospitality industry, Sanjay has a knack of experimenting with unique flavours and juxtaposing them to create a distinct taste.
"We have kept our menus on iPads so that we can change and edit them as per as our needs," said Sanjay.
As I was browsing through the restaurant's innovative menu, chef Sanjay guided me to the 'flavours' section, which according to him replaced the traditional starters.
"We wanted to get rid of starters and went ahead with the concept of flavours wherein each and every dish we serve has an individual, balanced taste," he added.
Among the many varieties of 'flavours' enlisted on the menu, the one dish that grabbed my attention was the pimento, which consisted of tuna taco and tomato lemon. I also ordered the chicken curry - a dish made of cheesy chicken, curry essences and dehydrated apple - to compliment the pimento.
The dish indeed highlighted the "balance" which Sanjay spoke of. The variety of the flavours, whether it was the tuna or chicken, perfectly complimented each other and created a unique taste.
For the main menu, I went ahead with the chef's suggestion: the Australian lamb rack, which was accompanied with roasted garlic, mint jus and greens. The lamb was adequately roasted to give it a soft, crispy flavour.
After the main course, I was served the Valencia cheese cake - a truly satisfying dessert which contains raspberry mousse, kabose jelly and blueberry compote. The dish was elegantly presented, with a splash of raspberry sparkle on the plate.
This was followed by one of QLA's trademark "avant-garde" cocktails - the hibiscus sour, which was exclusively prepared by the eatery's beverage expert Jagdish.
Made of a unique blend of hibiscus mixed with whisky, pineapple and bitters, the cocktail was a refreshing drink, crafted exclusively for Delhi's blazing summer.
Shedding light on the preparation of the eatery's exquisite cocktails, Jagdish told IANS: "It's not about only one flavour. It can be a mix of 2-3 flavours. It is totally unique and made according to people's taste. Sometimes a cocktail is not balanced, so we check the balance. I have tasted a cocktail 1,000 times before finalizing it. So there is a level of accuracy for every single cocktail."
Sharing the restaurant's future plans, Prateek Arora, head of beverage experience at QLA, told IANS: "We will get wine makers where they will talk about wines with people. We are looking forward to have interactive sessions with wine makers and consumers. We will get brand ambassadors of alcohol to talk to people. If you are interested in gin, you should know how is it made and how did it come about? So, we will curate these sessions for the consumers to enhance their knowledge of alcohol."
Also introducing live music shows at the venue, QLA is pitching to become Delhi's go-to destination for music, food and wine aficionados, added Prateek.
"We are taking our music, food and beverages very seriously. We will not compromise on any of these factors," he said.
Where: The Kila, Seven-Style Mile, A-4 Kalka Dass Marg, Opposite Qutab Minar, Mehrauli, New Delhi
Cost for two: Rs.2,000 (excluding alcohol)
Subscribed Failed...
Subscribed Successfully...