PDSU stages dharna at Collectorate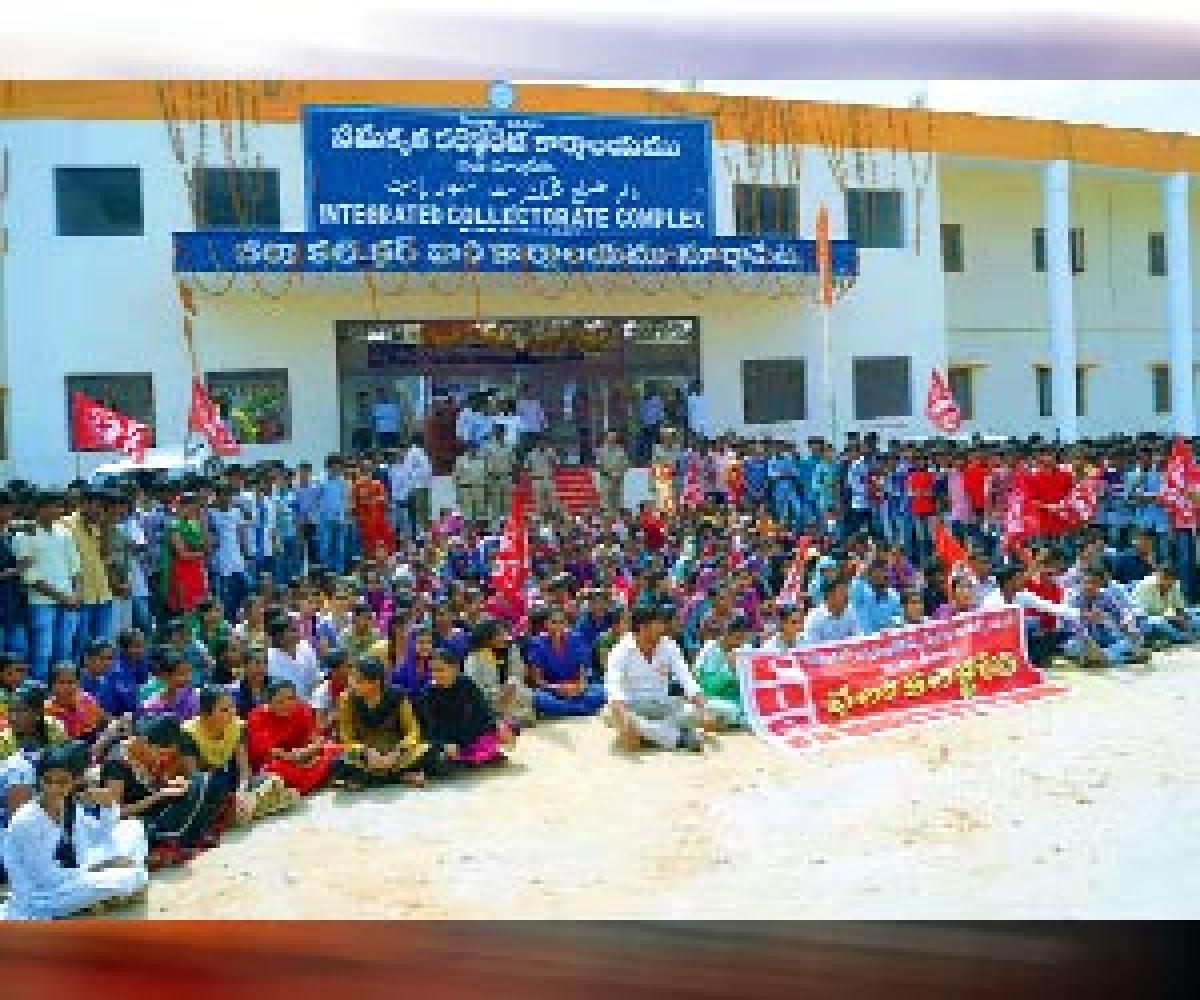 Highlights
Under the aegis of Progressive Democratic Students Union (PDSU), the students of different colleges on Thursday staged a dharna in
Suryapet: Under the aegis of Progressive Democratic Students Union (PDSU), the students of different colleges on Thursday staged a dharna in front of Collectorate in the town demanding immediate release of pending scholarships and tuition fee reimbursements. A large number of students participated in the protest demonstration by raising slogans on their demand.
Addressing the demonstrators, PDSU leader Akhil said that the poor students who were studying in private colleges were being harassed by the managements due to non-release of funds for tuition fee reimbursements by the State government. He pointed out that lakhs of students were pursuing courses in private colleges with the facility of tuition fee reimbursements. Due to non-release of the funds by the government, the managements of the private colleges have been bringing pressure on the students to pay the fee.
He said that it was unfortunate that the State government, which was frequently making statements on imparting free education from KG to PG level was not interested to even clear the pending scholarships and tuition fee reimbursement of the students.
He made it clear that they would intensify their agitation, if the government fails to pay the scholarships and tuition fee reimbursement immediately.