Just what the Doctor ordered!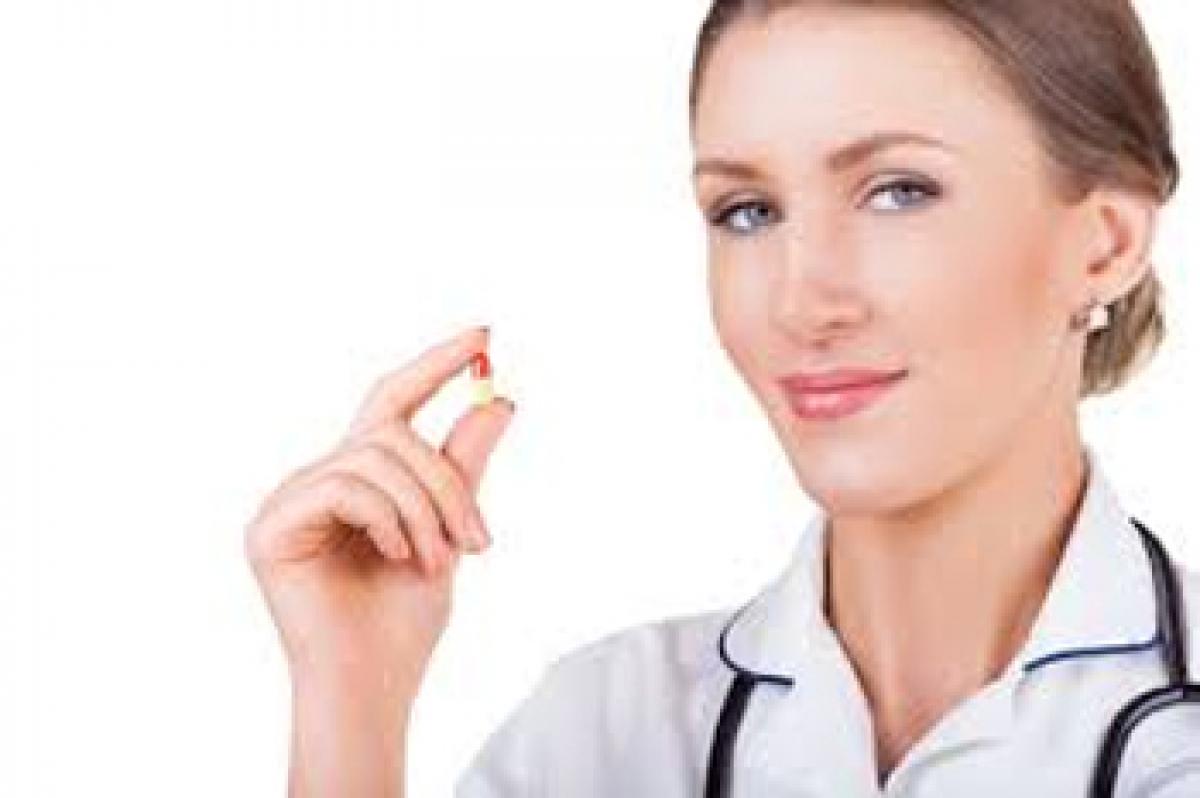 Highlights
In the days gone by, a Doctor- Patient relationship was traditionally built on trust and usually lasted a lifetime. However, with changing times, the equation between the two parties has witnessed a sea of change.  Money and not faith or familiarity, has become the crux of this relationship.  It is believed that to be seen by a more experienced doctor, one needs to shell out more money (not always
In the days gone by, a Doctor- Patient relationship was traditionally built on trust and usually lasted a lifetime. However, with changing times, the equation between the two parties has witnessed a sea of change. Money and not faith or familiarity, has become the crux of this relationship. It is believed that to be seen by a more experienced doctor, one needs to shell out more money (not always true). Similarly some patients who pay more expect instantaneous and miraculous results. Needless to say, relationships based on such a weak ground sometimes do end up on a sour note. Let us see some of the issues and how we can make this relationship a better one.
Being late
This can be a problem with both doctors and patients. Doctors might sometimes be delayed due to medical emergencies. In such an event patients who have been given prior appointment must be intimated accordingly. Likewise, if a patient gets delayed, he/she must inform the clinic about the same, so that the appointment is rescheduled and other patients' can be accommodated in the given slot. In fact, in western countries some of the insurance companies are known to discreetly hike the subsequent insurance premium if the patient regularly fails to show up on time for their appointment.
I was registered before the other patient, so why am I being seen later?
Sometimes we feel that another patient is being given priority over us. Apart from favoritism, there may be other explanations. Doctors usually give preference to patients who have come for a post operative check up as the patient might be in discomfort and hence needs to be attended to earlier. Similarly a patient might have been examined previously and could have come only to discuss the results of a report which the doctor had requested for. As a review takes lesser time, a doctor might be more inclined to attend to them earlier.
Sizing up the opponent
Making assumptions based on a person's age or behaviour can be disastrous. Patients often mentally size up the doctor and then decide how much of their past medical history could be divulged. Information is sometimes deliberately withheld to see if the doctor comes to the same conclusion as another two doctors come to the same conclusion. However, this could be detrimental to the patient as a doctor is literally handicapped without the appropriate information. Moreover, some doctors do not take it too kindly when they realize that the patient has been withholding information. Doctors and patients come in all shapes and sizes and being judgmental about them does not help anybody.
Trust
This is the bulwark of a steady doctor –patient relationship. Lack of trust can easily degenerate into ill will on part of the doctor or the patient. A doctor on his part must adhere to pragmatic application of clinical knowledge and must take the patient into confidence at every step of the management. A patient must faithfully follow the doctor's instructions. If a conversation with Doctor does not evoke confidence, it is better that the patient consults another Doctor with expertise in the same field.
KISS (Keeping it short and sweet)!
A patient must enumerate his/her queries in a precise manner. Dividing them into points often helps. This ensures that the doctor understands the primary concerns of the patient and thereby addresses them suitably. This also helps in saving time by concentrating on the valid issues. Similarly, a doctor must do away with medical jargon. A patient who is in mental agony would hardly appreciate the nuances of modern medicine. To alleviate his/her anxiety, it would be better to explain the clinical condition and the management using simple, preferably vernacular language. It is sometimes advisable to draw diagrams or give simple analogies to help the patient understand the situation.The alacrity with which a patient warms up to doctor once they find themselves in familiar territory is a reward by itself to all physicians.
More loyal than the King!
The patient must be accompanied by an attendant who would help the patient take decisions when needed. The attendant must in no way try to influence either the patient or doctor based on his /her assumptions. It is advisable that the patient is accompanied by the same attendant in the subsequent visits so that everybody has a clear understanding of the medical background. I once had a patient with an artery occlusion in the eye. Suspecting a cardiac problem, I had referred the patient to a cardiologist. In the subsequent visit when the patient came back from the cardiologist, he was accompanied by an attendant (a mechanic by profession) who enquired as to why I was getting the engine examined when the problem was clearly in the tyre!
Thou shall not lie
Patient's must be forthright about their past history and compliance of medicines. Though the patient might refuse to divulge the details for personal considerations or fearing the wrath of doctor for non compliance, a doctor's management would be only as complete as the details provided to him/her. Similarly doctors are sometimes faced with requests for medical certificates which are false. For example a colour blind patient might request for a certificate declaring normal colour vision. In such situations, doctors must strictly stick to truth and not let any emotional/monetary considerations sway his/her decisions. Similarly back dating prescriptions for insurance is also a strict no-no.
Hello!
While examining a patient's eyes, the silence of the room was disrupted as the patient's phone rang "Jaadu Teri Nazar". The song though appropriate for the setting, nevertheless put me off course. A patient – doctor Interaction is a train of thoughts. Any interruptions can be detrimental. The distraction can make the patient forget a relevant point which he/she would like to discuss with the doctor. Similarly, the doctor might lose his concentration and forget to take a complete history. The delay caused due to telephonic conversation can result in a spillover effect causing further delay for the subsequent patients. So, in the interest of a better management both the Doctor and patient must keep their respective phones in silent mode.

Dr.Google:
Google is an important search engine. However, not everything in google is tailor-made to a patient's condition. A lot of anxious patients look up for information on internet and develop opinions which might be detrimental. For example, a patient could insist that a doctor treat him/her using a certain modality which in reality might be experimental and has been hyped by a company having financial interest in its success. Similarly, patients might self diagnose a disease based on information weaned out of internet. We come across many instances where patients' are convinced that they have brain tumour because they have headache based on information garnered through the internet. The term used for this is "cyberchondriasis". Sometimes the belief is so strongly embedded that the doctor's opinion carries little weight.
Expectations: Talk it over
A visit to a doctor has emotional connotations and patients for obvious reasons would like to postpone it till it becomes absolutely essential. However, this might result in a patient presenting to a doctor much later than what could be desirable. A pragmatic picture of the possibility of discomfort, time needed to recuperate and amount of functional recovery which might be possible must be given. Patients and their attendants must assimilate this information and cooperate with the doctor at every step for the best possible outcomes. While we would all love to make a patient hale and hearty, there are some instances where the damage done to our health can only be reverted partially.
What is your phone number?
A lot of patients' would like to take a doctor's personal number. While doctors do oblige in some cases, it seldom does any good to the patient. I had patients' calling me in the middle of the night to ask whether a particular brand of medicine needs to be discontinued! Because of the sheer number of patients seen by a doctor, recalling a patient's medical regime in the middle of the night is neither easy nor a matter of pleasure. If the patient were to call to the hospital quoting their medical record number, the relevant file can be retrieved and a patient served better.
A clear understanding of the issues involved by both the parties and mutual respect for each other goes a long way in bringing back the faith and familiarity into this relationship.

By Tandava Krishnan
The author is a vitreoretinal surgeon working in Hyderabad
Subscribed Failed...
Subscribed Successfully...