Double bedroom houses within six months: Madupu Bhumreddy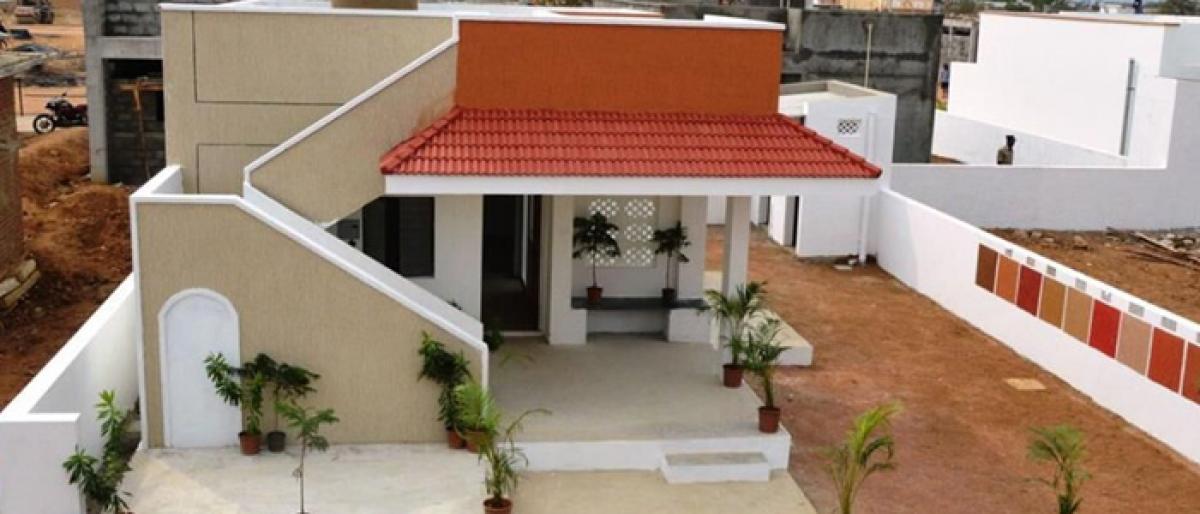 Highlights
In six months time, all the beneficiaries within the district would be given double bedroom houses, said State Housing Corporation limited chairman, Madupu BhumReddy.+
​Sangareddy: In six months time, all the beneficiaries within the district would be given double bedroom houses, said State Housing Corporation limited chairman, Madupu BhumReddy.
A total of 5,590 double bedroom houses have been sanctioned so far and the remaining 5,290 houses agreements have been completed and 3620 are in tender process.
"Everyone in the district who are qualified and complete the requirements for the double bedroom house will be provided within six months without the interference of any political party" said Telangana State Housing Corporation limited chairman, Madupu BhumReddy. Along with MLA ChinthaPrabhakar , Mining department officers, and R&B, House Construction Agency PanchayathiRaj officers has visited the survey in the district.
As on date, Rs.125.9 crores have been spent and due to increase in the rates of cement and steel day by day, Ministers KCR and Indrakaran Reddy are discussing with the industry management. Without the political or any other influence, under the monitoring of collector and revenue officers will select the beneficiaries in the district informed officials.
MLA ChinthaPrabhakar said, "We have solved the electric problem and basic facilities in the district and we will try to finish the construction of double bedroom houses within six months."
Executive engineer Venu, Housing PD, R and B, Mining department officers, CDC chairman Vijender Reddy, TRS president Medak district Murali Yadav, MPP Vital, Narsimhulu participated in this meeting.
Subscribed Failed...
Subscribed Successfully...