4th suspect arrested as N Korea, Malaysia tussle over corpse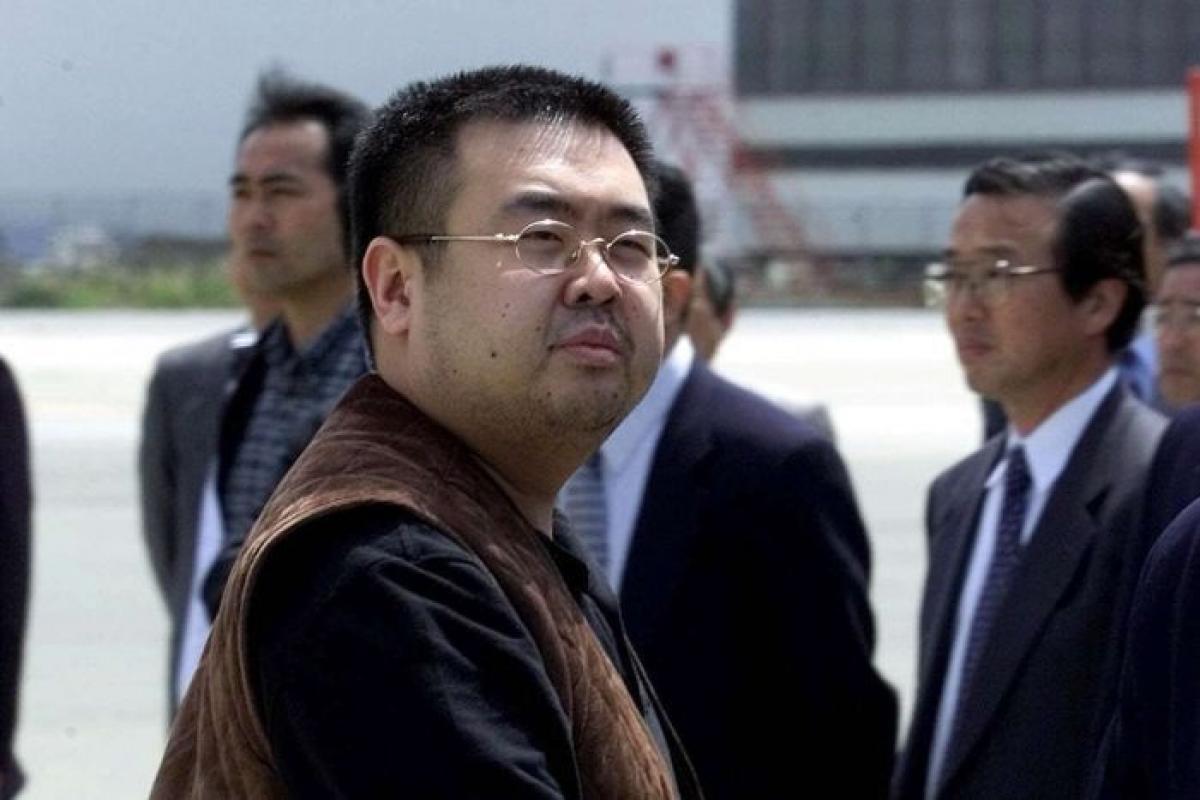 Highlights
At a hospital morgue in Malaysia\'s capital, the tightly guarded corpse of a middle-aged man has become the focus of a dizzying case of international intrigue involving five countries, combative North Korean diplomats and an apparently duped female assassin.
At a hospital morgue in Malaysia's capital, the tightly guarded corpse of a middle-aged man has become the focus of a dizzying case of international intrigue involving five countries, combative North Korean diplomats and an apparently duped female assassin.
Investigators are still trying to piece together details of what appeared to be the brazen assassination of Kim Jong Nam, the half-brother of North Korea's mercurial ruler and an exiled member of the country's elite. Malaysian police said Saturday that they had arrested a fourth suspect, a 46-year-old North Korean man.
Kim, who had been estranged from his younger half-sibling for years, was attacked at Kuala Lumpur International Airport on Monday. A rotund man in his mid-40s, he told medical workers at the airport that he had been sprayed in the face with a chemical.
He grew dizzy, suffered a seizure and was dead within hours, Malaysian officials said.
Without citing much in the way of evidence, observers including South Korea pointed to the obvious culprit in Monday's attack: Kim's half-brother, Kim Jong Un, who has executed or purged a slew of high-level officials since taking power in 2011.
As the rumour mill swirled, Malaysia arrested four people over the course of the week - including an Indonesian woman who told investigators she was duped into thinking she was part of a comedy show prank.
Citing information received from Malaysian authorities, Indonesian police chief Tito Karnavian said Siti Aisyah, 25, was paid to be involved in "Just for Laughs" style pranks, a reference to a popular hidden camera show. He said she and another woman performed stunts that involved convincing men to close their eyes and then spraying them with water.
"Such an action was done three or four times and they were given a few dollars for it, and with the last target, Kim Jong Nam, allegedly there were dangerous materials in the sprayer," Karnavian said. "She was not aware that it was an assassination attempt by alleged foreign agents."
North Korean officials made no public comments for several days, but they privately demanded custody of the body and strongly objected to an autopsy. The Malaysians went ahead with the procedure anyway, saying they were simply following procedure.
By Friday night, North Korea's ambassador to Malaysia broke his silence. At an unusual news conference, held close to midnight outside the morgue, Ambassador Kang Chol said Malaysia may be "trying to conceal something" and "colluding with hostile forces."
"We will categorically reject the result of the post-mortem," Kang said, adding that the procedure was carried out "unilaterally and excluding our attendance."
Malaysia is one of just a handful of countries to have full diplomatic ties with North Korea, with each country having an embassy in the other's capital. Malaysia has also been a key place for quiet, semi-official "track 2" diplomatic talks between North Korea and the United States.
The results of the autopsy have not been released publicly, but a Malaysian official with knowledge of the investigation said the results were inconclusive and that there was a second autopsy Friday night. He asked that his name not to be used because he is not authorised to speak to the media.
But senior Malaysian police official Abdul Samah Mat denied the second autopsy had taken place. "No such thing as a second post-mortem," he said, adding that the results of the first autopsy were not yet released.
Less than a week after Kim's death, the case had already reached well beyond Malaysia to North Korea, South Korea and Indonesia, along with Macau, where Kim lived with his family, and Vietnam, which was looking into whether another of the suspects was a citizen.
Even Washington has weighed in, as the killing strengthens bipartisan calls for the US to re-list North Korea as a state sponsor of terrorism, a designation lifted nine years ago.
The intrigue over the case raises all sorts of questions about Kim's mysterious death, but a lack of closure and a lingering sense of the unknown are not unusual when it comes to North Korea. While South Korea has blamed North Korea for a slew of notable assassinations or attempted killings in past decades, the North often denies involvement or simply doesn't comment.
The suspects in Malaysian custody are: Aisyah, the Indonesian woman; another woman, who carried Vietnamese travel documents and was seen on closed circuit television footage in a shirt with "LOL" emblazoned across the front; a man investigators said is Aisyah's boyfriend; and the North Korean man, who was arrested Friday night.
Malaysia is seeking DNA samples from Kim Jong Nam's immediate family. He is believed to have two sons and a daughter with two women living in Beijing and Macau.
"If there is no claim by next-of-kin and upon exhausting all avenues (to obtain DNA), we will finally then hand over the body to the (North Korean) embassy," Adul Samah Mat, a senior Malaysian police official, said Friday.
He would not say how long that process might take.
Kim Jong Nam reportedly fell out of favour in Pyongyang in 2001, when he was caught trying to enter Japan on a false passport to visit Tokyo Disneyland. He and his younger brother have the same father, the late Kim Jong Il.
Even as diplomatic ties between Malaysia and North Korea frayed, Malaysian officials appeared to be carefully following internal protocols for issues like control of the body, analysts said.
It's likely that Malaysia is hoping that following strict procedures would keep them from antagonising North Korea - or anyone else in the international community.
"As a very small country, Malaysia does not take sides," said Geetha Govindasamy, a senior lecturer in East Asia studies at the University of Malaya who has studied North Korean ties to Southeast Asia.
But North Korea did not appear placated by Malaysia's strict adherence to procedure.
At Friday night's news conference, the ambassador accused Malaysia of "colluding with the hostile forces ... who are desperate to harm us."