Boat carrying 97 people capsizes off Thailand's Phuket island, 49 missing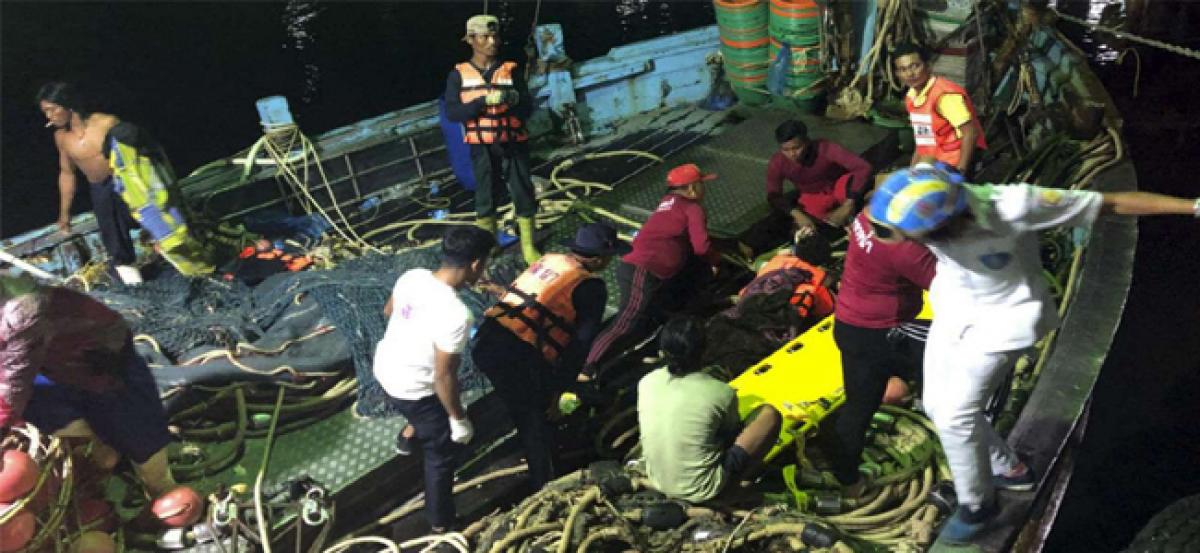 Highlights
49 people are missing after a boat carrying 97 people, including Chinese tourists and Thai crew, capsized in rough seas off Thailands tourist island of Phuket, the Thai navy said on Thursday
49 people are missing after a boat carrying 97 people, including Chinese tourists and Thai crew, capsized in rough seas off Thailand's tourist island of Phuket, the Thai navy said on Thursday.
Thailand is in the middle of its monsoon season which brings with it adverse weather conditions.
"Right now we are still looking for 49 people. We have helped 48 people from the capsized boat. We have sent boats to help," Rear Admiral Somnuk Prempramote, commander of the Royal Thai Navy Region 3.
"They were all wearing life jackets," he added.
The boat was one of three to encounter difficulties at sea in the area on Thursday, the navy said. Another two boats, including a yacht carrying 39 people, also capsized but its passengers have been brought to safety.
Thailand is already making international headlines after 12 boys and their junior soccer coach were found alive this week after becoming trapped inside a cave in the country's north.
Rescuers found the boys after 10 days and a multinational rescue operation to extract the boys is still ongoing.
Road and boat accidents involving tourists are common in Thailand, where safety standards are sometimes well below international norms.
However, accidents barely make a dent on Thailand's tourism industry, one of the few bright spots in an otherwise lackluster economy.