Donald, Melania Trump meet the Queen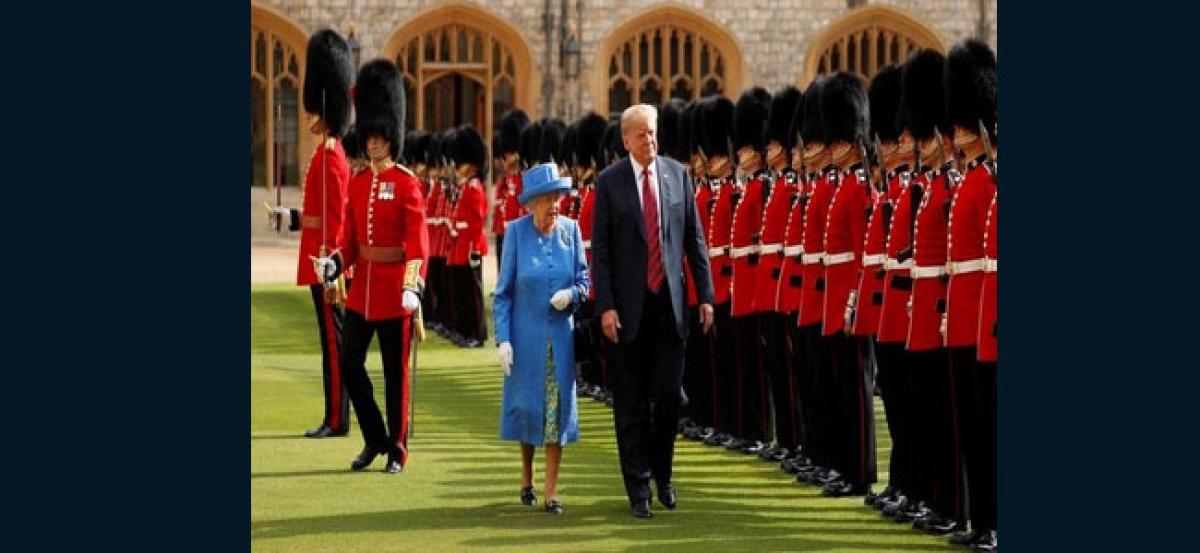 Highlights
United States President Donald Trump and first lady Melania Trump on Friday met Queen Elizabeth II at Windsor Castle for the first time
Berkshire [UK]: United States President Donald Trump and first lady Melania Trump on Friday met Queen Elizabeth II at Windsor Castle for the first time.
The Queen and President Trump also inspected the Guard of Honor before watching the military march past. The president and first lady then joined the Queen inside the castle for afternoon tea, reported People magazine.
Meanwhile, thousands of protesters marched through the streets of London - about 20 miles from Windsor Castle - against Trump's UK visit on Friday.
The Queen has reportedly met 10 of the 11 US Presidents since she took the throne. She met Harry Truman when she was princess in 1951.