Tummala lays stone for 2BHK houses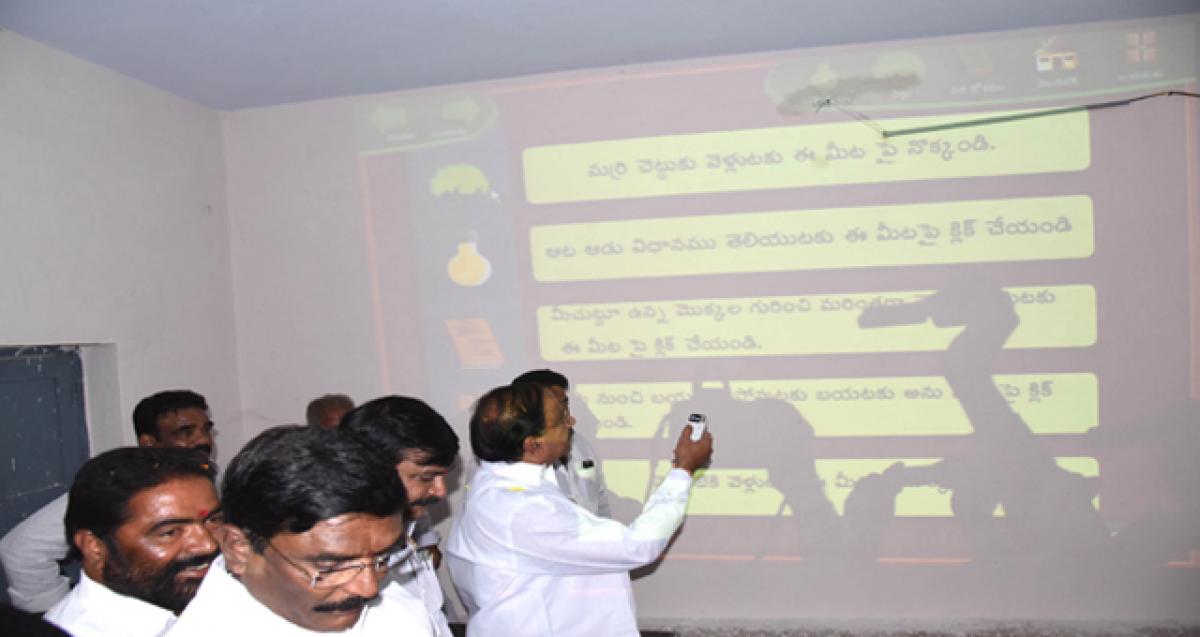 Highlights
During his visit to Khammam on Tuesday, the R&B Minister has participated in various development programmes. At first, the R&B Minister inaugurated the e-Seva centre in Palair constituency, which was established at a cost of Rs 4 lakh
Khammam: The Telangana government is implementing various schemes for the welfare of people who belong to weaker sections, said the Roads and Buildings Minister, Tummala Nageswara Rao, here on Tuesday.
During his visit to Khammam on Tuesday, the R&B Minister has participated in various development programmes. At first, the R&B Minister inaugurated the e-Seva centre in Palair constituency, which was established at a cost of Rs 4 lakh.
Laying foundation stone for the construction of double bedroom houses at Jujjularaopet village of Kusumanchi mandal, Tummala said the government has launched the double bedroom housing scheme for providing shelter to those people who are living below poverty line.
He also said the government was investing Rs 5.5 lakh for construction of each house with all facilities and was allotting 400 houses to every constituency in the State.
"To supply water for irrigation purposes to about 60,000 acres, the government has been carrying out works of Baktha Ramadasu Project on a faster pace and plans to finish within a year's time. Chief Minister K Chandrashekar Rao will inaugurate the project next year," Tummala said.
Inaugurating the digital classes in the Government High School of Gorilapadu village of Kusumanchi mandal, the Minister said to compete with corporate schools and to provide technical education to the students, the government has started digital classes in government schools.
With digital classes, students' concentration could be enhanced making them understand the lessons with ease.With introduction of digital classes, the government schools in State will be strengthened. The government also established welfare schools to give quality education to the BC, SC, ST and Minority students in the State.
MLC Balasani Lakshminarayana, ZP Chief Executive Officer M Mahesh, Khammam Market Committee Chairman RJC Krishna, ZPTC C Ramchandru Naik and Sarpanch Marysville Reddy accompanied the Minister.