YS Jagan condoles loss of lives in Tadpatri gas leak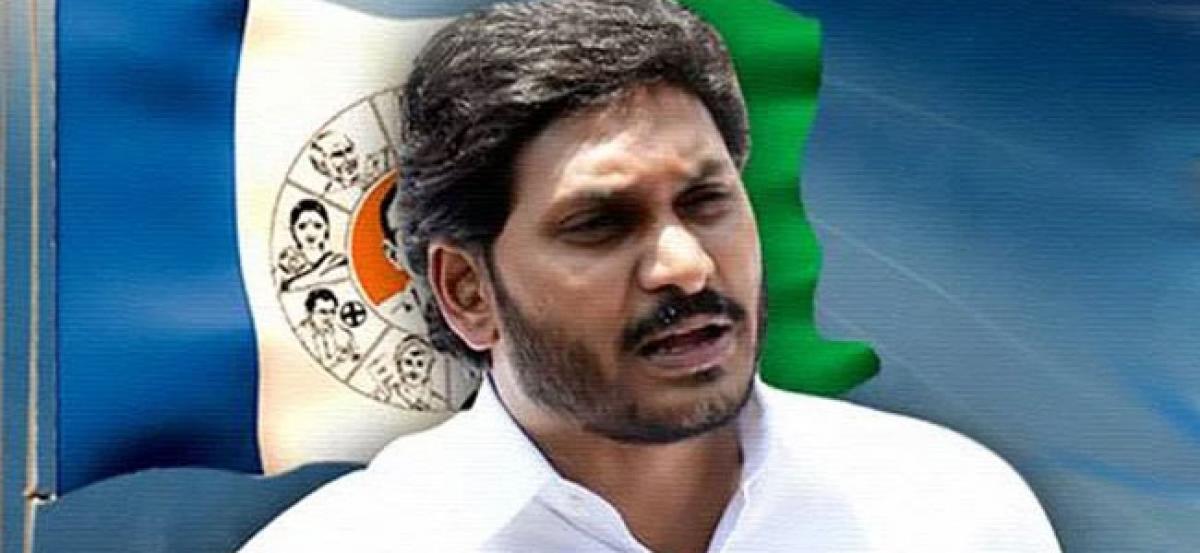 Highlights
In a shocking incident, emission of poisonous gases caused six deaths in a steel plan near Akkannapalli of Tadpatri mandal Finding one of the employee unconscious due to the highly dangerous Carbon Monoxide, emittd from the rolling wing some 400 feet below the ground, three of his friends went down to bring him to a safe place
Tadpatri: In a shocking incident, emission of poisonous gases caused six deaths in a steel plan near Akkannapalli of Tadpatri mandal. Finding one of the employee unconscious due to the highly dangerous Carbon Monoxide, emittd from the rolling wing some 400 feet below the ground, three of his friends went down to bring him to a safe place.
But, they too fainted and died.Later they were rushed to a nearby hospital, where they were declared brought dead. Two of the employess – Waseem and Guruvaiah – are employees of the factory, while four others – Gangadhar, Ranganath, Manoj and Lingamaiah – are contract employees.
Senior officials, including joint collector Dilli Rao and SP GVG Ashok Kumar rushed to the spot to take stock of the situation. The employees have alleged that the negligence of the factory management was responsible for the tragedy. They also alleged that the management was intimidating those who have lodged complaints about the poor safety situation in the unit.
Meanwhile, the YSRCP activists staged a dharna demanding Rs 50 lakh to the kin of the deceased. However, the TDP leaders moved in and announced that the management would give Rs 5 lakh per person. Both the YSRCP and the TDP workers entered into heated arguments on the issue of ex-gratia.
YSRCP leaders K Ramesh Reddy, P Narasimhaiah said that they would continue their agitation till justice was meted out to the kin of the deceased. Meanwhile, YSRCP chief YS Jagan expressed shock at the ghastly mishap and condoled the death of six persons. He demanded that the State government come to the resue of the kin of the deceased.