Arun Luharuka elected FTAPCCI President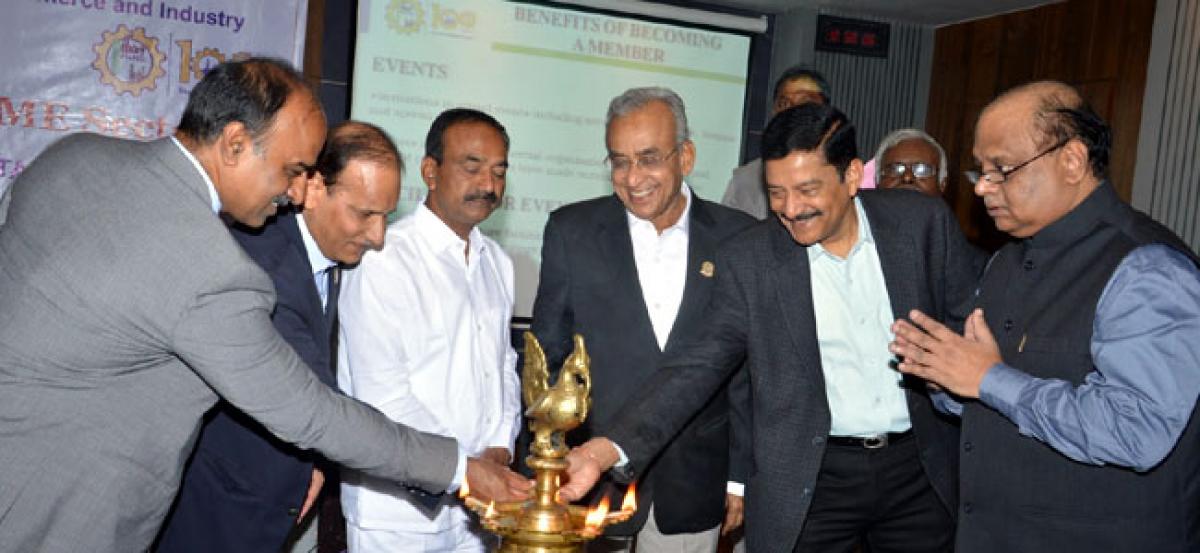 Highlights
The Federation of Telangana Andhra Pradesh Chamber of Commerce FTAPCCI announced that Arun Luharuka and Karunendra S Jasti were unanimously elected as President and Senior VicePresident respectively for the year of 201819 at its 101st Annual General Meeting held on Thursday at Federation House in Red Hills
Hyderabad : The Federation of Telangana & Andhra Pradesh Chamber of Commerce (FTAPCCI) announced that Arun Luharuka and Karunendra S. Jasti were unanimously elected as President and Senior Vice-President respectively for the year of 2018-19 at its 101st Annual General Meeting held on Thursday at Federation House in Red Hills.

Arun Luharuka, Chartered Accountant, Senior partner of M/s. Luharuka & Associates, Hyderabad also holds Law Degree and has authored many articles on Company Law, Income Tax, Accounting and Audit.

Karunendra S. Jasti is an industrialist. He holds a degree in BE, Mechanical from Visakhapatnam. He did his schooling from Hyderabad Public School, Ramanthapur. Hyderabad.