Fourth phase of Haritha Haram launched in Gajwel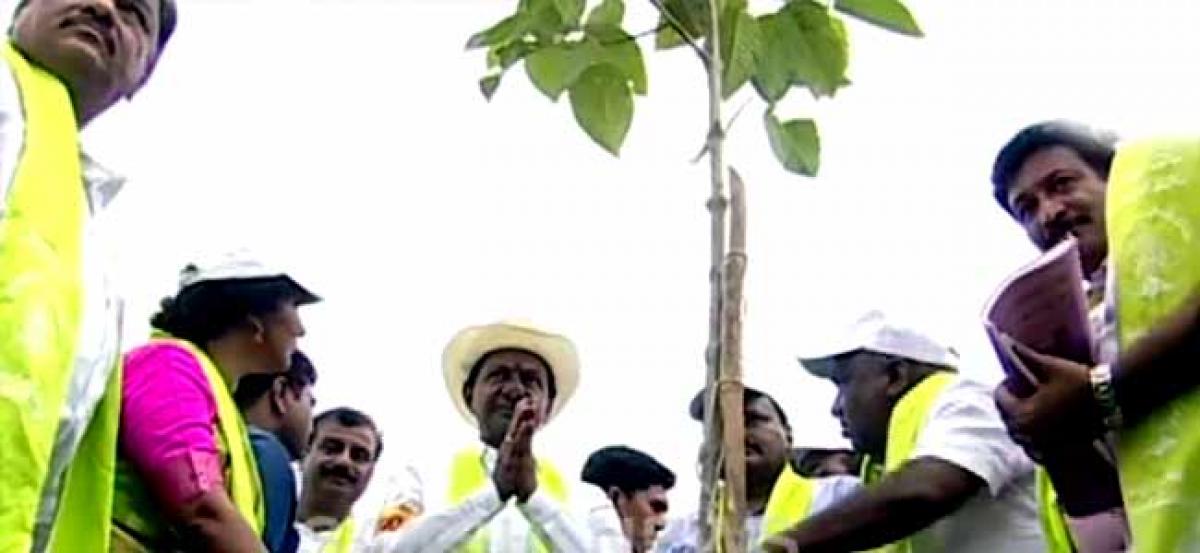 Highlights
Chief Minister K Chandrashekhar Rao pm Wednesday launched the fourth phase of Telangana Ku Haritha Haram TKHH in Gajwel town
Chief Minister K Chandrashekhar Rao pm Wednesday launched the fourth phase of Telangana Ku Haritha Haram (TKHH) in Gajwel town.
He planted a Kadamba sapling at Indira Chowk while the citizens planted a record 1,00,116 saplings simultaneously in the town.
Ministers, MPs, MLAs and other elected representatives participated in the programme across the state simultaneously.
KCR also planted a coconut sapling at the residence of Kura Nagaraju in Pragnapur, Mulugu and Turkapalli villages.
The Chief Minister on his way to Gajwel visited the Forest Research Station at Mulug where he lauded the efforts of the forest officials to conserve the Singarayapally forest and even announced a collective reward of Rs 5 lakh further assuring sanction of additional staff and funds in this regard.