JDU seeks TRS support for RS deputy Chairman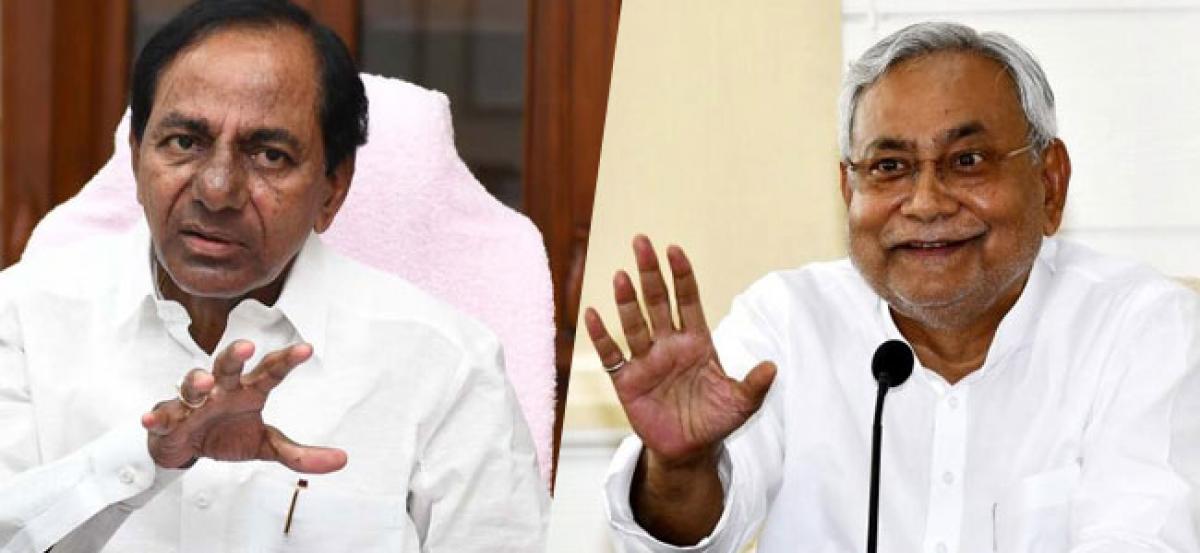 Highlights
Bihar Chief Minister Nitish Kumar called Chief Minister K Chandrashekar Rao and sought support of TRS for JDU candidate Harivansh Narayan Singh for the post of Rajya Sabha Deputy Chairman
Hyderabad: Bihar Chief Minister Nitish Kumar called Chief Minister K Chandrashekar Rao and sought support of TRS for JDU candidate Harivansh Narayan Singh for the post of Rajya Sabha Deputy Chairman.
Nitish Kumar telephoned Chief Minister and informed him that his party member Harivansh Narayan Singh is the candidate for Deputy Chairman of Rajya Sabha. Nitish Kumar sought the support of Chief Minister Rao during the election.
However, the chief minister said that he would take a decision after discussing with the party leaders. The election of deputy chairman of Rajya Sabha is scheduled on Aug 9.