Suresh Reddy explains reason for joining TRS party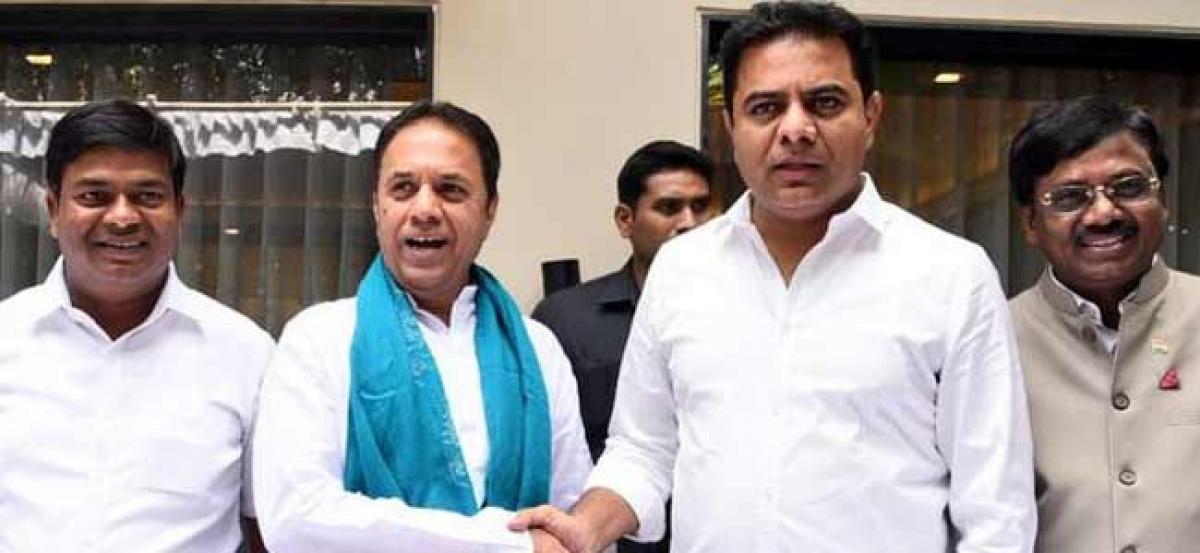 Highlights
Former speaker Suresh Reddy said he joined the TRS party after noticing the development activities being done in the state by the KCR government
Former speaker Suresh Reddy said he joined the TRS party after noticing the development activities being done in the state by the KCR government.
He also alleged that the opposition parties are criticising the government aiming to halt the development works in the state adding that Mahakutami has been formed only to cheat the public.
He further said the development activities which carried on a faster note are now at a junction and the people would decide if the development chariot needs a change of driver.
Reddy also said that he would become an ambassador for the Telangana development. He also said that he will strive for the victory of TRS in united Nizamabad district.