Rainfall more than 28 cms due to Titli in North AP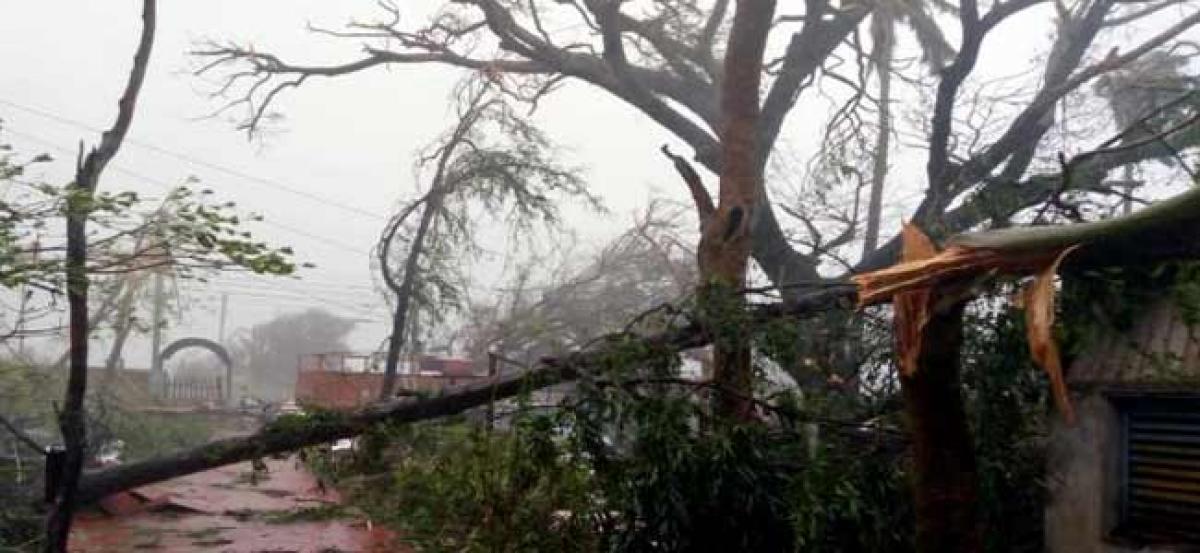 Highlights
Cloud bursts witnessed Srikakulam and other districts in the North Coastal AP on Thursday as a result of Titli Cyclone crossed coast
Amaravati: Cloud bursts witnessed Srikakulam and other districts in the North Coastal AP on Thursday as a result of Titli Cyclone crossed coast.
Palasa, Vajrapukotthuru and Nandigama received 28.02 cms rainfall, Kotabommali – 24.82 cms, Santabommali – 24.42 cms, Itchapuram – 23.76 cms, Tekkali – 23.5 cms, Sompet and Mandasa – 13.26 cms, Kaviti -12.44 cms, Polaki – 9.74, Jalumuru – 9.06, in Srikakulam district.
In the same district, many other areas also received more than 5 cms of rain fall including LN Pet, Narasanna pet, Pondur, Laveru, Srikakulam, Ranastalam, Etcherla, Burja, Gara, Sarubujjuli, Amudalavalasa, G Sigadam and other parts.