Janasena to contest 24 assembly seats in Telangana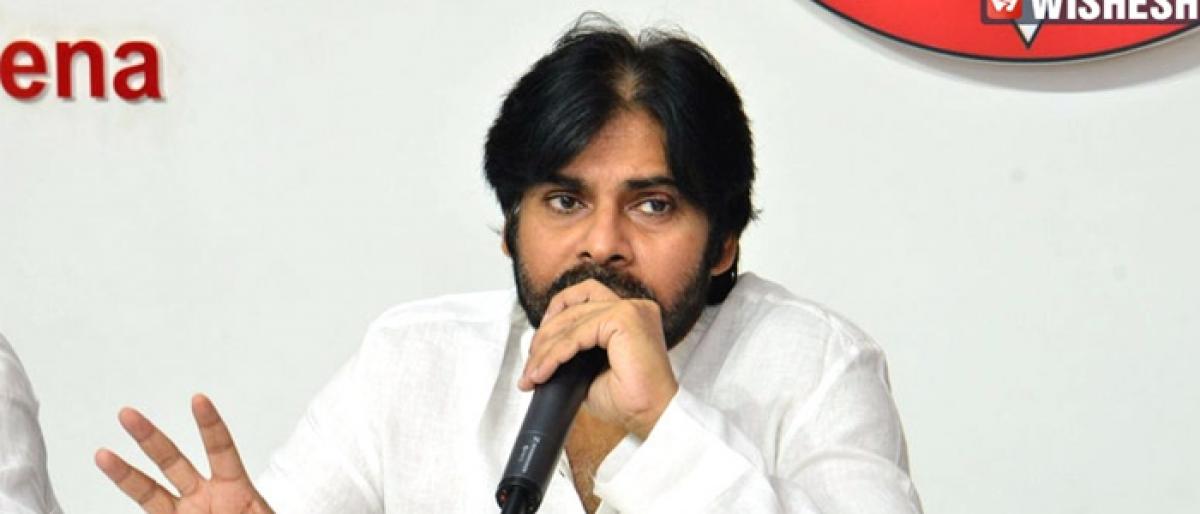 Highlights
Janasena chief Pawan Kalyan on Saturday said that his party will contest on 24 assembly seats in Telangana
Janasena chief Pawan Kalyan on Saturday said that his party will contest on 24 assembly seats in Telangana.
Addressing a press conference, Pawan said that he had toured across all the areas in Telangana including Tandas during 2009 elections.
"When I was youth wing head of PRP, I have identified and promoted many leaders, who are working as promoters and corporators in TRS party," Pawan said.
However, the party chief also said that they will decide in a day or two and confirm the number of assembly seats to contest in Telangana.