ECI team to visit Hyderabad on Oct 22 to review poll preparedness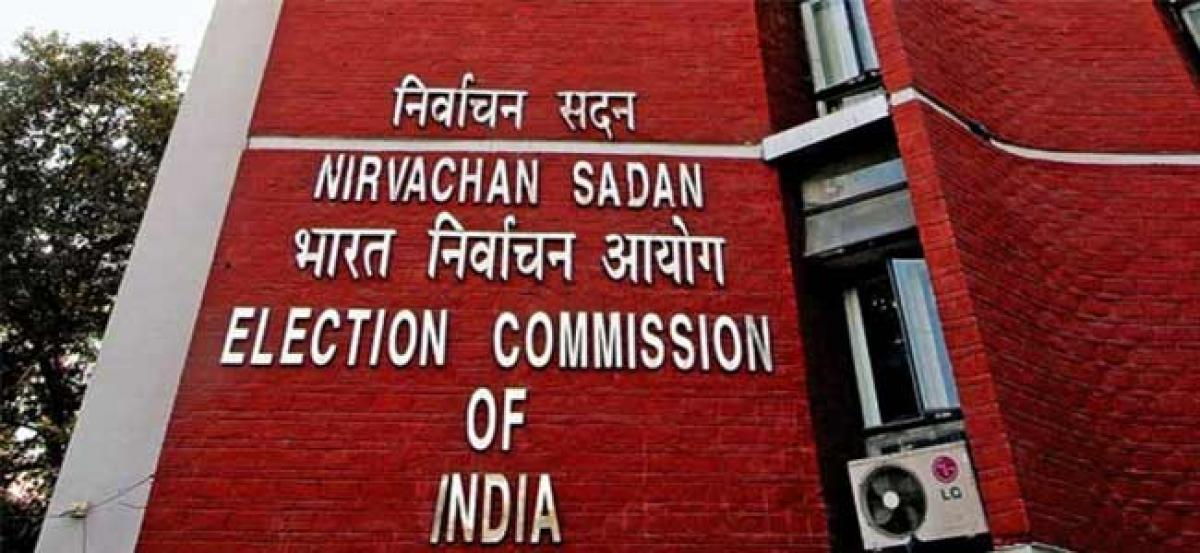 Highlights
In the wake of approaching polls, a team of Election Commission of India will be on a threeday visit to the state to review the poll preparedness in the state
Hyderabad: In the wake of approaching polls, a team of Election Commission of India will be on a three-day visit to the state to review the poll preparedness in the state.
The team will arrive on October 22 and hold a meeting with the leaders of all the political parties around 5.30pm. After the two-hour meeting, the ECI will call on the state chief electoral officer (CEO) Rajath Kumar and state police nodal officers for one hour.
Next day i.e, on October 23, the team will hold discussions with Collectors, Superintendent of Police (SP), Deputy Inspector General of Police (DIG) and Inspector General of police (IG) at 10.30 am. At 2.30 pm, the team will hold a meeting with collectors and SPs.
On October 24, the team will meet director general of income tax department and enforcement teams at 10.00 am to impose restrictions on the floating of money and liquor. The team will then meet chief secretary SK Joshi at 11.15 am.
Around 12.30 in the afternoon, the EC team will address the media and return back to Delhi at 4.401 pm.