Oil prices rise after Saudi Arabia announces production cuts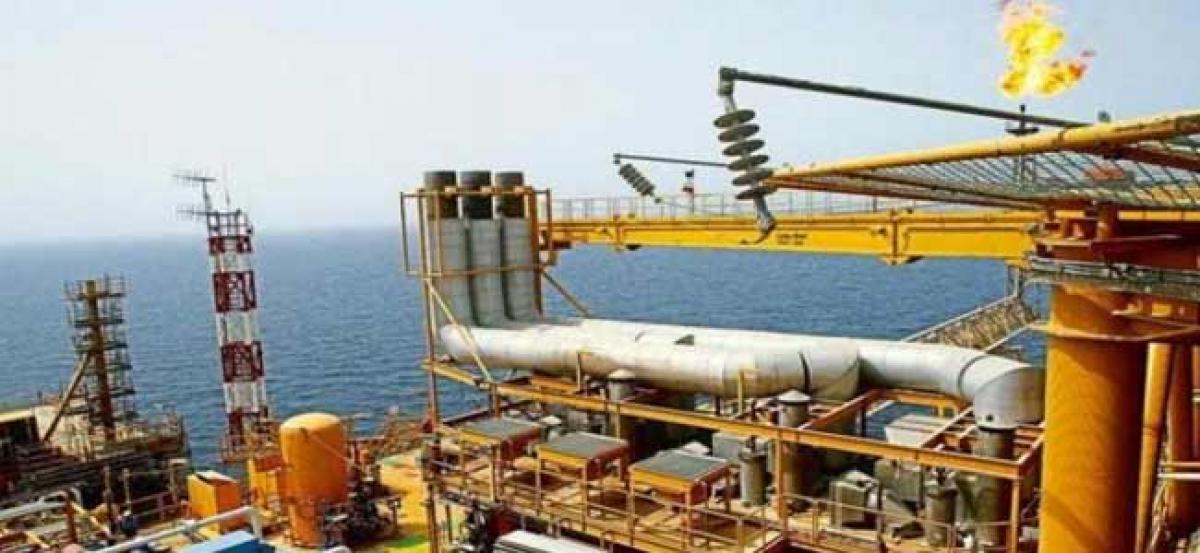 Highlights
Oil prices climbed on Monday as the worlds biggest supplier Saudi Arabia announced plans to cut production, in the face of fears of oversupply Saudi Arabias energy minister said Monday that oilproducing nations should cut output by one million barrels per day to rebalance the market
New Delhi: Oil prices climbed on Monday as the world's biggest supplier Saudi Arabia announced plans to cut production, in the face of fears of oversupply. Saudi Arabia's energy minister said Monday that oil-producing nations should cut output by one million barrels per day to re-balance the market.
Khalid al-Falih's comments follow a meeting in Abu Dhabi at the weekend, where the OPEC group and its allies had already started laying the groundwork to cut supply in 2019, reversing an almost year-long expansion.
Saudi Arabia had said the kingdom would cut its production by 500,000 barrels per day.
Oil prices advanced steadily through Monday, with both Brent Crude and West Texas Intermediate (WTI) seeing gains of more than a dollar per barrel.
"In the short term this is a positive for oil, but we must question the impact longer term unless it's the sign of more to come from OPEC," said Neil Wilson, chief market analyst at Markets.com.
"Saudi Arabia cannot act alone though -- realistically it needs to pull together OPEC allies, and critically Russia, to curb production if it wants prices to hold. The language from Russia suggests it is not ready to follow the Saudis yet."
Last week, higher US energy stockpiles drove WTI crude to its longest losing streak in more than 30 years, while Brent Crude dropped below USD 70 a barrel for the first time since April.
- China focus -
In equities, Asian markets were largely flat Monday following lacklustre US trading at the end of last week and nervousness over Chinese growth.
Hong Kong and Tokyo hovered between positive and negative territory, both closing up 0.1 per cent.
Taiwan was flat, Seoul slid 0.3 per cent, and Sydney closed up 0.3 per cent.
"Asia stocks are trading tentatively as global growth worries and uncertainty over the course for oil prices weighs on sentiment," said Stephen Innes, head of trading for Asia-Pacific at OANDA.
"Investors are... left to ponder if this is the beginning of a more definitive downturn or just another wobble."
China's economy is in the spotlight this week, with key monthly data expected Wednesday and stocks tumbling last week on mounting concerns of a slowdown.
Chinese e-commerce giant Alibaba took a record USD 30.7 billion in orders on Sunday during its annual "Singles Day" shopping frenzy.
However sales growth slowed to 27 per cent this year from 39 per cent in 2017, adding to mounting concerns over the outlook for the Asian powerhouse.
"But where we can get some comfort from this number is that Chinese consumers are slowing, not collapsing," Junheng Li, founder of JL Warren Capital LLC, told Bloomberg News.
Major retailers got a Single's Day lift in China, with Suning.com gaining 1.5 per cent and Shanghai Bailian Group climbing 2.2 per cent.
China's banking stocks were mixed however after the government gave new guidance on requirements for banks to lend to private companies. Last week bank shares dropped as investors balked at what were seen as unprecedented government demands on lenders.
Industrial & Commercial Bank of China (ICBC), the Bank of China and the China Merchants Banks all started the week with gains.
In Europe, where pressure is mounting on British Prime Minister Theresa May over her Brexit plan, the FTSE opened up 0.6 per cent in early trading.