Going to battle field with your blessings -KCR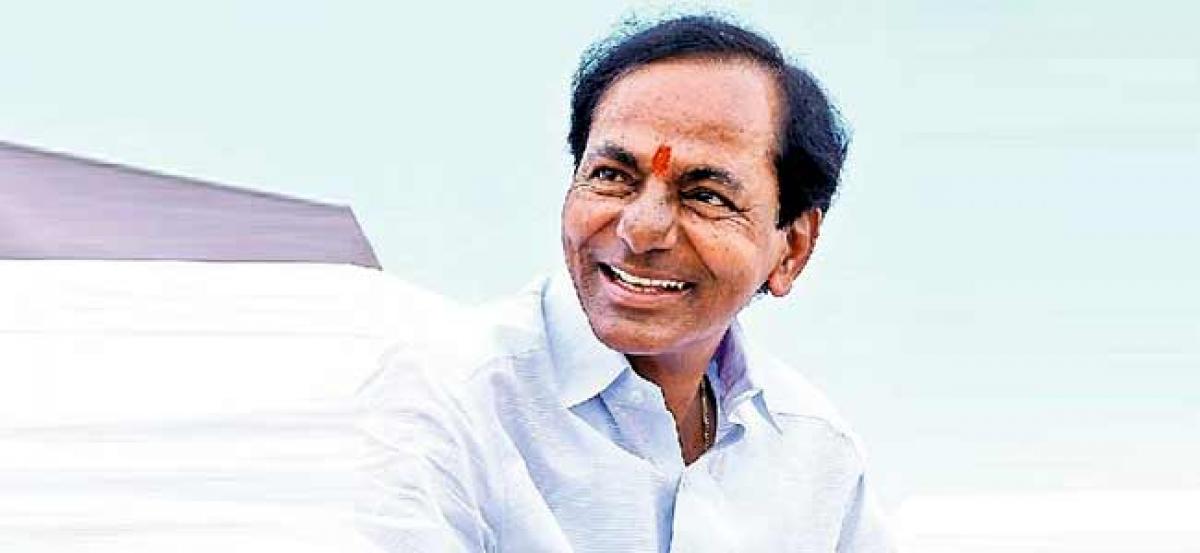 Highlights
Telangana Rashtra Samithi president K Chandrashekar Rao said that he was going to battle field with the blessings of the Konaipally village
Hyderabad : Telangana Rashtra Samithi president K Chandrashekar Rao said that he was going to battle field with the blessings of the Konaipally village.
The TRS Chief addressed the people after performing pooja at Konaipally Venkateshwar swamy temple. He said that TRS was going to win with 100 seats.
He promised to wash the feet of Sri Venkateshwara Swamy varu with water from Kaleshwaram project in another one year. He said that he was indebted to the people of Konaipally for the success of TRS. He said that Telangana was the only state in the country to provide 24 hour free power to the farmers.