Reports on shifting Indo-Myanmar border pillars baseless: MEA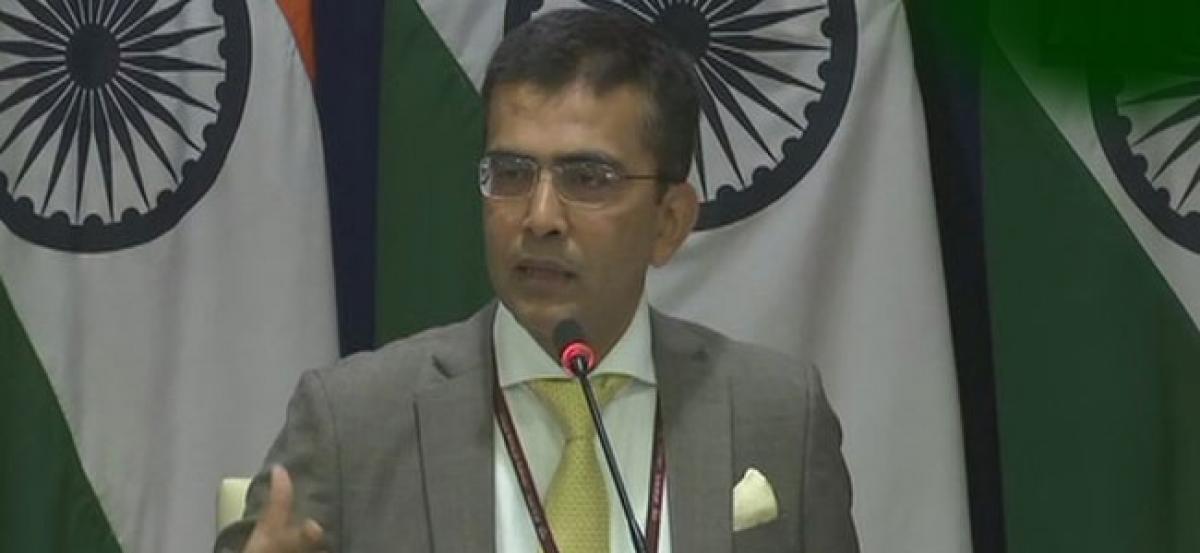 Highlights
The Ministry of External Affairs MEA on Sunday refuted reports of alleged shifting of boundary pillars in the Manipur sector of the IndiaMyanmar border
New Delhi: The Ministry of External Affairs (MEA) on Sunday refuted reports of alleged shifting of boundary pillars in the Manipur sector of the India-Myanmar border.
MEA spokesperson Raveesh Kumar said, "We have come across media reports stating that certain boundary pillars in the Manipur sector of the India-Myanmar international boundary have been allegedly shifted. These reports are completely baseless and unsubstantiated. This sector of the international boundary is settled and there is no confusion as to its alignment."
According to several media reports, unrest erupted in some areas in Moreh sub-division of Manipur over the rumours of alleged shifting of an Indo-Myanmar border pillar into the Indian territory. Following this, prohibitory orders were imposed in the affected region yesterday.
India and Myanmar jointly carried out a routine survey recently. During the survey, work on construction of subsidiary pillars between already settled main boundary pillars 81 and 82 along the zero line, that is, agreed and settled international boundary, was also undertaken.
The MEA stated that it has been done with the objective of appraising the local residents on both sides of the border of the exact alignment of the international boundary. The Manipur government has been involved in the entire exercise.
"This work is in consonance with the provisions of the India-Myanmar Boundary Agreement of 1967, to which both governments are fully committed," the MEA added.