Congress taunts Modi for friendship with Sharif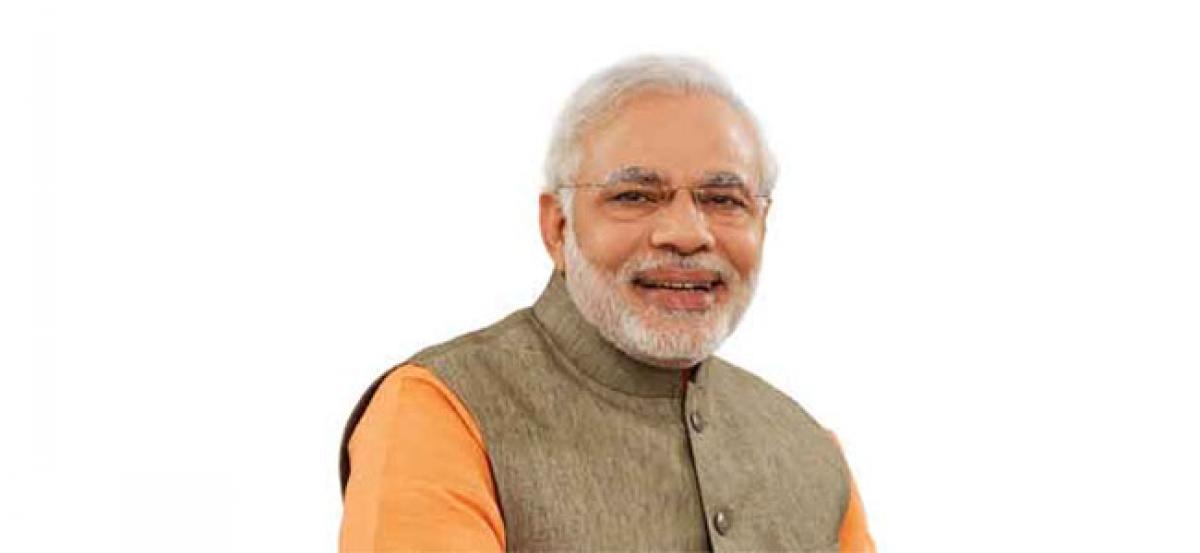 Highlights
The Congress party on Saturday jumped on the Twitter to comment about former Pakistan Prime Minister Nawaz Sharifs arrest and taunt Indian Prime Minister Narendra Modi about his friendship with Sharif
New Delhi : The Congress party on Saturday jumped on the Twitter to comment about former Pakistan Prime Minister Nawaz Sharif's arrest and taunt Indian Prime Minister Narendra Modi about his friendship with Sharif.
"Nawaz Sharif has been arrested on corruption charges. We'd like to know what his dear friend, PM Modi has to say about this," the Congress tweeted along with a photograph of Modi and Sharif walking together holding hands during Modi's visit to Lahore in December 2015.
Modi had landed in Lahore on his way back from Afghanistan to personally greet Sharif on his birthday and also attend the function of Sharif's granddaughter's engagement. This was Modi's first visit to Pakistan.
Congress tweet taunting Modi's relations with Sharif comes a day after Pakistan Tehreek-i-Insaf (PTI) chief Imran Khan, in a similar style, taunted Sharif over his 'friendship' with Modi.
"Beginning to wonder why whenever Nawaz Sharif is in trouble, there is increasing tension along Pakistan's borders and a rise in terrorist acts? Is it a mere coincidence?" Khan tweeted shortly after an attack on Jamiat Ulema-e Islam (F) leader Akram Durrani's convoy was attacked in Bannu region in Pakistan that left four dead.
According to Dawn, Khan's tweet was based on a slogan frequently raised by PTI workers and supporters at its public meetings: "Modi Ka Jo Yaar Hai, Ghaddar Hai, Ghaddar Hai (friend of Modi is a traitor)" and his tweet was aimed at accusing the two leaders of creating tension both in Pakistan and at the borders to manipulate the situation in favour of the PML-N.
Nawaz Sharif in an interview to media persons on Friday from Abu Dhabi airport said he is fighting to restore democracy in Pakistan and bring in revolutionary changes in the present system. Sharif's statement came in the backdrop of massive complains by candidates for poll rigging and threats by Pakistan Army to swing the elections to favour particular parties.