India mulling to extradite Choksi under Antiguan law for Commonwealth nations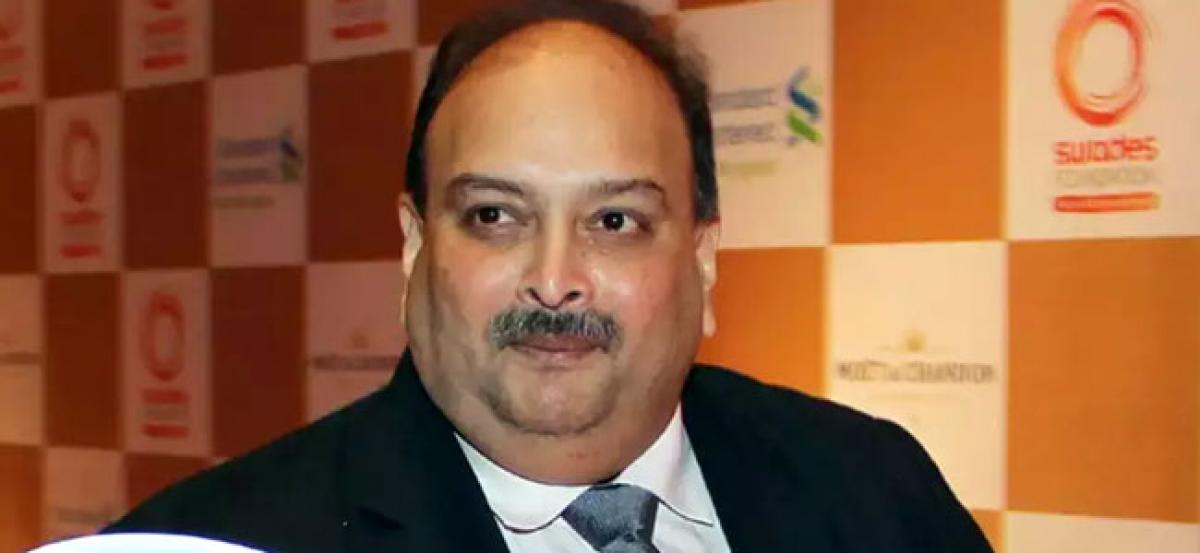 Highlights
India is eyeing to bring back bank fraud accused Mehul Choksi from Antigua under the provision of a law of the island nation which provides for extradition of a fugitive to a designated Commonwealth country, official sources said
New Delhi: India is eyeing to bring back bank fraud accused Mehul Choksi from Antigua under the provision of a law of the island nation which provides for extradition of a fugitive to a designated Commonwealth country, official sources said.
The Ministry of External Affairs (MEA) issued a gazette notification on August 3 to make the Antiguan law enforceable and bring back Choksi. India and Antigua do not have a bilateral extradition pact.

"As per the provisions of the Extradition Act, 1993 of Antigua and Barbuda, a fugitive may be extradited to a designated Commonwealth Country or a State with which there are general or special arrangement or a bilateral treaty," said a source. The notification specified that the provisions of India's Extradition Act, 1962 shall apply to Antigua and Barbuda with retrospective effect from 2001 when the Caribbean nation notified India as designated Commonwealth Country under its extradition law.
India has handed over a request to Antigua for the extradition of Mehul Choksi who is charged in connection with India's biggest banking fraud and is now living in the Caribbean nation after taking its citizenship.
The sources said the notification will constitute an extradition arrangement between India and Antigua under the island nation's Extradition Act of 1993.
A team comprising officials from the Ministry of External Affairs (MEA) and other agencies was sent to Antigua a couple of days ago to request the Antiguan authorities to extradite Choksi wanted in India in the USD 2 billion Punjab National bank scam. The team, led by Additional Secretary in the MEA's Consular and Passport Division in New Delhi, also presented details of the case against Choksi who is one of the alleged masterminds of the scam along with his nephew Nirav Modi.
As per reports, Antiguan authorities cleared Choksi's citizenship in November 2017 after India did not give any adverse report to stall his application for it. Choksi had fled India on January 4 this year and took oath of allegiance in Antigua on January 15. His citizenship was cleared in November 2017.
Choksi's application for citizenship in Antigua in May 2017 was accompanied with clearance from the local police as required by norms, Antiguan newspaper the Daily Observer reported, citing a statement from the Citizenship by Investment Unit of Antigua and Barbuda (CIU).
It noted the police clearance certificate (PCC) from the Regional Passport Office in Mumbai said that there was no adverse information against Choksi which would render him ineligible for grant of travel facilities including visa for Antigua and Barbuda.
When asked about the PCC to Choksi, a spokesperson of the MEA had said it was given on the basis of a clear police verification report (PVR) available on his passport that time.
Under the Citizenship by Investment Program of Antigua and Barbuda, a person can take their passport on a minimum investment of USD 1,00,000 in the National Development Fund.
Choksi and his companies allegedly availed credit from overseas branches of Indian banks using the fraudulent guarantees of PNB given through letters of undertaking (LoUs) and letters of credit issued by the Brady House branch which were not repaid, bringing liability on the state-run bank, the officials have said.
A LoU is a guarantee given by an issuing bank to Indian banks having branches abroad to grant short-term credit to the applicant.