Rafale deal: Congress steps up attack on Modi govt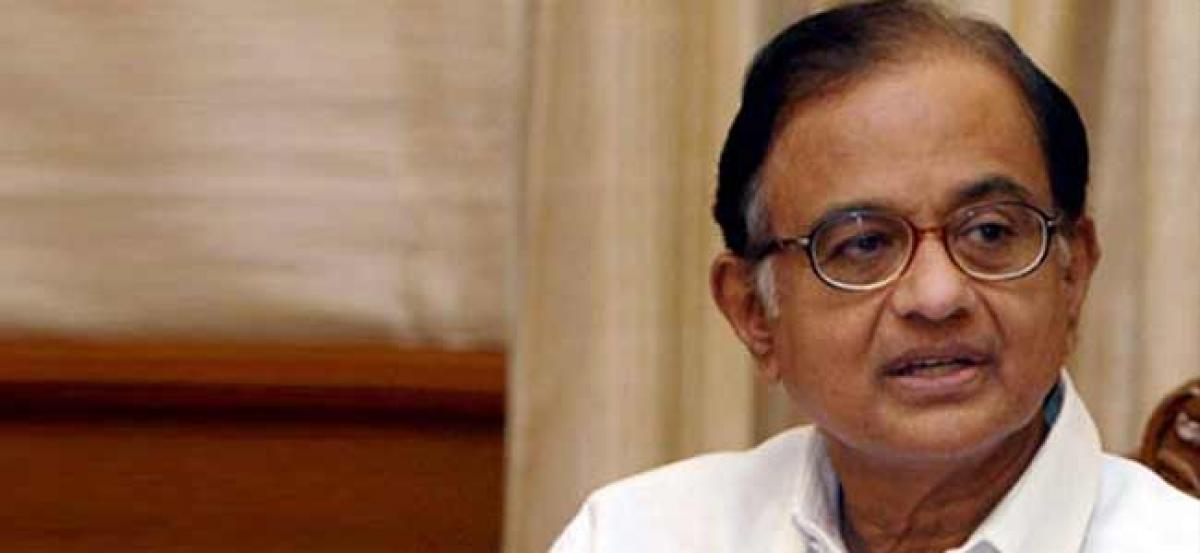 Highlights
Continuing his tirade against Prime Minister Narendra Modi Government over the Rafale deal, former Union Finance Minister and senior Congress leader P Chidambaram on Monday said that he felt pity that the Centre refused to order an inquiry into the alleged highprofile Defence scam
New Delhi: Continuing his tirade against Prime Minister Narendra Modi Government over the Rafale deal, former Union Finance Minister and senior Congress leader P. Chidambaram on Monday said that he felt pity that the Centre refused to order an inquiry into the alleged high-profile Defence scam.
Taking to Twitter, Chidambaram wrote, '' 'Truth cannot have two versions' says FM. Absolutely correct. Since, according to FM, there are two versions, what is the best way to find out which version is 'true'? Either (1) order an inquiry or (2) toss a coin. I suppose the FM would prefer to toss a coin (preferably with 'head' on both sides)! It is a pity that the government does not see the inexorable flow of events and refuses to order an inquiry. Who knows what will happen in 6 months or 12 months?"
Chidambaram's statement came after Union Finance Minister Arun Jaitley discredited former French president Francois Hollande's statement that the Indian Government played a role in finalising Reliance Defence as Dassault Aviation's Offset partner. "Truth cannot have two versions," said Jaitley on Sunday citing Hollande's claim.
The deal was signed between France and India in 2016 under the National Democratic Alliance (NDA) government to purchase 36 fighter jets at a cost of around Rs. 58,000 crore. The Congress party has been alleging discrepancies in the deal saying that the United Progressive Alliance (UPA) had finalised the price of each aircraft at Rs. 526 crore in 2012.
Initially, the UPA government had planned to buy 18 off-the-shelf jets from France, with 108 others to be assembled in the country by the state-run aerospace and Defence company Hindustan Aeronautics Limited (HAL). However, the BJP-led government scrapped the UPA's plan in 2015 and announced that it would buy Rafale jets from France's Dassault Aviation.