MGP defends Parrikar working from hospital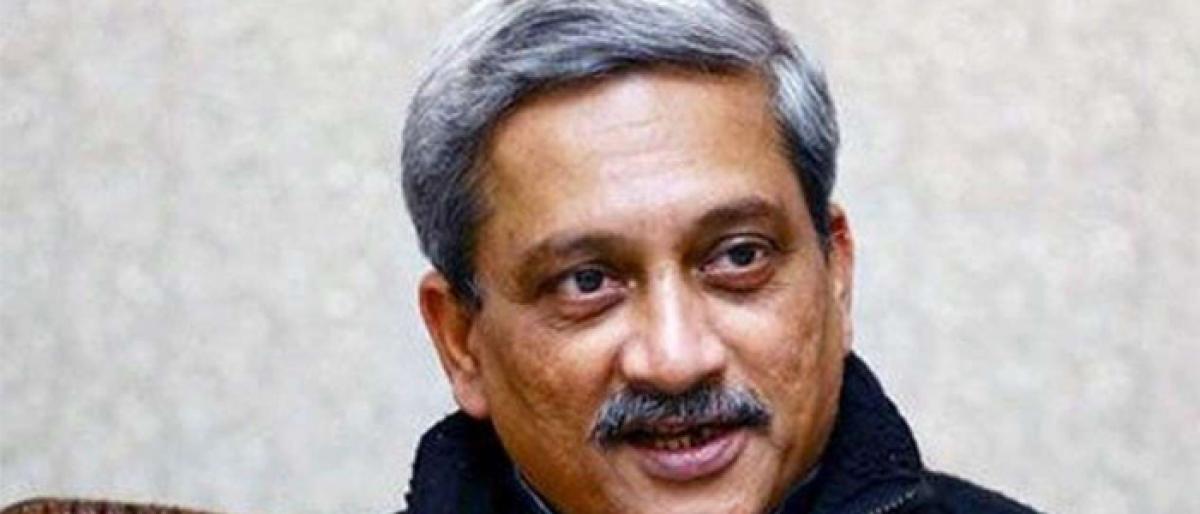 Highlights
On a day ailing Manohar Parrikar effected a Cabinet reshuffle from a AIIMS in Delhi, where he is undergoing treatment, the Maharashtrawadi Gomantak Party MGP, a constituent of the BJP led coalition government in Goa, has defended the Chief Minister working from hospital
Panaji: On a day ailing Manohar Parrikar effected a Cabinet reshuffle from a AIIMS in Delhi, where he is undergoing treatment, the Maharashtrawadi Gomantak Party (MGP), a constituent of the BJP-led coalition government in Goa, has defended the Chief Minister working from hospital.
Senior MGP leader and PWD Minister Sudin Dhavalikar cited the example of late Tamil Nadu Chief Minister J Jayalalithaa and hailed Parrikar for "sorting out things in State governance".
Parrikar (62), who is not keeping good health for quite some time, is currently admitted in the All India Institute of Medical Sciences (AIIMS) in New Delhi because of a pancreatic ailment.
"Healthwise, Jayalalithaa too was not well for one-and-half year but no one spoke about it," Dhavalikar said referring to the Congress' objections to Parrikar's absence from office.
Parrikar carried out a minor Cabinet reshuffle on Monday, dropping two ailing ministers and inducting two new faces in the state where the political situation has been a matter of much speculation recently.

The Opposition Congress has been claiming that all is not well in the BJP-led coalition government and has demanded a vote of confidence in the Assembly.
Effecting the second reshuffle in his 18-month-old Cabinet, Parrikar dropped BJP Ministers Francis D'Souza and Pandurang Madkaikar and inducted party MLAs Nilesh Cabral and Milind Naik.
"We (the allies of the BJP) gave a permanent solution to the political situation in Goa by electing Manohar Parrikar as the Chief Minister," Dhavalikar told reporters on the sidelines of the swearing-in ceremony of Cabral and Naik.
Referring to the Cabinet reshuffle, the PWD Minister said the CM was sorting out things in state governance step by step while the Opposition parties are simply raising the issue of his health.
"First he has inducted two ministers today, next will be distribution of portfolios which are with the CM," he said.
Prolonged absence of ailing Parrikar from office had prompted the Congress to raise the demand of imposition of President's rule in the coastal state.
However, BJP president Amit Shah Sunday put to rest speculation about continuance of Parrikar, saying the latter would remain in his post.
Goa is being ruled by the BJP with the support of the Goa Forward Party (GFP), the MGP, the Nationalist Congress Party (NCP) and Independent MLAs.
The BJP has 14 seats in the 40-member Assembly, the GFP and the MGP have three each and the NCP has one.
There are also three Independent legislators. Parrikar had returned from the US in the first week of September and days later, he was admitted to a hospital at Candolim in north Goa.
Earlier this year, he had undergone a three-month-long treatment in the US. He was admitted to the AIIMS on September 15.