Officials negligence leads to frothing of Bellandur lake yet again, residents furious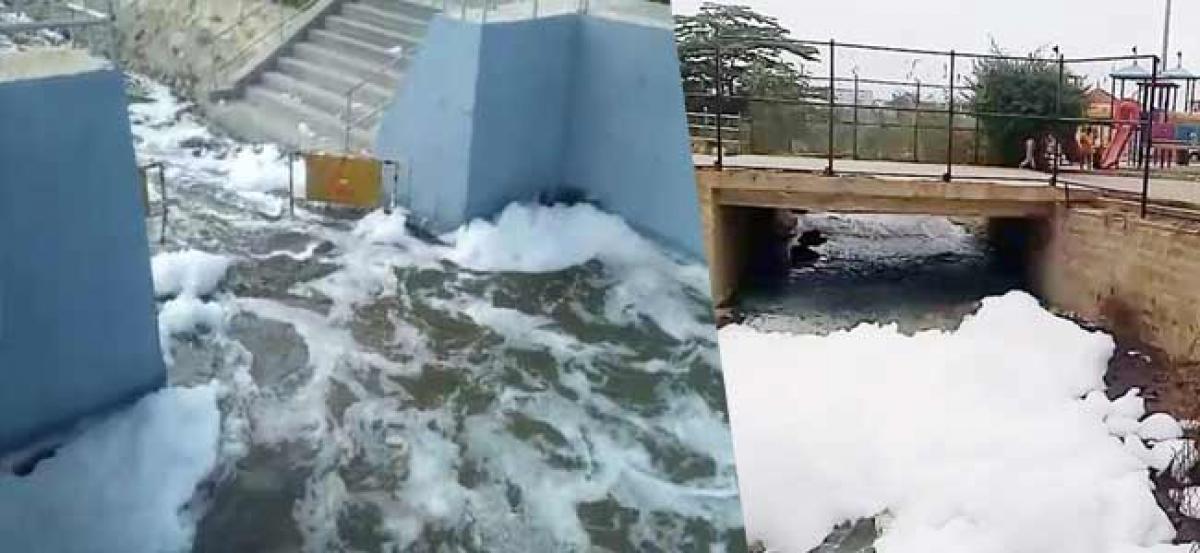 Highlights
Following the rains that lashed out on Monday, residents and passersby near the Bellandur and Varthur Lakes had to witness the toxic and smelly froth emerging from the lakes yet again This time the foams rose to 10ft through the mesh and onto the roads
BANGALORE: Following the rains that lashed out on Monday, residents and passersby near the Bellandur and Varthur Lakes had to witness the toxic and smelly froth emerging from the lakes yet again. This time the foams rose to 10ft through the mesh and onto the roads.
This is a never-ending tribulation for the passersby, and even more so for the residents of the area. Many appeals have been made to the local authorities but in vain. The residents have had to deal with the toxicity emerging through the lakes since years. A furious resident of Bellandur Rising comments that the lakes become a point of discussion only when there's a fire or froth coming onto the street. They are frustrated with the fact that they live with the possible susceptibility to skin diseases, contamination of groundwater and more obviously, the foul smell.
Sadly, none of the officials or engineers in BWSSB have any clarity on the progress of the Sewage Treatment Plant construction work. The issue has being spurring up due to the fact that plants were not constructed at the time of cleaning up the Agara and Iblur lakes, leading to diversion of sewage to the Bellandur lake.