Deputy Chief Minister G Parameshwara to public : "Why are you jealous of my zero- traffic privilege?"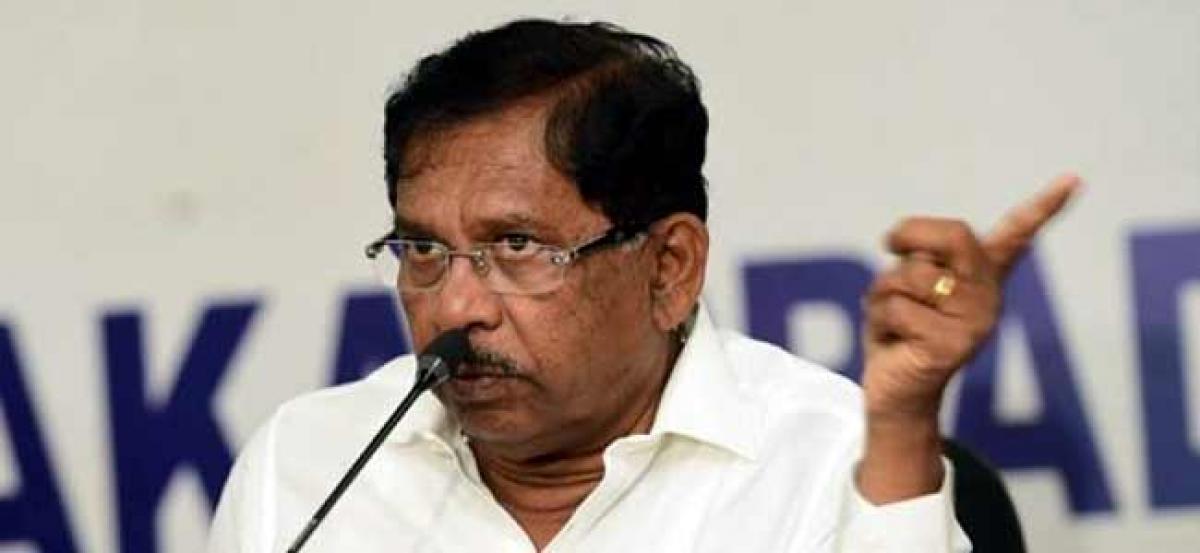 Highlights
Traffic is always halted on congested roads and commuters suffer whenever Deputy Chief Minister G Parameshwara sets out to travel
BENGALURU: Traffic is always halted on congested roads and commuters suffer whenever Deputy Chief Minister G Parameshwara sets out to travel.
The Home Minister drew criticism from motorists after traffic was stopped near the busy Hebbal flyover on Tuesday for his convoy to move to the airport. The Deputy CM took the zero-traffic privilege, which allows convoys of the Chief Minister and Home Minister to pass through roads rapidly as the movement of other vehicles is temporarily halted. However, Parameshwara's predecessor R Ramalinga Reddy had declined such an advantage.
A private company employee who was stopped to let Parameshwara's convoy pass, said: "Thanks to rain, we could barely commute on city roads.
On top of that, traffic was suddenly halted because of the deputy CM's presence. What about us commuters?"
Parameshwara tweeted: "I feel sorry for the masses suffering from zero traffic. There are various programmes that need to be attended in a day and it is important to be punctual. The governor, chief minister, and home minister have been given a zero-traffic system." When reporters pointed out that his zero-traffic privilege was affecting ordinary motorists, Parameshwara retorted: "It is my decision. Why are you jealous of it?" ("Nimmagenu hotte uri naa (are you jealous of it)?") he asked media persons, on the sidelines of a BBMP programme on Wednesday. Parameshwara's convoy taking over Hebbal flyover has revived questions about special privileges extended to VIPs, especially while travelling in a gridlocked city.