Congress leader Shashi Tharoor slammed by BJP, says Congress speaking Pakistan's language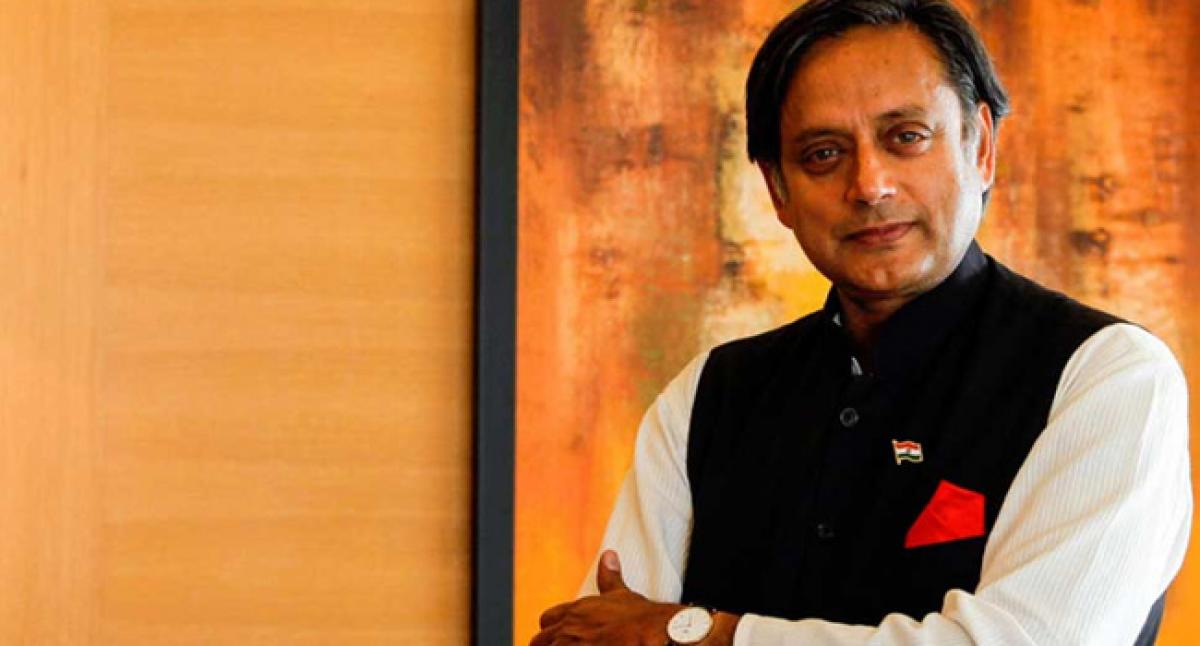 Highlights
On Monday BJP alleged that Congress was criticising the country in its passion to oppose the government and spoke the language of Pakistan
NEW DELHI: On Monday BJP alleged that Congress was criticising the country in its passion to oppose the government and spoke the language of Pakistan.Party spokesperson Sudhanshu Trivedi scourged out at Congress leader Shashi Tharoor for criticising Sushma Swaraj's statement in the UN General Assembly and said this was the first time in the history of free India when a political party had made such remarks about the Foreign Minister's statement. Swaraj had named and shamed Pakistan at the UNGA.
The BJP leader cited Lashkar-e-Taiba founder Hafiz Saeed's alleged praise of the then home minister Sushil Kumar Shinde for his pick of the term "Hindu terror" in 2013 and of another Congress leader Digvijay Singh after he allegedly linked the RSS to the Mumbai terror attacks in 2008.
However, Tharoor expressed disappointment at Swaraj's speech and said her comments against Pakistan were only aimed at pleasing BJP voters in India. "Congress's stand on various issues appear similar to that of Pakistan in intent, language and style," Trivedi said.
"There has been an established practice that political parties rise over ideology and maintain unanimity on international issues. However, Congress has defied the practice for which the party and its president Rahul Gandhi should apologise to the nation," Trivedi said.
"India's position is not of a political party when it comes to taking a stand at the United Nations. Pakistan has always opposed us there. For the first time, a senior Congress leader is also criticising," he added.
Trivedi recalled that Tharoor had pre-owned the term "Hindu Pakistan" to attack BJP some time ago.
Trivedi recollected that Atal Bihari Vajpayee had put up a strong defence at the UN of the then Indian government headed by P V Narasimha Rao, while Narendra Modi as Gujarat CM had flinged then Pakistani PM Nawaz Sharif for his strike at his Indian counterpart Manmohan Singh.
Trivedi claimed Congress had barred three functionaries from the party's unit in Madhya Pradesh because of their chants commending Lord Shiva, and alleged that it had exposed the "true colours"of Rahul, who claimed to be a Shiva follower and visited Mansarovar recently.