Time ripe to reform medical education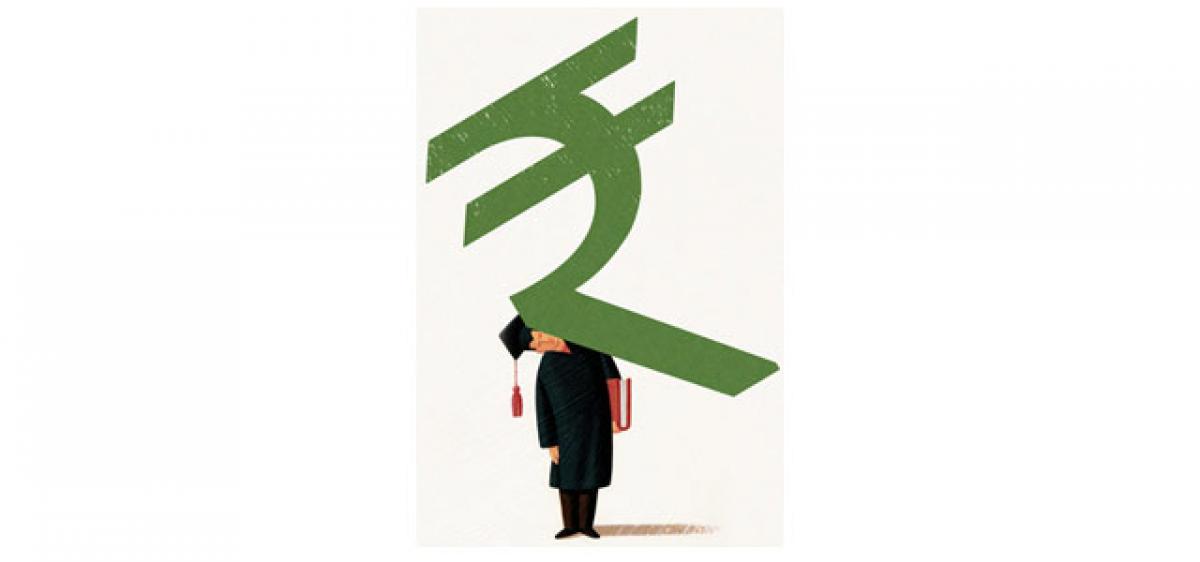 Highlights
India is ailing, when it comes to its health sector. On a very conservative estimate the country is short of 35 lakh-odd doctors across the country. Thus, while it is aspiring to gain status as a developed nation, it is imperative that health should be accorded top priority. The big question then is whether the National Medical Commission Bill 2016, which proposes to revamp the Medical Council of
India is ailing, when it comes to its health sector. On a very conservative estimate the country is short of 35 lakh-odd doctors across the country. Thus, while it is aspiring to gain status as a developed nation, it is imperative that health should be accorded top priority. The big question then is whether the National Medical Commission Bill 2016, which proposes to revamp the Medical Council of India (MCI), will finally be brought this Parliament session.
Recall that last year, the Supreme Court curbed the powers of private medical colleges in admission matters to MBBS and BDS exams. It stated that the admission process would be in a centralised manner conducted by the state governments concerned even as the Association of Private Medical & Dental Colleges (APDMC) opposed the move.
The apex court's direction is well meaning to ensure that educational institutions cannot manipulate the selection process, thereby curbing money power transactions. As per available data, there are 11 lakh students chasing 55,000 seats in medical colleges.
The orders of the court, though belated, would go a long way in ensuring that only the meritorious students get admission and the people good medical help. One estimate is that private colleges would ask for anything between Rs 60 and Rs 80 lakh for admission. The huge sum demanded obviously made it possible for only the rich to ensure admission for their wards.
The National Medical Commission Bill 2016, proposes to revamp the Medical Council of India by replacing the Indian Medical Council Act 1956. Based on the recommendations of Niti Aayog and an expert committee appointed by the Prime Minister last year, the bill proposes to establish National Medical Commission in place of MCI as the premier regulator of medical education.
This action is critical and much-needed as it no secret that medical education was mismanaged by the MCI, having allowed an admission system based on illegal capitation fees, apart from creating shortage of doctors and devalued merit and ethics. In this connection, the proposed bill is expected to revamp the admission process and take care of related problems.
Fortunately, a beginning has been made. The government has already introduced the National Eligibility-cum-Entrance Test for both under graduate and post graduate medical and dental admissions. The draft bill proposes to regulate under graduate courses, post graduate, accreditation, and assessment board and a board for registration of medical colleges and monitoring ethics in the profession.
It is expected that the regulators would monitor how well a college performs in student learning.
It is understood that a considerable number of seats would be on full scholarship for poor and meritorious students... Regarding monitoring ethics, it needs to be pointed out that there are reports from across the country that, at the behest of nursing homes run for purely profit motive, the doctors fall a prey to high salaries and are thus forced to carry out unethical work.
Note should be made that the number of PG seats are very low – in the ratio of 1:30 or even more – and, in an age of specialisation, urgent steps need to be taken to increase these by at least a thousand in the coming years. However, an influential section of doctors who virtually mint money do not want the number of post graduate seats to increase and keep the demand at high ebb. As specialists are needed across the country, the monopoly of this section must be stopped. At the same time, there are reasons to believe that passing the draft bill may not be easy.
However, some measures need to be taken where para-medical staff – trained through short-term medical course – could be trained for working in the villages. Sociologists and developmental experts believe that para-medics strength is vital in rural -- and even semi-urban areas – as the increase in seats for doctors alone would not match the requirement, more so keeping in view the growth in population.
The incidence of diseases have increased at a fast rate in the rural areas, not just due to lack of medical infrastructure but also due to lack of doctors. A proper action plan to develop medical education would obviously ensure better health facilities in the country. Law makers must note--a stitch in time saves nine.
By: Dr Oishee Mukherjee (INFA)
Subscribed Failed...
Subscribed Successfully...