Compliance dilemmas in Indian environmental policy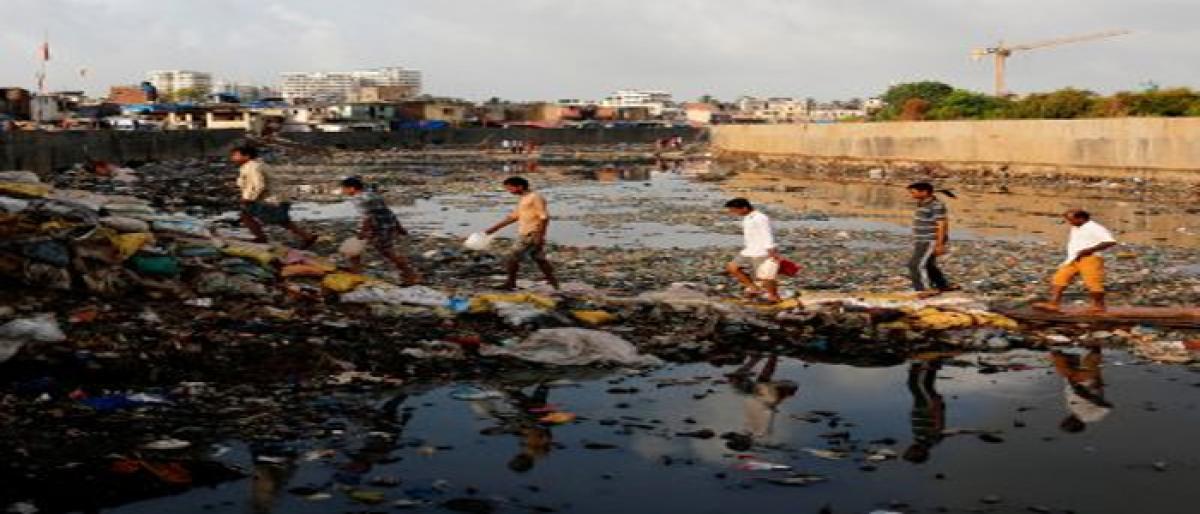 Highlights
India may be among the top economic performers of the world today but its impressive economic growth conceals the countrys deteriorating environmental health Indias Environmental Performance Index rank is 177 out of 180 nations far below that of other emerging countries like Brazil and China
India may be among the top economic performers of the world today but its impressive economic growth conceals the country's deteriorating environmental health. India's Environmental Performance Index rank is 177 out of 180 nations — far below that of other emerging countries like Brazil and China.
The environmental challenges confronting India are diverse. They range from severe deficiency in environmental amenities like clean water and sanitation that are required for basic human existence, to pollution from the hazardous wastes generated by a modern consumer society.
India's environmental problems are well-recognised by the government, which is implementing a wide range of regulations and policies on natural resource conservation, ambient environmental quality and pollution control. The government launched a new initiative in 2014, the Clean India Mission, with the objective to ensure that the entire population has access to adequate sanitation and clean cooking fuel by 2019.
Similarly, the problem of toxic waste is being addressed through legislation. These include a ban on the manufacture and import of toxic substances under the Regulation of Persistent Organic Pollutants Rules 2018, and a 2016 revision of the norms on the handling and disposal of toxic wastes under the Hazardous and Other Wastes (Management and Transboundary Movement) Rules 2008. The introduction of many new environmental laws in India has followed the ratification of multilateral environmental agreements, which are having a proven role in enhancing the country's environmental institutional capacity.
India's initiatives to strengthen its environmental policy and legislative capacity run on parallel tracks: one geared towards global environmental challenges and the other focussed on local pollution problems. For instance, the onus to abate global climate change was felt by the Indian government in the run-up to the post-Kyoto multilateral negotiations, as the potential growth of India's emerging economy is expected to spur carbon emissions.
In 2008, India put together a National Action Plan on Climate Change that paved the way for targeted programs to minimise carbon emissions and improve energy efficiency. India's Ministry of Environment and Forests was renamed the Ministry of Environment, Forests and Climate Change in 2014 to signal that climate change is a national priority. Legislation to address local pollution problems was laid down much earlier, beginning more than four decades ago, with the scope and standards of these laws being revised periodically.
Yet greater environmental legislative capacity is not improving India's environmental performance. Polluted air, water and land are perpetuating crises in urban and rural areas across the country. The deterioration of ambient environmental quality stems primarily from increasing particulate pollution, unsanitary solid waste disposal, the release of untreated liquid waste and sewage into rivers, and the excessive use of chemical fertilisers and pesticides. India's pollution problems are further accentuated by the composition of the waste stream, which is shifting towards a greater proportion of non-biodegradable hazardous wastes like plastic and electronic waste.
The poor ambient environmental quality is largely due to the serious shortfall in waste collection and treatment capacities in India.
Only 75–80 per cent of municipal solid waste is collected, of which barely 22–28 per cent is processed and treated. The existing capacity of sewage treatment plants of 23,277 million litres per day is grossly inadequate when compared to actual sewage generated of 61,948 million litres per day. Untreated liquid wastes flow freely into freshwater bodies across the country.
The number of polluted rivers in India more than doubled during 2008–15 due to the indiscriminate discharge of raw sewage and industrial waste into rivers. The deterioration of water quality has been so severe as to make these river waters unfit for any use. There are signs of an acute water crisis, with contamination increasingly evident in surface water and groundwater. Considering that half of India's morbidity is water-related, water-contamination imposes a high cost on the economy.
Apart from the deficient capacity of India's waste treatment and disposal systems, the institutional capacity to monitor and enforce policies is poor and the violation of environmental standards is rampant. In August 2018, the State Minister of Environment acknowledged that hundreds of industries are violating environmental norms. The Ministry now plans to conduct surprise inspections and to begin online monitoring of the emissions of highly polluting large and medium industrial units. Though this is a belated measure, ensuring the continuous compliance of polluting industrial units is the first step towards a cleaner environment in India.
The poor environmental quality in India is not in the least due to a lack of regulations, as an extensive body of environmental legislation has already been built that sets standards for ambient quality, as well as limits on emissions and liquid waste disposal. The robust growth of environmental norms will continue without doubt, but whether these norms will be able to encourage compliance is the main concern and challenge.
With greater economic growth and consumption, waste generation in India is escalating exponentially. The government must make greater efforts to implement the rules that are already in place, enhance national waste treatment and disposal capacities, and aggressively target the compliance of existing environmental regulations.
(Aparna Sawhney is a Professor at the Centre for International Trade and Development at the School of International Studies of Jawaharlal Nehru University)
Courtesy:www.eastasiaforum.org