Kohli, Shastri to come under the scanner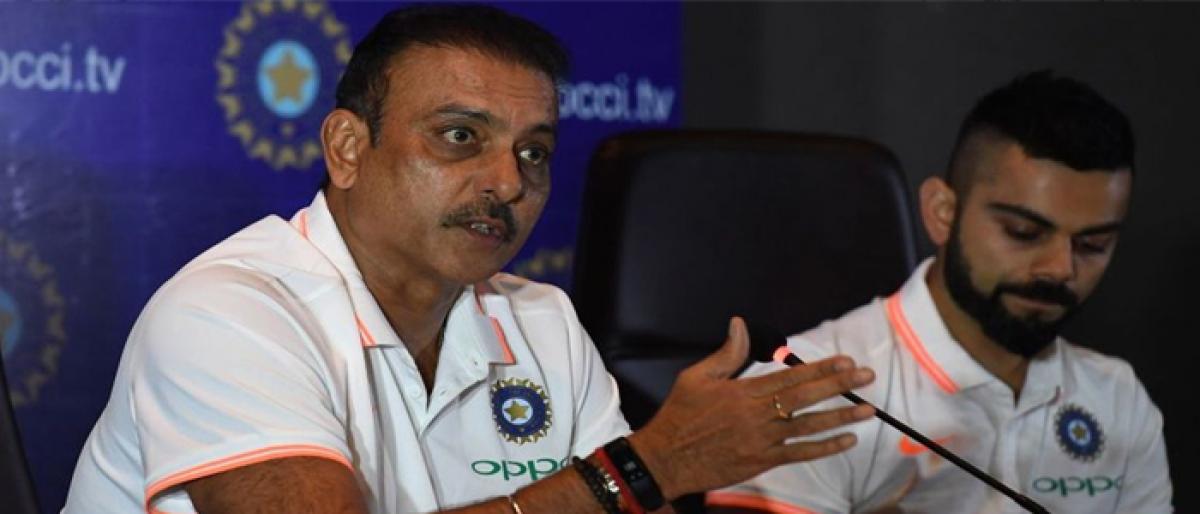 Highlights
The Board of Control for Cricket in India BCCI is likely to pose a few questions to chief coach Ravi Shastri and captain Virat Kohli depending on how the third Test against England pans out after being left disappointed by the teams meek surrender in the first two games
​New Delhi: The Board of Control for Cricket in India (BCCI) is likely to pose a few questions to chief coach Ravi Shastri and captain Virat Kohli depending on how the third Test against England pans out after being left disappointed by the team's meek surrender in the first two games.
The team for the fourth and fifth Test would be picked after the third game, starting in Nottingham on Saturday, the result of which would decide the Board's course of action after a disastrous performance left Virat Kohli and Co 0-2 down.
"The Indian team can't complain that they were not given enough time to prepare. When we lost the South Africa series, the players spoke about tight scheduling and lack of practice games. It was after speaking to them that we decided that white ball matches will be held before the Tests," a senior BCCI official told PTI on conditions of anonymity. The question doing the rounds in the BCCI corridors is why the Shastri-Kohli duo has been given a carte blanche in team management.
"We arranged white ball matches first. It was on the senior team's insistence that we send the India 'A' team during the same time starting the concept of 'Shadow Tour'. Two senior India players (M Vijay and Ajinkya Rahane) were accommodated for A team games. Whatever they wanted, they were provided. Now if results don't come, the Board is well within its rights to ask questions," the official added.
In fact, there is a possibility that if India lose the series, the Shastri-Kohli duo may not enjoy unlimited powers as it has been the case till now. "Don't forget under Shastri and current support staff, we have lost major Test series in Australia (0-2 in 2014-15), South Africa (1-2 in 2017-18). Now we are in dire straits in England. "If you remember, BCCI removed Duncan Fletcher's assistants Joe Dawes (bowling coach) and Trevor Penny (fielding coach) after India lost the Test series 1-3 in England. Shastri became the Director along with Sanjay Bangar, R Sridhar and Bharat Arun joining the support staff before the ODI series," the official recalled.
A source in the BCCI said batting coach Sanjay Bangar and fielding coach R Sridhar's performance is also being evaluated. Since Sridhar took over, the Indian slip fielders have dropped 50 catches with former Australian captain Ian Chappell also questioning the technique. In case of Bangar, his biggest challenge was to get the players ready for tough away tours but even after four years, it is evident that he has not been able to provide a solution to their woes.