Debarun, Shahan shine in National Karting Championship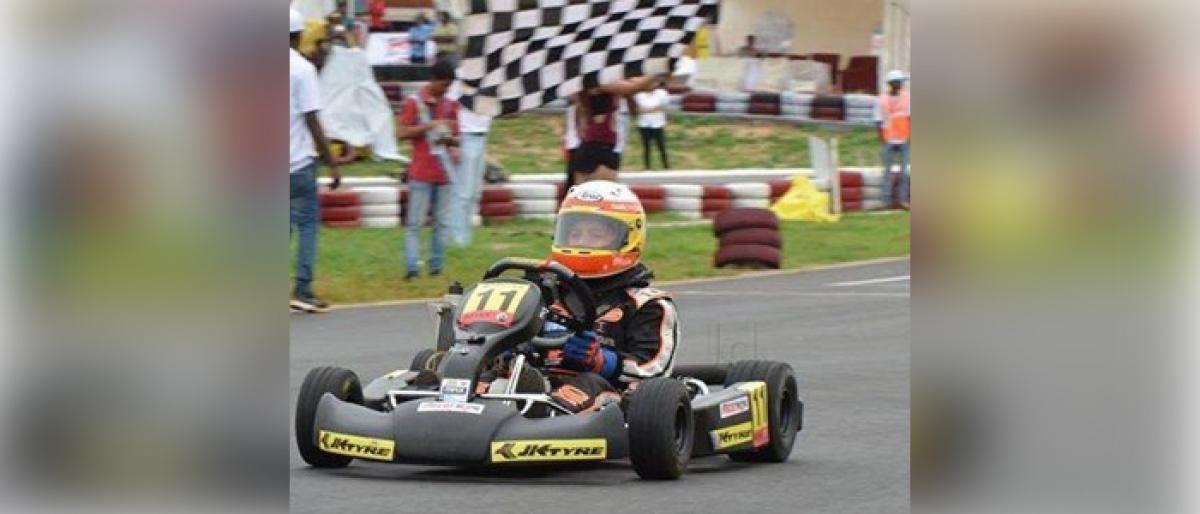 Highlights
Debarun Banerjee, Shahan Ali Mohsin and Ishaan Madesh took the top honours in the opening round of the National Karting Championship 2018 being held at the Chicane Circuit here
Hyderabad: Debarun Banerjee, Shahan Ali Mohsin and Ishaan Madesh took the top honours in the opening round of the National Karting Championship 2018 being held at the Chicane Circuit here.
Top carters from different parts of the country took part as the curtain went up on the new season, promising intense and close battles going forward.
In the Senior Max category, after neck-and-neck races, Debarun Banerjee proved to be the king, winning each of the races over Saturday and Sunday.
Debutant Shahan Ali Mohsin finished second while Danesh Vakharia claimed the third spot after a brilliant run in the final race.
Shahan Ali made it a grand beginning in the Junior Max, winning every session with ease. K. Suriya Varthan and Aditya Swaminathan took the second and third places in this category, making it a 1-2-3 for Team MSPORT.
In the Micro Max category, Ishaan and Rohaan Madesh were locked in an exciting clash. Eventually, it proved to be Ishaan's weekend as he walked away with the firs round.
Rohaan had to settle for the third place while Saathvik Raju grabbed the third place. All three youngsters were from Team Peregrine Racing.