Golconda, Khairtabad win U-14 kabaddi titles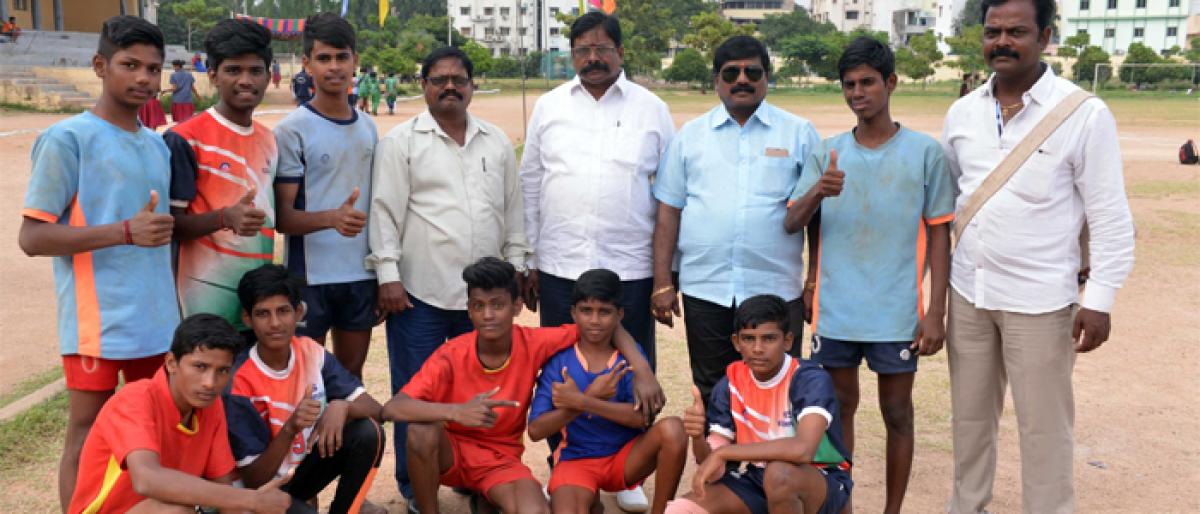 Highlights
Nampally won the Under17 boys khokho honours while the kabaddi Under14 titles were clinched by Golconda boys and Khairtabad girls in the fourth SGF interschool district khokho and kabaddi tournamentcumselections at GCPE ground in Domalguda
​Hyderabad: Nampally won the Under-17 boys kho-kho honours while the kabaddi Under-14 titles were clinched by Golconda boys and Khairtabad girls in the fourth SGF inter-school district kho-kho and kabaddi tournament-cum-selections at GCPE ground in Domalguda.
In the U-17 kho-kho boys semifinals, Khairtabad defeated Himayatnagar 5-3 and Nampally whipped Saidabad 6-2.
Results: Kho Kho: Under-17 Boys-Final: Nampally bt Khairtabad 08–05; Semifinals: Nampally bt Saidabad 06–02; Khairtabad bt Himayatnagar 05–03;
Kabaddi: Under-14: Boys: Final: Golconda bt Marredpally Mandal 41-9; Semifinals: Marredpally bt Khairtabad 15-11; Golconda bt Nampally 31-17;
Girls: Final: Khairtabad bt Secunderabad 26-14; Semifinals: Khairtabad bt Marredpally15-9, Secunderabad bt Nampally 19-17.