Batsmen play a different game when it comes to rules : Psychologist Steve Bull explains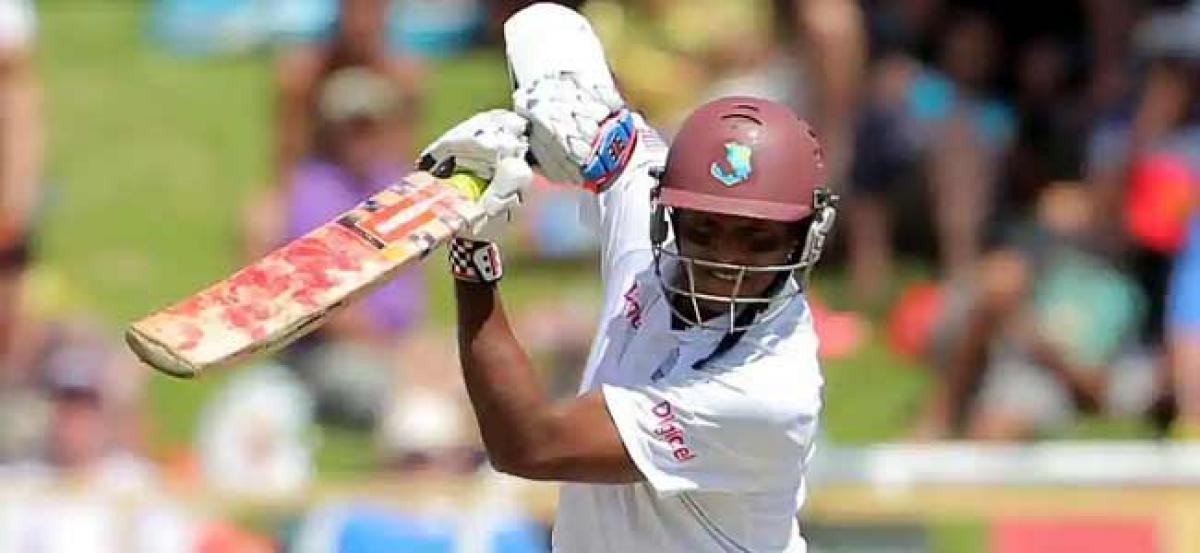 Highlights
Most sports people are at the advantage of redeeming their mistakes immediately For example, Andy Murray surrendered a 400 lead as he served for his first Wimbledon title in 2013 before eventually overcoming Novak Djokovic
Most sports people are at the advantage of redeeming their mistakes immediately. For example, Andy Murray surrendered a 40-0 lead as he served for his first Wimbledon title in 2013 before eventually overcoming Novak Djokovic. Sergio Aguero squandered two good goals, scoring chances against QPR before stealing the Premier League title in stoppage time for Manchester City in 2012.
However, nobody really remembers that, nor is it relevant today!
Another notable moment was when Andrew Flintoff dismissed Ricky Ponting with the seventh ball of his 'Greatest Over' in the second Ashes Test of 2005. There weren't many in the feverish Edgbaston crowd ruing the earlier no ball that had forced him to run in again.
If Murray, Aguero, Flintoff or countless others were batsmen playing the gentleman's sport of cricket, just one faulty piece of footwork, lapse in concentration or slight misjudgement could have been the cardinal sin that they may never have had the chance to atone.
Which is why, according to Steve Bull, England men's team psychologist between 1997 and 2014, batting as a sporting discipline is "as close to unique as you can get".
Bull formed part of the backroom team for the famous Ashes victories in 2005 and 2010/11, but was also present for lows such as the 5-0 reversal Down Under in 2006/07. He is well versed with intricacies of cricket, having witnessed first-hand the effect that they can have on world-class players.
"A slight error of technique and you are out," says Bull. "One mistake. The margin is so ridiculously small, and the consequences of a mistake are so huge. The knock-on effect is that after two or three low scores, the rest of the mechanisms kick in and the confidence starts to go. It can take you into the abyss."
Shiv Chanderpaul, the West Indies legend at international level knows this extremely well since he plays a format that is most prone to get exposed brutally and scrutiny is at its peak.
Chanderpaul is the fifth-most capped player in Test-match history, scoring 11,867 runs over 164 Tests at an average of 51.37, putting him eighth on the list of all-time top run scorers.
Yet he was still a victim of the same scrutiny. "He's perfectly spot on there," says Chanderpaul, when asked whether he agrees with Bull. "These days bowlers study you more – it's not that easy. Bowlers can tell when you're struggling. In difficult conditions, you might be able to leave a few, but one or two you might nick off. It depends how long you're able to stay out there, if you can get lucky and miss those balls."
Luck is an element of the game that a regular observer can struggle to compute: it is intangible and incompatible with the narrative of failure that comes to define cricket teams.
As Bull explains, a batsman can do "everything absolutely right" and still end up back in the hutch, an arbitrary feature of the game that can dictate the trajectory of a player's career.
"There are many walks of life where, if you take control, if you're confident, resilient and conscientious, it will take you far," he says. "In cricket, you can get that piece of bad luck, and that hard work comes to nothing. Conversely, if you're in bad form and get dropped at second slip, then things go your way and you score a hundred: bingo. If that catch had gone to hand, that's another failure."
Cashing in when things are going your way was perhaps the key to Chanderpaul's exceptional longevity. "I would always go out and play a bit harder if my place wasn't on the line," he says. "I would just fight as hard as I could, try and bat as much as I could. You don't want to be in that situation when you're being put under pressure. You feel a little more relaxed, but you dig in."
Chanderpaul's record meant that his place in the team was rarely at risk, though not everybody was convinced at first. His unusual technique – standing square-on to the bowler before shuffling into a sideways position as the ball is delivered – was long treated with suspicion and, in theory, gave bowlers a better chance of dismissing him.
"There wasn't a coach telling me what I have to do, or where I have to be," he says. "But you still have to remember the basics – eventually getting into a side-on position. Remember these things, and go out there and try and use them to help you through whatever period you have to go through."
The challenge is for batsmen who don't have the statistics of a distinguished career to back them up to show the same mental strength, yet. "You can't have a situation where your confidence is dictated by how many runs you've scored," says Bull. "That's not a good state of affairs. That means that if you're scoring well, you're confident, and if you're not, you're not. Better players are resilient and tough players. They say: 'I'm taking control of this. I'm going to feel confident. I'm feeling good in the nets, hitting the ball well, moving my feet.' That's good psychology. If you are more of a worrier, very negative and very analytical, it can take you deeper into trouble."
That is why Bull encourages several of his clients just to relax – "it's a cliché, but sometimes the best thing you can do is take a break and switch off" – by going out for a drink or a day out.
"It is very much player-dependant. There were some players who liked structured thought and process-oriented strategy to get ready. With other players, the best they could do was to forget it.
"It takes you to a sports psychologists' favourite maxim: control the controllables.
"When a player is worrying about whether they are going to get picked or not, they have no control. You've got to come to the next session completely refreshed and start again."
Chanderpaul managed to combine that approach with avoiding the desire to step away from the game when unhappy with his form.
"If I was struggling, I would be in the nets, hitting some balls," he says. "If I don't feel good about it, I'll do the work until I start feeling good.
"If I feel OK, I'll ease off, take a breath, and not stress about it."
That last point, according to Bull, is the key.
"Don't let that voice in your head take over. Every day: start afresh, control the controllables, here we go."