Dean Ambrose Reportedly Leaving WWE in April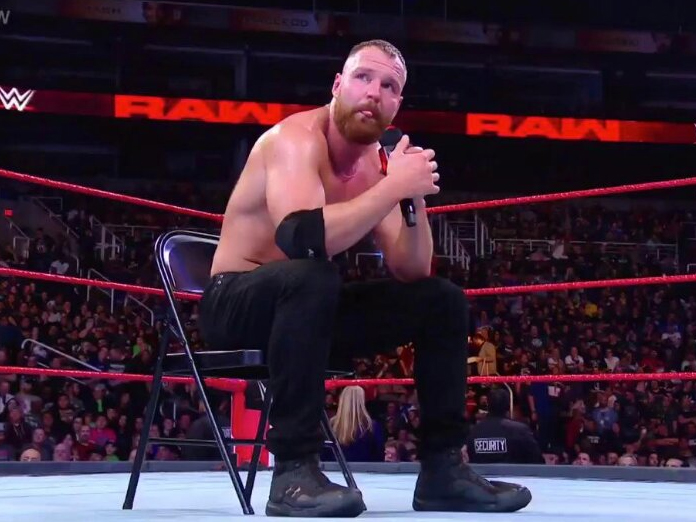 Highlights
There seems to be a lot more rumors of WWE Superstars leaving the promotion after WrestleMania in April, and the latest wrestler allegedly headed out the door is Dean Ambrose
There seems to be a lot more rumors of WWE Superstars leaving the promotion after WrestleMania in April, and the latest wrestler allegedly headed out the door is Dean Ambrose.
According to Wade Keller of PWTorch, Ambrose has given his notice to management and to Vince McMahon, personally, over the weekend that he will not re-sign with the company when his contract expires in April.
The former WWE Champion was offered a new contract and a raise weeks ago but reportedly turned it down.
Dean Ambrose after his loss to Seth Rollins on Monday Night RAW.
PWTorch's sources also claim that Ambrose has been frustrated with the direction of his character for a long time, and that this isn't a ploy by Dean to get more money out of the WWE. A colleague of Ambrose told PWTorch that Dean is "hard to read, but hates hokey shit," regarding what his character does.
Ambrose suffered a triceps injury in December 2017 and underwent surgery that would shelve him for months. The Lunatic Fringe wouldn't appear on WWE television again until the August 13 episode of Monday Night RAW where he helped Seth Rollins take on Dolph Ziggler and Drew McIntyre.
On October 22, Ambrose would turn heel on Seth Rollins after winning the RAW Tag Team Championships. This was also the same night that fellow SHIELD member, Roman Reigns vacated the Universal Championship to continue his battle with leukemia.
Since his heel turn, Ambrose's character has lacked a clear direction on Monday Night RAW. Even after capturing the Intercontinental Championship from Rollins, Ambrose hasn't clicked with the fans. Their title match at the TLC pay-per-view in December was much-maligned, causing Rollins to apologize to the WWE Universe on the following episode of Monday Night RAW.
Ambrose isn't the only WWE Superstar to reportedly be leaving in April. Current RAW Women's Champion Ronda Rousey is allegedly contemplating leaving the company after her WrestleMania 35 match to start a family. WWE came out after the report stating that Rousey is under contract until April 2021, so if Ronda does want to leave it would be temporary.