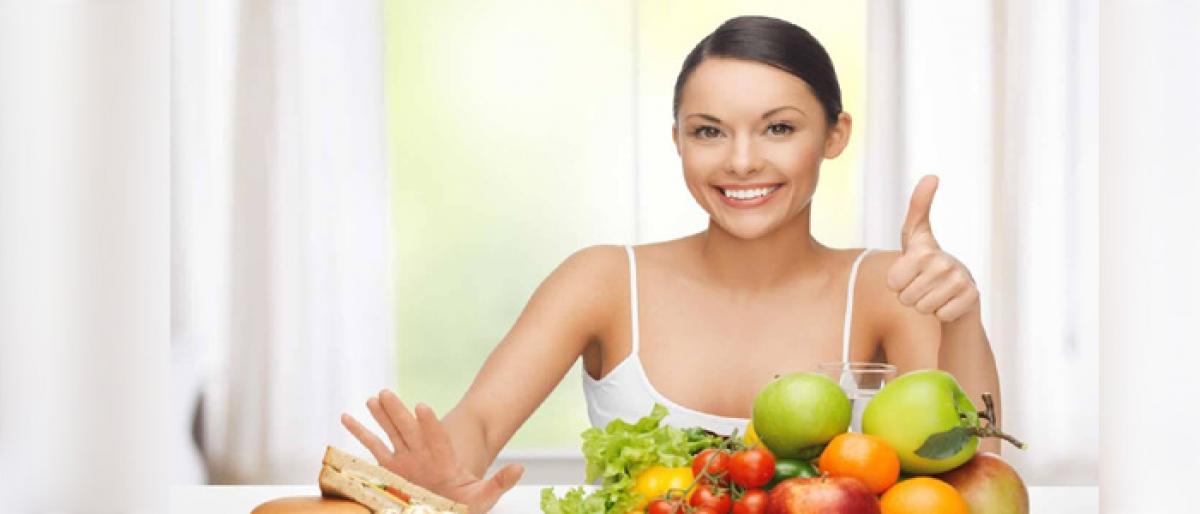 Highlights
Have you ever got the feeling that the weighing scale is lying? How is it possible that you have gained a kilo even though you ate healthy all week?...
Have you ever got the feeling that the weighing scale is lying? How is it possible that you have gained a kilo even though you ate healthy all week? Before you run to call customer care, read ahead because the mistake may just be on your part.
With the number of new products and marketing strategies thrown our way, it is often a possibility to think something is healthy when it is really not. Though the list for deceptive foods is endless, I have conjured a selective few that are most commonly mistaken as healthy.
In a soup
Don't we all just love shortcuts? Who would bother simmering a soup over the stove rather than heating one that came out a can or packet? Think again! This easy to eat option, often given to the sick is quite the opposite of healthy. Besides, preservatives, large amounts of sugar and salt are also added. The minuscule amount of veggies and the various shape pasta does not help either. Just make a pot of soup and store it in your freezer. Trust me it is a much more nutritious option.
Let's get saucy
You can argue that tomato ketchup is a much better option than other heavier condiments like mayonnaise and barbeque sauce. But it's astounding sugar content quashes all doubt that this tomato concoction does not belong on my dinner table. Why not dip your favourite savouries in a homemade salsa instead.
Flavour of the day
A breakfast staple for many often sold as low calorie and with real fruits flowered yoghurt is nothing but a box of sugar and preservatives. I would rather have a bowl of curd, along with a bowl of fruit.
Not the right dressing
Oh! The pride you feel when you go for the salad instead of the pizza. Don't be proud for too long though. That Caesar salad you had was drenched in heavy cream. Oily, creamy and cheesy are words that shouldn't go along with a salad. The thousand island dressing or a lot of salads are drenched with honey. Choose light vinaigrettes or just a dash of lime and herbs to spruce up your salad.
Barred
For all your health freaks who think you are doing yourself a favour by munching on those granola bars are highly mistaken. Many of these cereal foods are high on sugar and preservatives to many nuts grains dry fruits making them caloric bombs. They are often made of healthy ingredients but wrongful combinations. These mixes just end up driving you nuts when you go on the scale. Rather you snack nuts with a few raisins.
If some someone were to offer you a diamond ring, would you take the gold band and return the diamond? Obviously not. So why sip on juice when you can eat the whole fruit? Packaged juices often come with additives. Seasonal fruits are always a better option, however low calorie they promise to be.
Size matters
Bran, being the outer covering of oats, rice and wheat are rich in fibre and omega 3. Its benefits are gradually diluted with the addition of butter, oil and sugar to produces a product that is sure delicious but least of all of all nutritious. Bran muffins bagels or croissants are often of large portion size and with higher sugar content than required.
We don't roll this way
The best Japanese import to come our way isn't exactly my go-to lunch order. Though I do enjoy my sushi, it's often modified with the addition of fried ingredients. The already starch-rich roll is dunked in the excessively salty soy sauce. Instead, opt for rice and sauté veggies.
Subscribed Failed...
Subscribed Successfully...