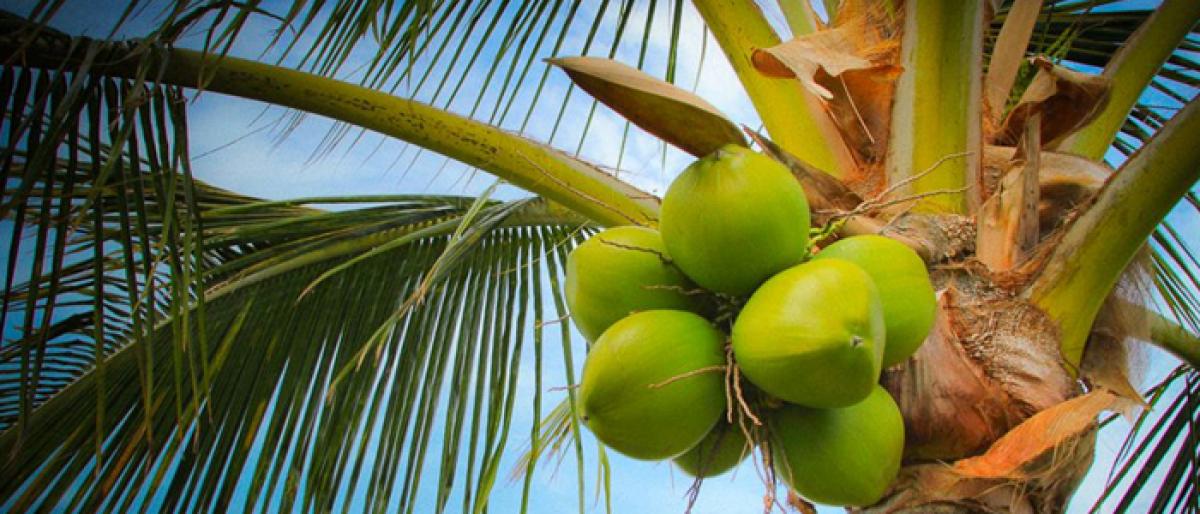 Highlights
It makes me so happy to know that common foods of India are finally being regarded as super foods around the world The flip side of this situation is that for decades we have been shunning our own Indian foods and remedies that have been handed down to us since centuries from our ancestors
It makes me so happy to know that common foods of India are finally being regarded as super foods around the world. The flip side of this situation is that for decades we have been shunning our own Indian foods and remedies that have been handed down to us since centuries from our ancestors. As usual, till the West endorses these foods as super foods we never classified them as food that is great for us. One of these must have foods endorsed by the western world is our Coconut.
I would love to share with you the ancient history of the relation of the coconut with India. According to mythology when Lord Vishnu stepped down on the earth he brought with him the Karpagavalli (the coconut tree) that is the giver of all health, energy, strength, tranquility, longevity and peace! I truly believe that the coconut tree supplies us with everything that is needed to live.
The coconut is one of the best gifts that Mother Nature could have given us. Irrespective of how you have treated your body, the coconut can literally save your life. Tender coconut, mature coconut, its outer shell, its water, its cream, the oil extracted from it every bit of this plant can be used for our
benefit.
The coconut has anti-aging properties preventing, senility, dementia Alzheimer's, cancer and other degenerative diseases plus improves memory and performance. Coconut oil has been used as a skin moisturiser for thousands of years. It is ideal for dry rough and wrinkled skin.
Let's begin with the tender coconut that contains purified water as it has been stored in a sterile nut for over 9 months. It is one of the highest sources of electrolytes known to man.
Fresh young coconut water is identical to human plasma which makes up 55% of human blood and 45% is hemoglobin. When we combine this with a green leaf juice which is rich in chlorophyll we get an instant blood transfusion. Many people's lives have been saved in 3rd world countries by the coconut IV especially during the time of a tsunami. The cream of this tender coconut is raw saturated fat which has the remarkable ability to restore oxidative tissue damage. The mature coconut contains lesser water but the flesh is hard and fibrous.
Coconut oil is derived from these mature coconuts. There is no difference in properties between the coconut fat and its oil. Coconut oil contains no cholesterol and actually helps lower cholesterol and out performs cold pressed olive oil in this regard. The cholesterol lowering properties of coconut oil are a direct result of its ability to stimulate and restore thyroid function thus relieving hypothyroidism. In the presence of adequate thyroid hormone, LDL cholesterol is converted by enzymatic processes to a necessary anti-aging steroids, progesterones, DHEA and pregnenolone. These prevent heart disease obesity cancer and other diseases associated with aging and degeneration. Utilizing coconut daily, normalizes blood sugar levels, decreases stress on our system and alleviates dark circles from the eyes.
I love the tender coconut water and I drink it daily after my morning exercise with a green juice of coriander. Coconut is one of my favorite foods. You can never go wrong with making this a daily ingredient. In my home copra which is grated mature coconut cream is sprinkled on everything. I grate it and toss it in my salads garnish it on my vegetables, daals, add it as a thickener to my soup, stews, curries, bakes make chutneys, sandwich spreads and smoothies from it. You do not need to pop it in a pill form.