Wage uniformity on Centre's radar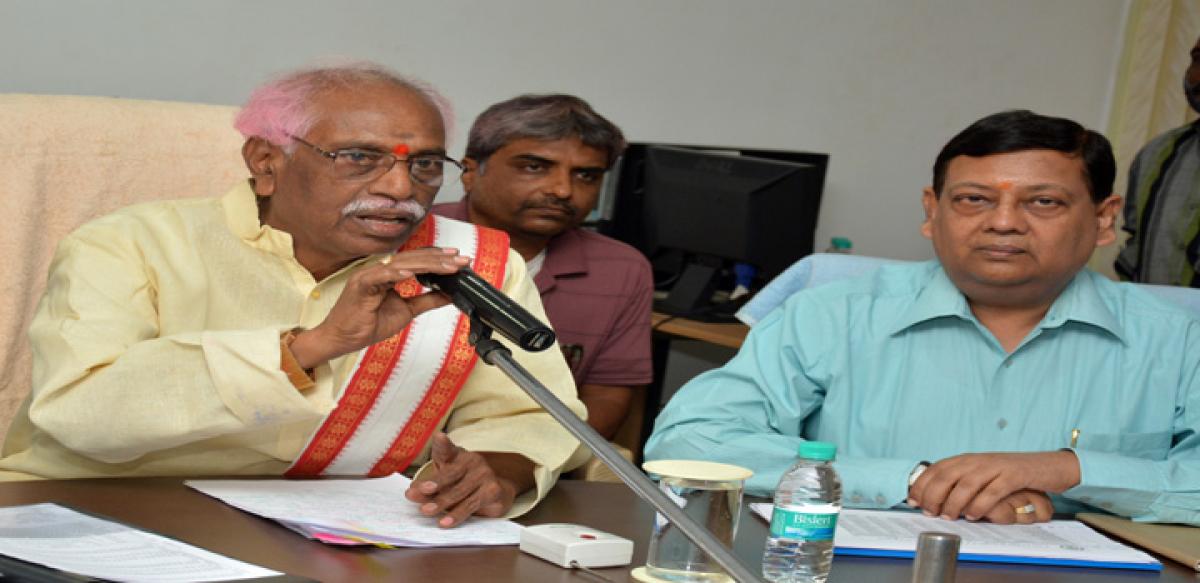 Highlights
Union Minister of State for Labour Minister Bandaru Dattatreya informed that the Central government was proposing to bring uniformity in wages of labourers across the country. Addressing a press conference at Provident Fund office at Barkatpura here on Saturday, Dattatreya said that the minimum wages for labourers were different in all States. Therefore, by raising the minimum wages, the Centre pr
​Union Minister Bandaru Dattatreya says there is a need to raise wages to make them uniform across the country
Hyderabad: Union Minister of State for Labour Minister Bandaru Dattatreya informed that the Central government was proposing to bring uniformity in wages of labourers across the country. Addressing a press conference at Provident Fund office at Barkatpura here on Saturday, Dattatreya said that the minimum wages for labourers were different in all States. Therefore, by raising the minimum wages, the Centre proposes to make them uniform across the country. He said that the Central government was taking several steps for the welfare of labourers.
Dattatreya said that the NDA government has brought transparency in the functioning of Employees' Provident Fund while the process to withdraw PF amount has been simplified.The Union Minister informed that 85.17 lakh workers are employed by 39,864 industries across Telangana State.
He said nearly 36 lakh employees have PF accounts. He said that the Centre would make it compulsory for all units with 10 employees to register for Provident Fund and a new legislation would be soon introduced in this regard.Dattatreya said that the children of beedi workers were not getting scholarships for the last four years. He said that the Centre has recently released Rs. 10.43 crore to provide scholarships to 1.30 lakh students.