TRS rule in Telangana marked by misgovernance: BJP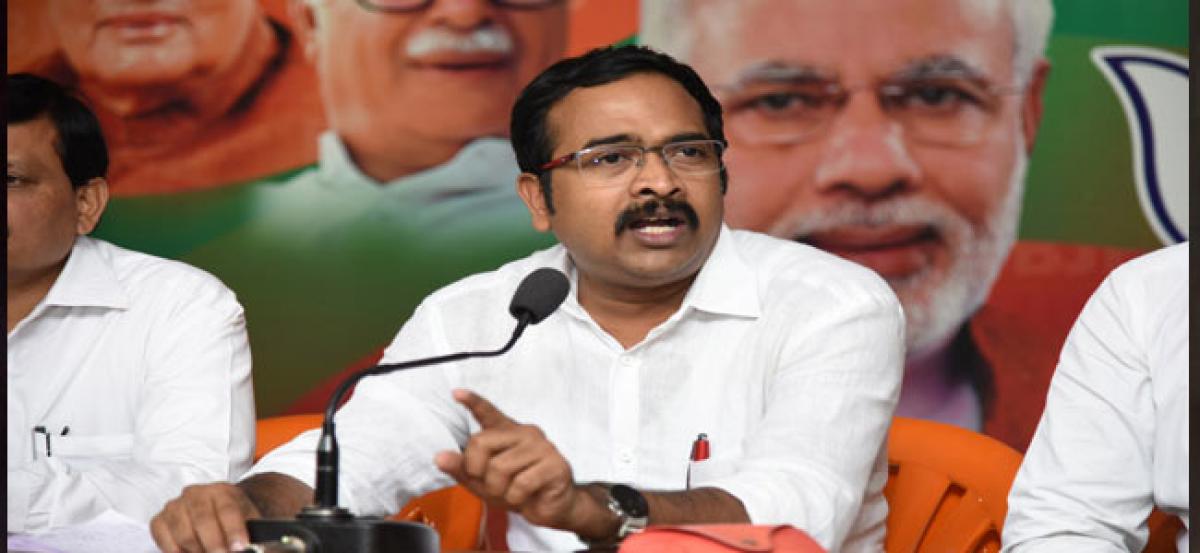 Highlights
The Telangana BJP today termed three years of TRS government in the state as that of \"misgovernance and family rule\". \"It\'s three-years since Chief Minister K Chandrasekhar Rao
Hyderabad: The Telangana BJP today termed three years of TRS government in the state as that of "misgovernance and family rule". "It's three-years since Chief Minister K Chandrasekhar Rao is leading the TRS government in Telangana and it has been a serious threat to democracy, social justice and good governance in the youngest state of the Indian Union," alleged BJP spokesperson Krishna Saagar Rao. "In fact, it has been three-years of misgovernance by KCR led TRS government.
This government from inception lacked vision, competence and direction," the BJP leader said in a release. According to Krishna, the TRS government has neither addressed the three core issues of water, funds and employment for which the people of Telangana demanded separate statehood, nor did TRS deliver on manifesto promises it made to come to power in the state. The BJP leader accused KCR of using the three-years "singularly to strengthen his own party from 63 MLAs to 90 by actively promoting defections."
Krishna Saagar further accused KCR of making every attempt to undermine democracy by controlling media freedom, stifling opposition parties, clamping down on constitutional rights and democratic protests. Claiming that there is an ongoing farmer crisis in Telangana, the BJP leader alleged that the TRS government has miserably failed in addressing agriculture and farmer issues. Farmers are the "worst" hit due to lack of crop planning, crop loans, crop insurance, yield planning, marketing and other support extensions from the government, he asserted.
"The entire government machinery is in disarray and all departments are being driven by two or three family members of Rao," the BJP leader maintained. "The ministers have neither power nor review authority and an extreme dynastic and undemocratic rule is underway in the last three-years in Telangana," Krishna Saagar alleged adding, only a BJP rule can restore democracy, social justice and good governance in the state.
Interested in blogging for thehansindia.com? We will be happy to have you on board as a blogger.