Miryalaguda Congress chief suspended from party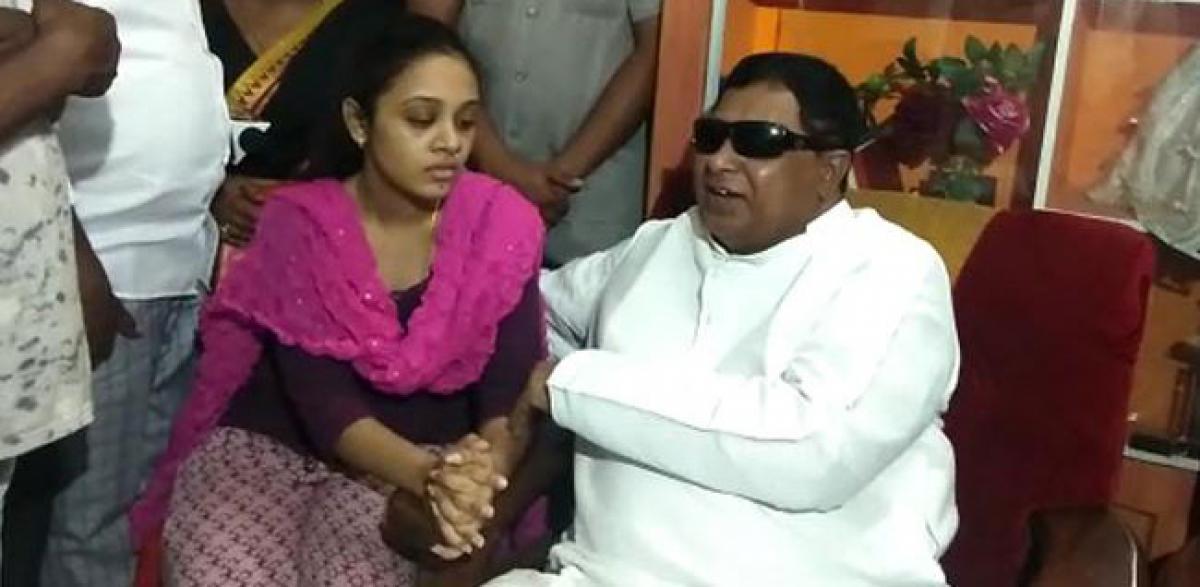 Highlights
Former Congress Legislative Party Leader K Jana Reddy on Monday visited the members of Pranay Kumar who was hacked to death in Miryalaguda in an alleged honour killing He consoled Pranays wife Amrutha
Miryalaguda: Former Congress Legislative Party Leader K Jana Reddy on Monday visited the members of Pranay Kumar who was hacked to death in Miryalaguda in an alleged honour killing. He consoled Pranay's wife Amrutha.
Speaking on the occasion, Jana Reddy announced that the Congress party had suspended Miryalaguda town Congress party president Karim from the party as he was allegedly involved in the murder of Pranay Kumar.
He demanded that the State government provide protection to Amrutha and punish the culprits. He cautioned that the 'honour killings' would spell disaster for the people.
Meanwhile, Arunodaya Vimalakka also met Amrutha and Pranay's family members on Monday. Speaking on the occasion, Vimalakka demanded that the government punish the culprits severely.