Meet on computational intelligence begins at JNTU-H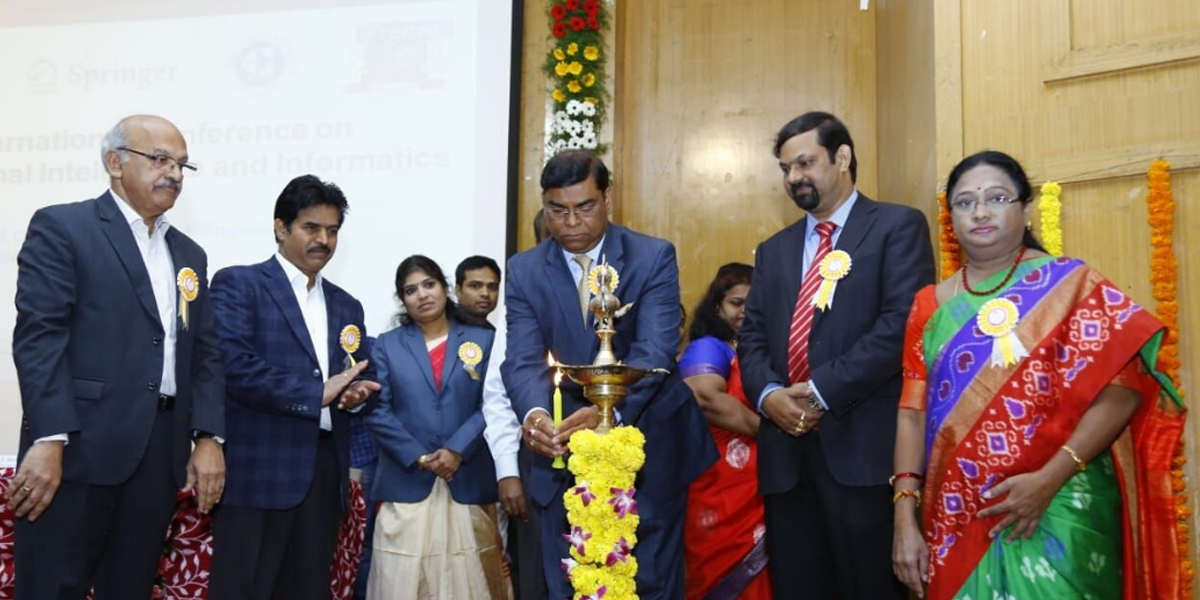 Highlights
Jawaharlal Nehru Technological University, Hyderabad JNTUH Vice Chancellor Prof A Venugopal Reddy said that the JHub Innovation Centre at the university is meant to meet the industry expectations Addressing the gathering during the inauguration of a twoday international conference on Computational Intelligence and Informatics, started here on Friday
​Hyderabad: Jawaharlal Nehru Technological University, Hyderabad (JNTU-H) Vice Chancellor Prof A Venugopal Reddy said that the J-Hub Innovation Centre at the university is meant to meet the industry expectations. Addressing the gathering during the inauguration of a two-day international conference on 'Computational Intelligence and Informatics', started here on Friday, Prof Reddy said the university was started with few facilities in 1985 to teach degree courses. However, the alumni of the earlier batches of the university went on to occupy top positions in reputed corporate companies across the globe. The computer sciences and engineering department has been updating itself to establish standards in imparting computer education to the students.
Conference convener Prof B Padmaja and HoD of Computer Sciences Department Prof R Sridevi said that the department has been constantly improving its degree, post-graduate courses, besides encouraging research in the emerging fields within the computer sciences and technology. That apart, it is also offering dual degree programmes in association with the universities from Sweden and Bangkok, registering with 100 per cent placement to the students. It is the third international conference being organised with the help of Tequip-3 financial assistance, she added.
JNTU-H College Principal Dr E Saibaba Reddy, who presided over the inaugural session, listed out how the international conference was becoming a forum for several innovations. University Registrar Dr N Yadaiah stressed on the conference to facilitate new innovations to meet the expectations of future generations.
Chief Guest and Chief Executive Officer of CIC group Dr Hari Ippannapalli said that the artificial intelligence, blockchain technology and cryptography have been popular in the west. Further, capacity building in electronics, health, education and the like have to be improved for the country to achieve a target of 50 billion dollars digital economy. University Rector and Conference Programme Chair Dr A Gowardan felt innovations should contribute to the welfare of the society.