Bank Colony Assn elects new welfare body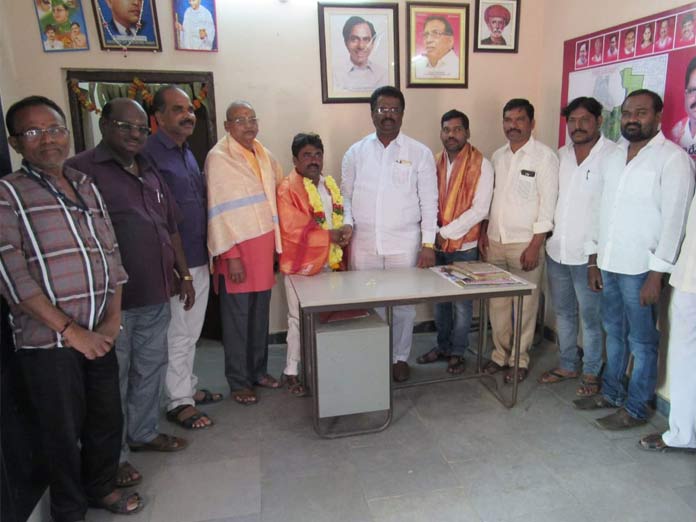 Highlights
The new committee for Bank Colony in Mallapur was elected unanimously on Wednesday The members of the committee met corporator Pannala Devender Reddy
Mallapur: The new committee for Bank Colony in Mallapur was elected unanimously on Wednesday. The members of the committee met corporator Pannala Devender Reddy.
The corporator felicitated the new committee and advised them to strive hard for the development of the colony. He also appealed to them to utilise the various development programmes and welfare schemes introduced by the state government for the benefit of all sections in society.

Gaganam Mannem(president), D Ravi Shankar(general secretary), S Rajeshwar(executive president), J Ravi Kumar, N Kanakaiah (both are vice presidents), T Koteswara Rao(treasurer), J Sudhakar, Haribabu (both are joint secretaries), Sarma, Narasmiha Reddy, Venkateshwara Rao, D Nagaraju, Anjaiah, Srinivas Reddy, Shivaraju(all are executive members) were present.