Audience Review: Siddharth's Jil Jung Juk Tamil movie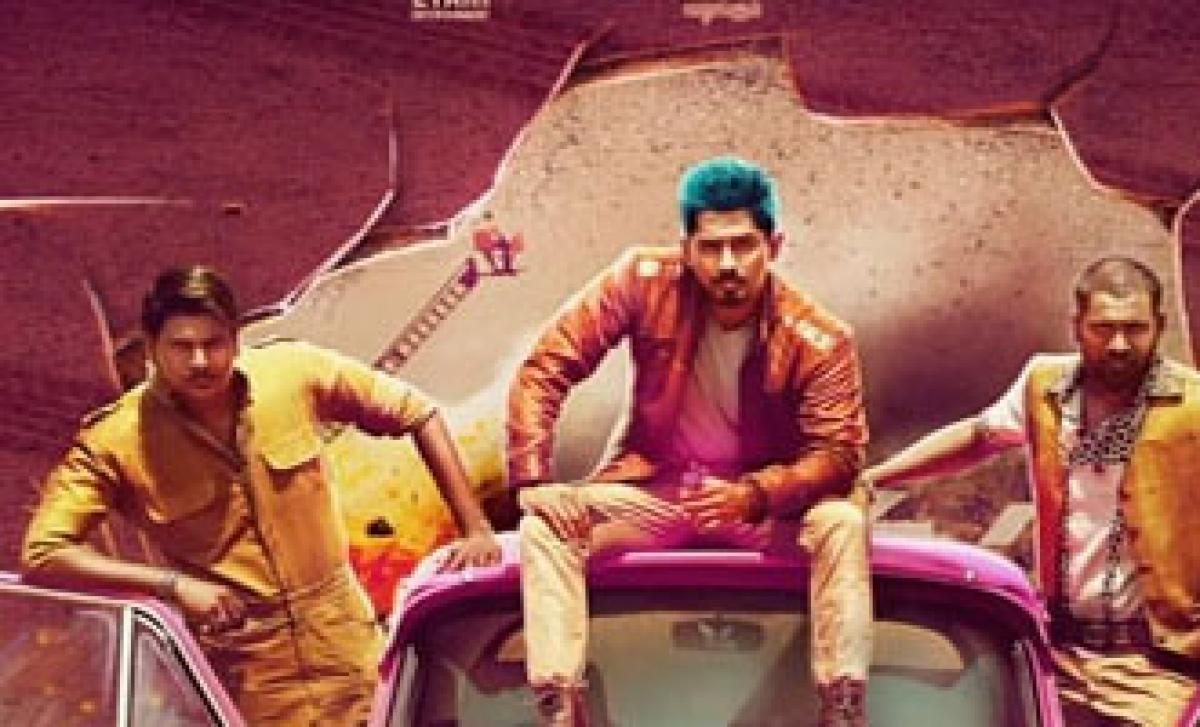 Highlights
Audience Review: Siddharth\'s Jil Jung Juk Tamil movie
Siddharth starrer Tamil comedy flick Jil Jung Juk released in theatres today. Before we check out the audience reaction to the movie, here's a peek into the production crew.
Directed by:Deeraj Vaidy
Produced by:Siddharth
Written by:Deeraj Vaidy,Mohan Ramakrishnan
Starring:Siddharth,Sananth Reddy,Avinash Raghudevan
Music by:Vishal Chandrashekhar
Cinematography:Shreyaas Krishna
Edited by:Kurtz Schneider
Production company:Etaki Entertainment
Here's what the audience think of the movie...
#JilJungJukFeb12th #JilJungJuk @Actor_Siddharth @RJ_Balaji @DeerajVaidy it's 4th gen full length comedy film. Thanks pic.twitter.com/Tq8Tr1V8zQ

— athithi (@raguindia) February 12, 2016
What a first half. Superb dark humor. #JilJungJuk

— America Maaplai (@america_maaplai) February 12, 2016
New age cinema.Go for it #JilJungJuk pic.twitter.com/UDSytu7YxN

— Instacinema (@instacinema) February 12, 2016
#JilJungJuk Done with first half! Impressive so far! Bold and Neat! On a lighter note Harahara Mahadevagi rocked the first 20 mins ;)

— Tamil Film Reviews (@tamilfilmviews) February 12, 2016
#Siddharth's #JilJungJuk will change the colour of Tamil Cinema.!! Don't miss it..!! Tkts at https://t.co/2ivkl63vgw pic.twitter.com/KLm11x4zC4

— TicketNew (@TicketNew) February 12, 2016
Don't get tempted and expect too much by trailers in general. One more film that proves the statement.#JilJungJuk

— Pradeep (@PradeepK_tweets) February 12, 2016
@Actor_Siddharth padam bangama iruku!! Congrats! #JilJungJuk

— Sarath (@sarathjeeva) February 12, 2016
@Actor_Siddharth 1st half..interval block very super.. Youngsters surely like the flim #JilJungJuk sid&3chrcters nailed it..

— InamulHasan... (@inamul122) February 12, 2016
@Actor_Siddharth #JilJungJuk Movie super,Ur acting super Ur acting nd look super
Overall #JilJungJuk Blockbuster of the Year 😍👌

— Karthi (@Kd_offl) February 12, 2016
#JilJungJuk

Another unconventional dark comedy thriller. The adult comedy scenes work well. Bit lengthy. A good attempt by the team.

3/5

— Sujith (@iSujith_) February 12, 2016
@Actor_Siddharth OMG massive response..👏👌 Theatre Aadhiruthu #JilJungJuk Pakka youthful movie.. don't miss it fun filled.. 👍😍🎸🎉🎊 BB hit 🙏👏👌👍

— ❤ Tharani RTK ❤ (@iam_Tharani) February 12, 2016
Quirky enjoyable ride. @Actor_Siddharth and team deserve an applause. #JilJungJuk

— abhilash parakkot (@abhilashparakot) February 12, 2016
@anirudhofficial @Actor_Siddharth #JilJungJuk #bgm enjoyed every freame pic.twitter.com/oZHl7OBw9v

— koms (@kohms23) February 12, 2016
Hahahaha....😂😂😂#JilJungJuk sema 1st half... Waiting for 2nd half... @Actor_Siddharth @Etaki_Entertain

— Mad Biker (@madbikerstunts) February 12, 2016
#JilJungJuk - New creative attempt in tamil cinema, nice creative scenes, full comedy with interesting killing... https://t.co/KPiIHol959

— Mahavishnu (@mahavishnuk) February 12, 2016
@Actor_Siddharth #jiljungjuk didn't sleep for 20 hours but total worth watching!! Definitely watching again...nailed it

— koms (@kohms23) February 12, 2016