Excavation helps in reconstructing history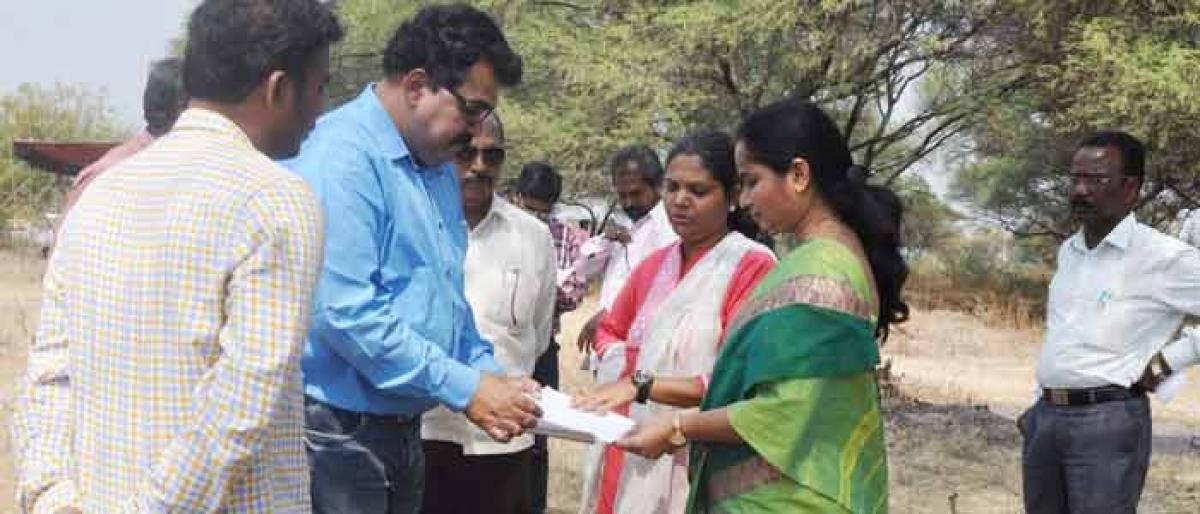 Highlights
Stating that archeological department has to take up excavation works to prove historical moments and to know the history of the place, State Archaeology and Museum Department Director Vishalakshi sought the cooperation of Pedda Bonkur villagers and district officials in the excavation works at the village
Peddapalli: Stating that archeological department has to take up excavation works to prove historical moments and to know the history of the place, State Archaeology and Museum Department Director Vishalakshi sought the cooperation of Pedda Bonkur villagers and district officials in the excavation works at the village, which she launched in the village on Thursday. 'Every year many changes are being made in the history books of archaeological department in other countries. But in our country, there is no change in the history books for the past 35 years. This is due to lack of historical evidences,' she pointed out.
Vishalakshi said that the State government, as suggested by archeology department, considered this region and decided to excavate the places where it can find the evidences. "At present we have noticed 60 acres in Pedda Bonkur villlage, in which two acres are already excavated," she informed.
The Director said that they have collected some coins that provided evidences of the great rulers of 300 to 500 BC like Satavahana, Yagna Sri Satakarni, Gautami Putra Satakarni and Sri Satakarni along with coins of Romans rulers, which indicate business relations with them. Satavahana rulers had constructed huge forts in 30 cities to prevent the enemies from entering into their area. Among these 30, Dhulikatta, Pedda Bonkur and Koti Lingala are important. The idols and coins that were acquired here are useful for the reconstruction of history, which will be helpful for future generations.
The Director said that the government gave permission to carry out excavation works in 60 acres and they are continuing the excavation works by taking the advices of retired archeology department officials and other experienced officials. The excavation works took up last year in Siddipet have attracted the entire country. In the same way, she hoped that the excavation works in Pedda Bonkur village will not only attract country but also the world.
Peddapalli Tahsildar, archeology department AD Dr Ramulu Nayak, Karimnagar in-charge AD Ch Madhavi, retired deputy director SS Rangacharyulu, Dr K Padmanabham, Pedda Bonkur villlage Sarpanch Sarvotham Reddy, officers and others participated in the programme.

Subscribed Failed...
Subscribed Successfully...