JEE advanced tomorrow ; testing time for AP students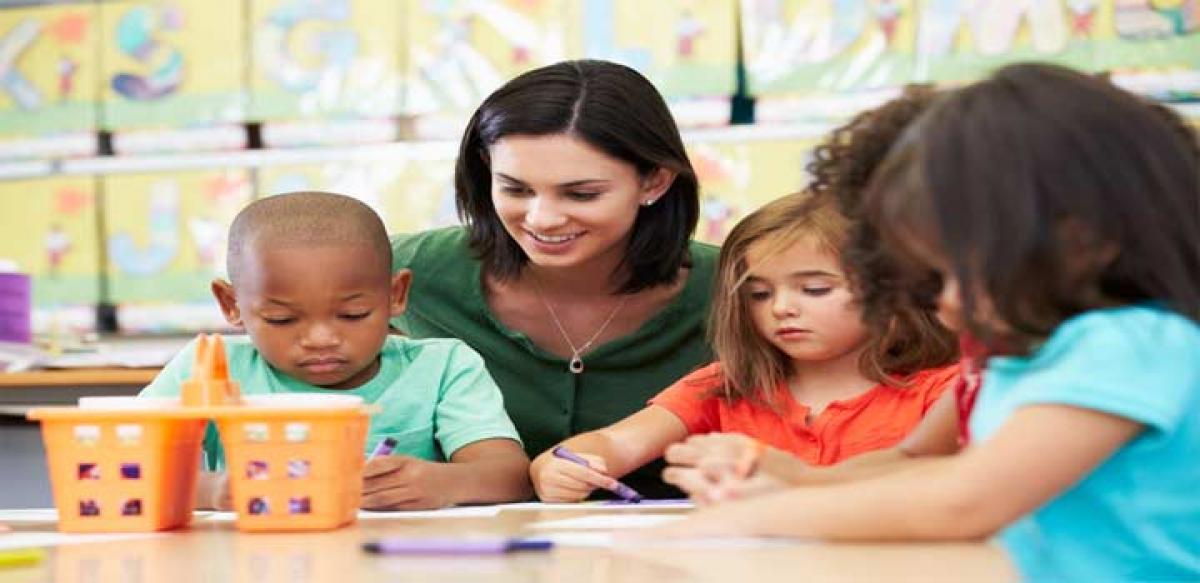 Highlights
- Cracking Maths will be a huge task, Chemistry deciding factor: Experts - Inter Board to announce Top 20 cut off percentileA on June 3 BH Ramakrishn...
- Cracking Maths will be a huge task, Chemistry deciding factor: Experts - Inter Board to announce Top 20 cut off percentileA on June 3
BH Ramakrishna
More than 18,000 students from Andhra Pradesh have been bracing themselves up for the toughest engineering entrance examination to be held on June 2 for admission into the prestigious IITs. As the changed pattern comes into effect this year, this second exam is expected to be rather tough as a majority of IIT faculty is determined to weed out the substandard stuff in the entrance test itself.
The test will be held at four cities in AP- Hyderabad, Nellore, Vijayawada and Warangal. There will be two papers- Paper I will be from 9 am to 12 noon and Paper II from 2 pm to 5 pm. No candidate will be allowed into the exam centre even one minute after commencement of exam. Nearly 7,000 students are taking the exam in Hyderabad.A The questions will be of objective type, designed to test comprehension, reasoning and analytical ability of candidates. In some sections, incorrect answers will be awarded negative marks.
The answers for each of the questions are to be marked on a separate, two-sheet carbonless paper. Candidate must not separate or disturb the alignment of the upper and lower sheets at any stage during the examination. The upper sheet is specially designed machine readable sheet of paper (ORS-Optical Response Sheet).
"The exam will be a challenge for students of AP as they have to compete the cream of India i.e. 1, 50,000 only. Our students' performance in Mains was not impressive and that may reflect in Advanced. The number of students who could get admitted into IITs may come down. Last year, 2,200 students from AP got admissions. This year, the number will be less," Dr Krishna Chaitanya of Nano Technology Academy predicted.
Mathematics will be hard nut to crack, according to Dr Shankar of Sri Chaitanya Institutes. But the deciding factor could be Chemistry as there might be a lot of variations in questioning, he said.A "But there is a word doing rounds in IIT circles that the exam would be easy as MHRD asked the premier technical educational institutions not to go too hard since SC and ST seats are not fully filled up. So, at least to make students of socially backward sections select for the courses, IITs may go soft," some of the senior faculty of Chaina (Sri Chaitanya-Narayana combined coaching academy) warned.
Meanwhile, the Board of Intermediate Education will announce the final cut off mark for the top 20 percentile students on June 3. The CBSE has asked for a list of students who come under top 20 percentile of the Board marks from all Boards. Though the Inter Board has tentatively prepared a list, it has to be changed after the marks of improvement and supplementary exams are also taken into account. The earlier list says the cut off mark for general candidates is 452 and OBC students 442. The CBSE has also released the cut off mark. For General students, it is 391 and for OBC students, it is 389.