AU soft-skills trainer bags international award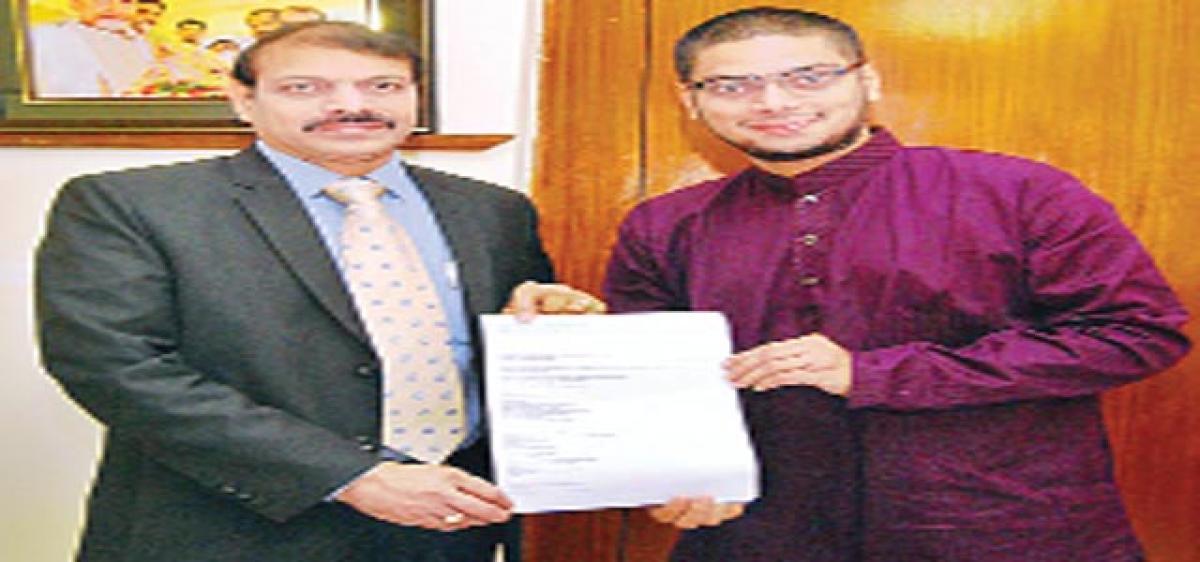 Highlights
Hyderabad: Challa Krishnaveer Abhishek, soft skills trainer-cum-faculty, Andhra University and secretary of the linguistics research society, is the first Indian who has been selected for the prestigious "Azsacra International Poetry Award" for his contribution
Hyderabad: Challa Krishnaveer Abhishek, soft skills trainer-cum-faculty, Andhra University and secretary of the linguistics research society, is the first Indian who has been selected for the prestigious "Azsacra International Poetry Award" for his contribution to English poetry.
Abhishek has published 5 Poetry Anthologies. He is the first Indian to get Azascra International Poetry Award.
The "Azsacra International Poetry Award" is instituted jointly by Azsacra Zarathustra, the well known Russian esoteric philosopher, poet, Indo-Aryan Philosopher and poet-mystic and Cyberwit. Net publishers.