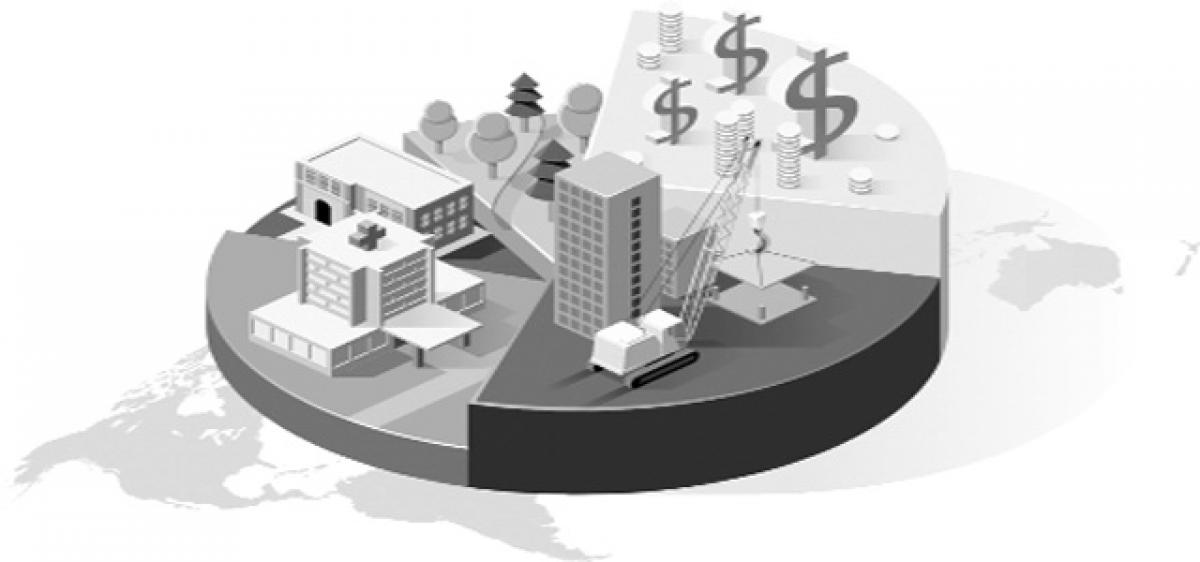 Highlights
There is a growing demand across the country to improve efficiency in public administration through better transparency and effective accountability. As is generally agreed by political scientists that openness and full access to information improves democratic functioning.
There is a growing demand across the country to improve efficiency in public administration through better transparency and effective accountability. As is generally agreed by political scientists that openness and full access to information improves democratic functioning.
Every citizen has the right to hassle-free public services within a stipulated time frame as also redressal of his/her grievances. The situation, however, is not all that encouraging as is made out in official documents.
The first effective measure in India was the Right to Information (RTI) Act which came into being in 2005 and was hailed as a landmark legislation as it helped the common citizens procure relevant information from the Government such as how it works, what are its functions, what role does it plays etc.
According to a recent study, 77 per cent of individuals found that the ability to access Government held information was helpful in some way or the other.

Some of the information also became a cause of embarrassment for the Government and there have been cases when refusal to provide information sought has got mired in a controversy.
But though the RTI has promoted transparency by and large, the effect has been positive mostly amongst the educated, upper and middle income sections of society, the reason being the poor educational levels in the rural areas and lack of assertive rights.
The common framework of the State legislations includes granting "right to public services", which are to be provided to the public by the designated official within a stipulated time frame.
Public services, which are granted as a right, are generally notified through Gazette notification. In case of failure, there is provision for appeal and imposition of penalty on the erring official.
The Right to Citizens for Time Bound Delivery of Goods and Services and Redressal of Grievances Bill 2011 or Citizens Charter Bill was proposed in the Lok Sabha in December 2011.
The Bill has been aimed to create a mechanism to ensure timely delivery of goods and services. A citizen may file a complaint regarding any grievance related to:citizen's charter; functioning of public authority; and violation of a law, policy or scheme.

Grievances are to be redressed within 30 days from the previous stipulated period of 60 days. One may mention here that the Parliamentary Standing Committee on Personnel, Public Grievance, Law & Justice in its 25th report observed: "In support of its foregoing recommendations/observations, the Committee strongly recommends that the Public Grievance Redressal Mechanism should be envisaged in a statutory form on the line of the Right to Information Act 2005 which would make it mandatory on all State Governments /UTs / Ministries / Departments / Organisations to pursue the grievance till its final disposal.
The Committee also reiterates that like Right to Information Act in the PGRM system, there should be a time limit of 30 days and provision of fine on delay should be there".
The Bill also provided for the appointment of Central and State Public Redressal Commissions. A penalty of up to Rs 50,000 may be levied upon the responsible or the Grievance Redressal Officer for failure to render services.

However, it would be only fair that the big question when these are expected to become a reality is addressed. Government organisations that render public services such as railways, banks, Central public works, Central health services etc, at the national level are reluctant to entertain grievances and get these properly examined and addressed.
Social audit has been made mandatory while accepting the recommendations of the 2nd Administrative Reforms Commission.
In fact, 'Social Audit of Public Grievance & Citizen's Charter' in India is an independent evaluation of the performance of an organisation vis-à-vis its grievance redressal mechanism and Charter i.e. its objectives.
It is a way of measuring the extent to which an organisation lives up to its objectives and how efficient its functioning is. Such audits can help organisations create, improve and maintain a positive public relations image.
Such audit has to be carried out every year – either calendar year or financial year – whereby an independent body would evaluate the functioning of grievance redressal, on the one hand, and performance vis-à-vis it's Charter/objective for the year – Plan proposed, targets achieved, shortfall, if any, and reasons thereof.

Thus, a Department/Organisation would get an opportunity to get rightly assessed. At the State level, the grants given by the Centre for welfare of the poor and the downtrodden under various schemes have to come under the purview of the Social Audit.
But neither at the Centre nor even in the States these Government organisations are willing to get themselves evaluated, citing various irrelevant reasons, which include no prior approval and directive of the concerned ministry, inadequate funds, etc.
These organisations are reluctant to carry out Social Audit as this would reveal shortcomings in adherence to Charter objectives or failure to achieve targets or taking adequate measures to properly implement grievance redressal mechanism, as per guidelines and directives of the Department of Administrative & Public Grievances (DARPG).
There is no pressure from ministries to ensure that organisations with public interface get them evaluated through an independent agency to ensure whether their functioning is up to the mark and transparent.
When the present Government, like previous Government's at the centre, is eager to ensure good governance and improve all-round efficiency, such Social Audit would go a long way in ensuring there is: better formulation of projects/schemes; better utilisation of funds and resources; Reduction in corruption as a result of transparency and accountability; and improved standard of governance.
Thus, citizens have to be assured of better facilities and get their due from Government agencies. However, the DARPG should ensure that all Government organisations/agencies carry out such independent Audit and submit the same, both to their concerned Ministry and to them.
Moreover, it has to be ensured that the Government organisations try to implement the recommendations given in the Social Audit report so as to usher in good governance.
It now remains to be seen what steps the Government would take to ensure that there is proper grievance redressal mechanism in every government/organisation that have public interface and subsequently Social Audit is carried out once every year to evaluate the performance of these organisations in the fields relating to public grievance.
Thus, the talk of reforms in public administration has to be made a reality at the earliest if the country has to progress faster. Inclusive growth and good governance.
–INFA